By Jeremy P. Amick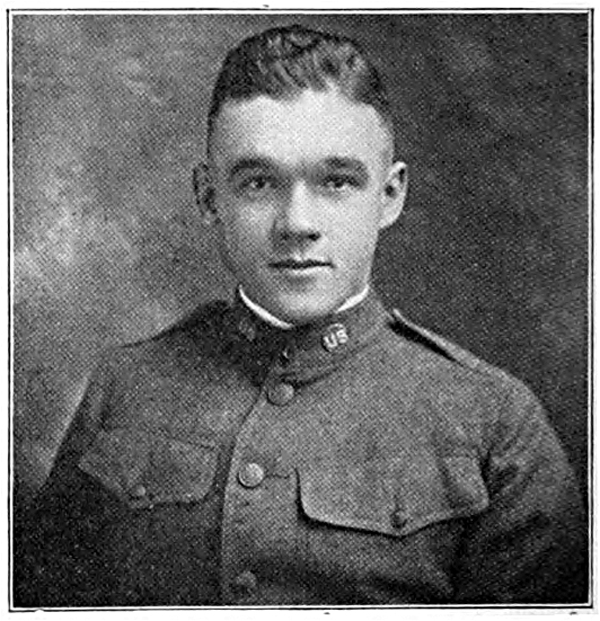 This year marks the 100th anniversary of the beginning of the First World War—a conflict serving as the trigger point in the transformation of Europe and shifting the approach by which wars would be fought for decades to come.
From this bloody epic, which alone took the lives of more than 116,000 U.S. military personnel, comes a tale of service nearly forgotten yet carried forth through the dedication of a mid-Missouri American Legion post.
Such history includes the heroism of Roscoe Enloe—a soldier from Jefferson City, Mo., killed in combat—and his father, who succumbed to the grief associated with the loss of his son.
"We really don't know much about Roscoe Enloe," said Morgan Walker, adjutant for the American Legion Post 5 in Jefferson City. "Occasionally we have distant relatives that come in and ask us about his service, but we don't know what to tell them."
The abrasive edges of time may have begun to whittle away at Enloe's memory, but information gathered from historical sources has helped recreate the details of the sacrifice made by the young soldier.
According to documentation found through the Missouri Digital Heritage site, Enloe was inducted into the Missouri National Guard on June 30, 1917, just shy of his 22nd birthday. He was later assigned to Company L, 2nd Missouri Infantry.
"Company L was inducted into federal service and became the 130th Machine Gun Battalion," said Charles Machon, director of the Museum of Missouri Military History.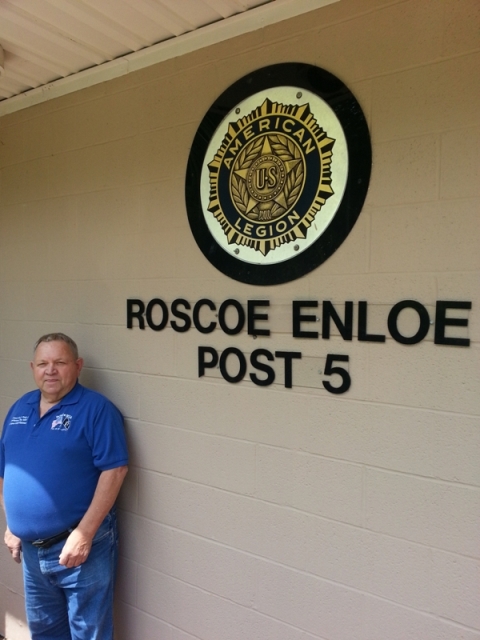 Referencing a historical annual of the Missouri National Guard dated 1939, Machon said, "The unit was mustered into federal service in 1916 to support the Mexican Border War and returned to the states in early 1917. Just months later," he added, "they were mobilized for service in Europe in support of World War I."
There is little else to be gleaned from a search of public research forums regarding the details of Enloe's service, but a copy of a letter that Enloe's twin brother Robert penned to his father helps shed some light on the young man's battlefield service.
A copy of the letter found in the January 1919 issue of The Journal of the Missouri State Medical Association notes that Enloe was participating in a major drive (Meuse-Argonne Offensive) on September 29, 1918, and volunteered to take a position in front of the gun squad to "observe the enemy and direct machine gun fire on them."
As his brother Robert explained, Roscoe was behind one of the unit's guns when a German machine gun opened fire and shot him through the right lung. Robert, who was with Roscoe at the time of injury, received only superficial wounds, and was able to drag his brother to safety so that first aid could be administered.
Enloe passed away later that evening at just 23 years of age. Prior to his death, he made a final request of his brother: "Tell the folks and Olive goodbye for me, Rob."
Their father, Dr. Isaac Enloe, a prominent physician in Mid-Missouri, died on February 15, 1921, at age of 61, just a little over two years following the death of his son. His obituary explained the death of Roscoe weighed heavily on Dr. Enloe and was the "beginning of a breakdown from which he never recovered."
Although the fallen soldier was laid to rest in an American cemetery in France, a localized dedication exists through a marker placed a few miles south of his hometown at the Enloe Cemetery in Russellville, Mo., to honor the memory of a native son killed and buried thousands of miles from home nearly a century ago.
In 1919, the Roscoe Enloe American Legion Post 5 was chartered in Jefferson City, and to this day, prominently displays the name of the long-deceased soldier on the exterior of the post facilities to serve as a reminder of sacrifices that can easily become lost in history.
"We (at the American Legion) really feel as though Roscoe is part of us … part of the Legion family," stated Walker. "He really must have made an impact so many years ago to have had the post named for him … and I think that it is our responsibility to help make sure his story is never forgotten."
To read more about the historical information available through the Missouri Digital Heritage site, please visit http://www.sos.mo.gov/mdh/.
For information on the Museum of Missouri Military History, please visit www.moguard.com and click on the "Veteran/Retiree" link.
Jeremy P. Ämick writes on behalf of the Silver Star Families of America.
Silver Star Families of America
www.silverstarfamilies.org
Cell: (573) 230-7456