Instead of retiring, farming, starting a business or traveling the world like most Filipino migrant workers, Rhonie Dela Cruz spent his money establishing the Bamban Museum of History (BMH) in his hometown.
His decision was inspired by his family legacy, beginning with that of his grandfather, Macario, who served with the squadron that later became Company A of the Bamban Battalion of the South Tarlac Military District.
Bartolome, Macario's son, fought as a member of the unit in the Battle of Bamban Hills, while another son, Domingo, fought with the US Army's Philippine Scouts. Another two relatives of Brigida Cauguiran, his mother, served in the Scouts as well.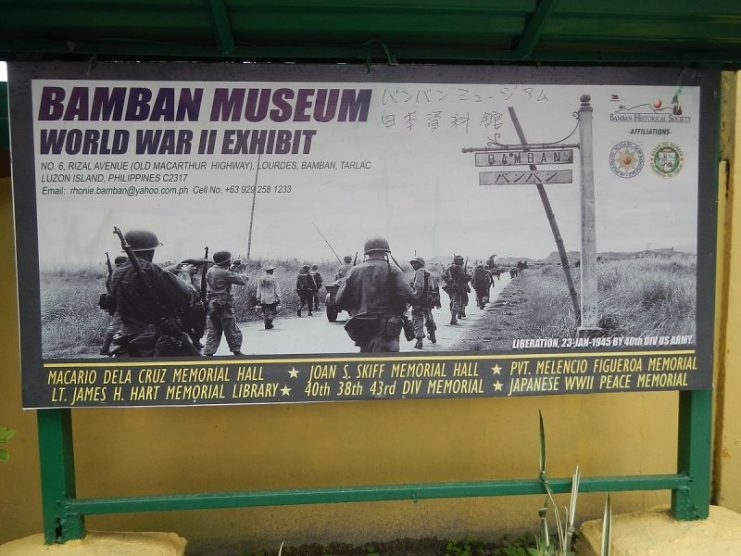 "I know the history of Bamban. There should be a place to showcase its history. The memories should not be lost to the next generations. I want to keep history alive," Dela Cruz said.
The strength of the museum doesn't just stem from Dela Cruz's determined efforts since 2005, but also because Bamban itself had a truly rich story of how it developed and thrived in the war years of December 1941 to September 1945.
The town has a longstanding tradition of displaying its patriotism; its residents, including the Aeta indigenous people, took to arms to fight against both Spanish and American colonialism in centuries past.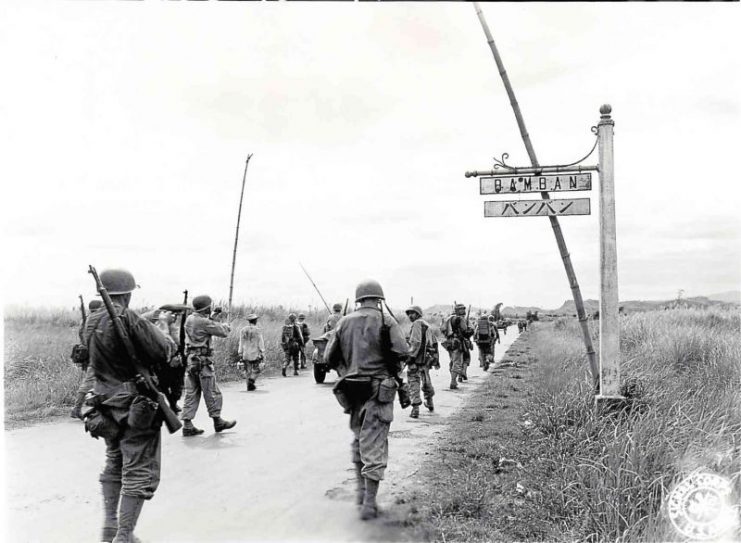 According to Dela Cruz, eight out of ten residents of the region had relatives, some more than one relative, who fought in the Second World War and haven't yet been honored. An accountancy graduate, Dela Cruz erected the BMH on a 260-square yard lot he inherited from his father, Rufino.
He funded the museum using his savings from working for National Chemical Fertilizer in Saudi Arabia from 1993 to 1998, as well as from his time at a metal parts fabrication plant in Japan between 2000 and 2001. He tried to sustain it despite the challenge because of the general lack of funding support from either the local or national governments.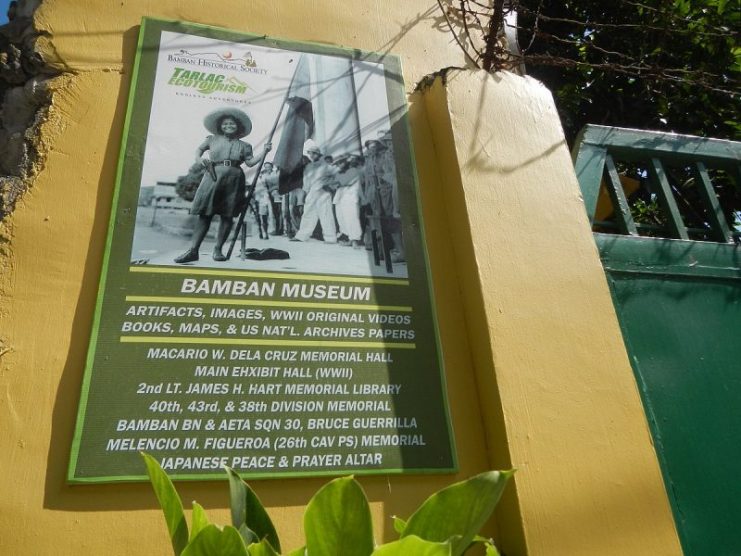 His business model is that it's essentially free, with no entrance fee to pay, but instead relies on donations from volunteers, friends, and visitors. One of those supporters is Ernie Legaspi, who operates a local cable television station and a water refilling shop. Legaspi has been paying the museum's electricity bill since March, while a number of Dela Cruz's other friends pitch in periodically with labor, cleaning services, and to help out as tour guides.
In September of 1999, prior to curating the BMH, Dela Cruz founded the Bamban Historical Society (BHS). Dela Cruz recalled the example of Dan Dizon, the late Angeles City historian. The twenty-five founding members of the BHS identified twelve battle sites. They did extensive research on the Battle of Bamban Hills and installed markers on nine historical spots in the town. An altar has been put up near a row of Philippine, American, and Japanese flags for the museum's many Japanese visitors, both young and old, who come to pray for their war dead.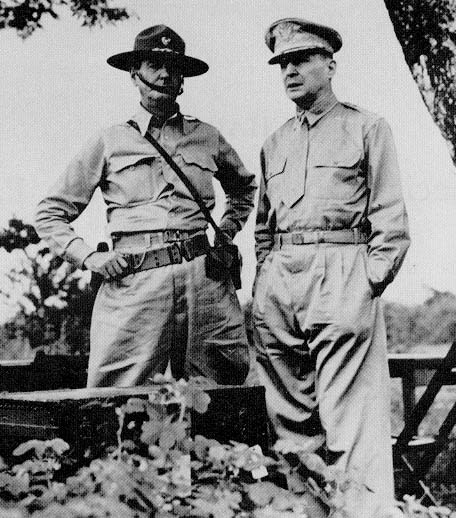 The BMH displays artifacts such as military uniforms, helmets, guns, battle-torn and bloodied flags, and aircraft machine guns. It also has reproductions from the US National Archives and Records Administration of photographs and documents. Also included are numerous original pieces, including a set of 25 black-and-white pictures collected by a private of the 11th US Cavalry named Joseph Bryant Bedinger during his tour of duty between 1902 and 1903.
Among the first visitors and donors to the Bamban Museum of History was Joan Skiff, the wife of Private Marshall Skiff of the United States Army 38th Division. An austere facility, the museum is mostly makeshift and not quite equipped for the task of the handling and preservation of its more vulnerable items. Even so, it still offers an excellent insight into how Bamban overcame the war's more devastating events.