The Commemorative Air Force (CAF) Red Tail Squadron, America's tribute to the Tuskegee Airmen, today announced the event schedule for their remaining 2017 tour of the RISE ABOVE Traveling Exhibit mobile movie theater and P-51C Mustang Tuskegee Airmen. Visit one of these events near you and experience the inspirational history of the Tuskegee Airmen – America's first black military pilots and their support personnel.
Visit the Group's calendar for event details and up-to-date schedule information. Entrance to the RISE ABOVE Traveling Exhibit is always free, although tickets may be required for entry to individual events.
Detroit, Michigan – August 30-31
Focus: HOPE (Website)
Ypsilanti, Michigan – September 2-4
Thunder Over Michigan Air Show (Website)
Omaha, Nebraska – September 13-17
Tuskegee Airmen Inc. Alfonza W. Davis Chapter community outreach event (Website)
Port Clinton, Ohio – September 20-23
Liberty Aviation Museum (Website)
Charleston, West Virginia – September 27-October 1
Yeager Airport and West Virginia Air Guard 70th Anniversary Airshow (Website)
Atlanta, Georgia – October 7-8
CAF Atlanta Warbird Weekend (Website)
Moody Air Force Base, Georgia – October 28-29
Moody AFB Community Appreciation Day (Website)
Tallahassee, Florida – November 1-5
Open House at Million Air (Website)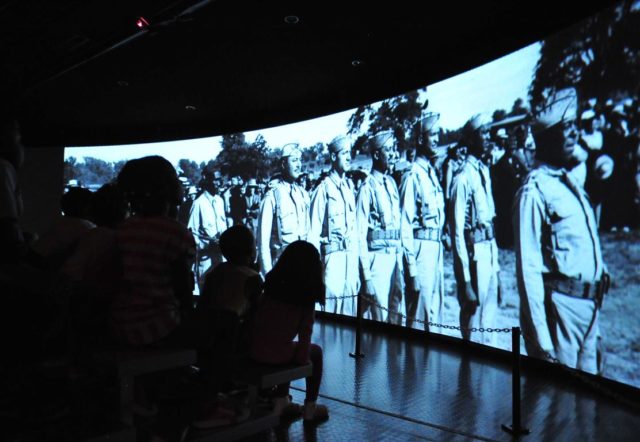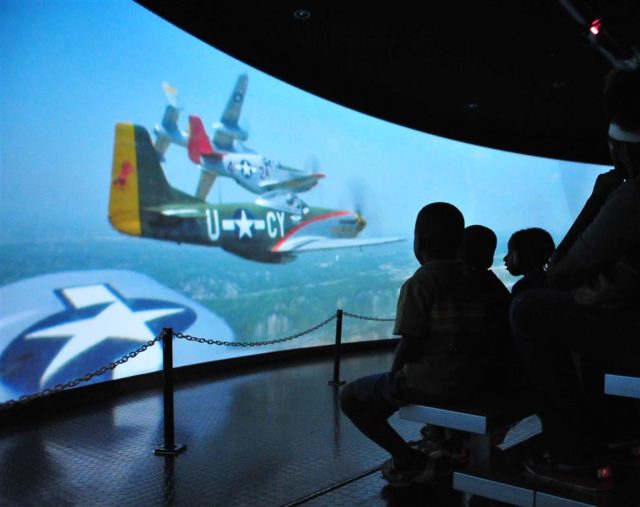 While on tour, the RISE ABOVE Traveling Exhibit schedules additional visits to area schools where students are encouraged to think critically about the group's Six Guiding Principles – Aim High, Believe In Yourself, Use Your Brain, Be Ready To Go, Never Quit and Expect to Win. To find out how to bring the CAF Red Tail Squadron to your community, contact Kristi Younkin, CAF Red Tail Squadron logistics coordinator, at logistics@redtail.org or (479) 228-4520 for more information.
Individuals, businesses, community organizations and foundations that are interested in supporting the CAF Red Tail Squadron's mission can learn more about sponsorship opportunities by contacting LaVone Kay, marketing director, at info@redtail.org or (888) 928-0188. One-time or recurring donations can be made securely online at https://secure.qgiv.com/for/crts or sent
One-time or recurring donations can be made securely online here or sent to:
CAF Red Tail Squadron,
971 Hallstrom Drive, Red Wing, MN 55066