The final resting place of Major Octavius Sidney Darby-Griffith MC, from Britain's Loyal North Lancashire Regiment, has finally been marked 100 years after his death in World War I.
A rededication service was held for Darby-Griffith on May 30 at the La Ville-aux-Bois British Cemetary in the Champagne region of France. Until last month, with no known grave, Darby was commemorated on the Soissons Memorial in Soissons, France.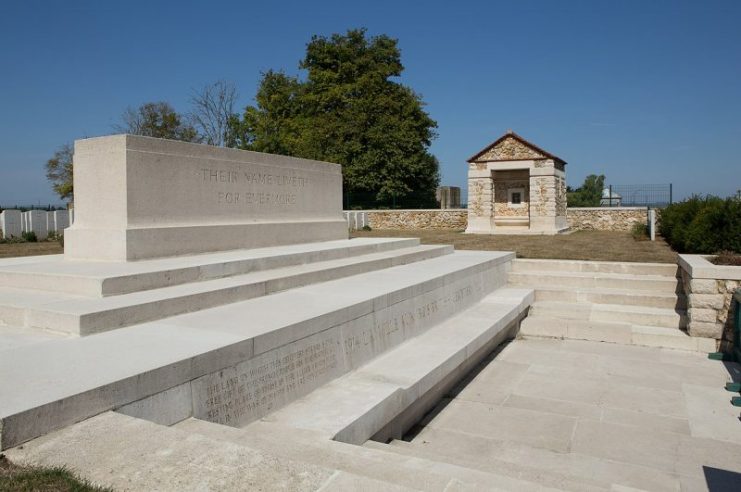 Octavius Darby-Griffith was born September 2, 1871, in Monmouth, South Wales. He enlisted with the South Lancashire Regiment on August 3, 1887, as a "boy soldier" at the age of 15. His family opposed his enlisting, so he dropped the hyphenation of "Griffith" from his name and enlisted as Octavius Darby. After serving 21 years in the Regiment, Darby was discharged with an exemplary record and returned home to his wife Alice and his family in Jersey.
Despite having already served over 20 years in the military, Darby requested a return to active duty when the Great War broke out in 1914. His request was granted, and he was deemed active once again with the new rank of Captain. After being reinstated, Darby suffered several injuries and was sent twice to recover at local hospitals. Each time he insisted on returning to the front.
In January of 1918, Darby was sent to attend Senior Officer's Courses. It was while he was in this training that he learned that he had been awarded the Military Cross. Then, in May of 1918, Darby returned to the front and was sent to command his troops in the area of the River Aisne.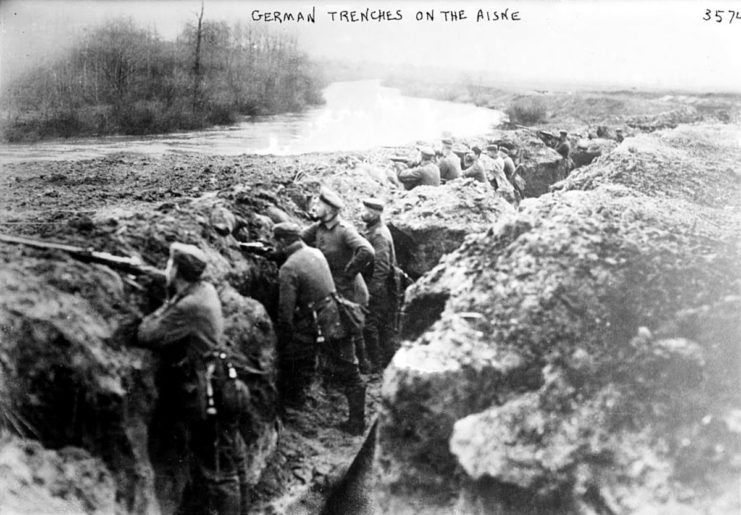 Darby and his regiment arrived at the Aisne on May 27, 1918. On the very day of his arrival, Darby's men were hit with heavy fire from the Germans and 48 men were killed. Darby was shot through the heart and died at approximately 12 noon, May 27, 1918.
Of the 48 men killed, only 2 had marked graves. The rest died with their final resting places unknown. Darby's name, along with those of the other 47 men, was engraved on a war memorial in Soissons, France.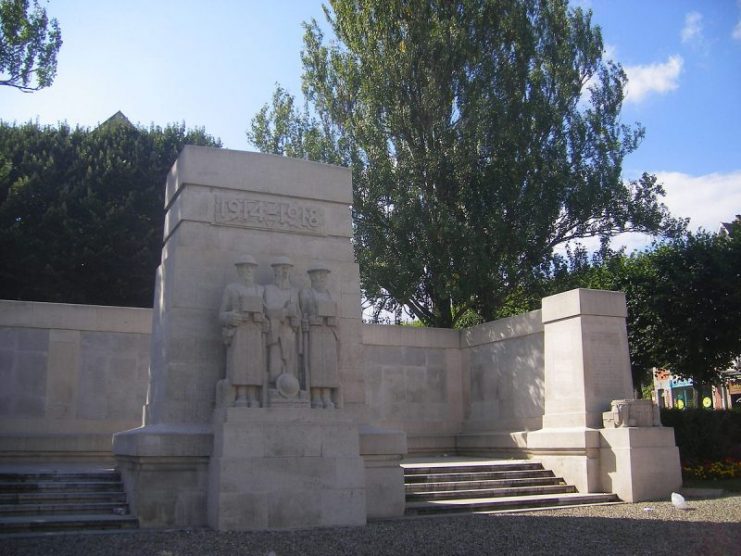 Three years ago, a researcher named David Tattersfield from the National Archives at Kew in London began investigating the whereabouts of Darby's grave. Tattersfield, of West Yorkshire, began his search for the identity of the unknown soldiers in 2015 after visiting the cemetery in Soissons. While there, he noticed a headstone stating "unknown Major, Royal North Lancashire Regiment."
Tattersfield found it odd that this grave had not yet been identified, given how few men of the rank of Major would have been killed in the Third Battle at Aisne. When he researched the records from 1918, he found that only one man with the rank of Major from the battalion fighting on May 27, 1918, had been killed. That man, he found, was Major Octavius Sidney Darby.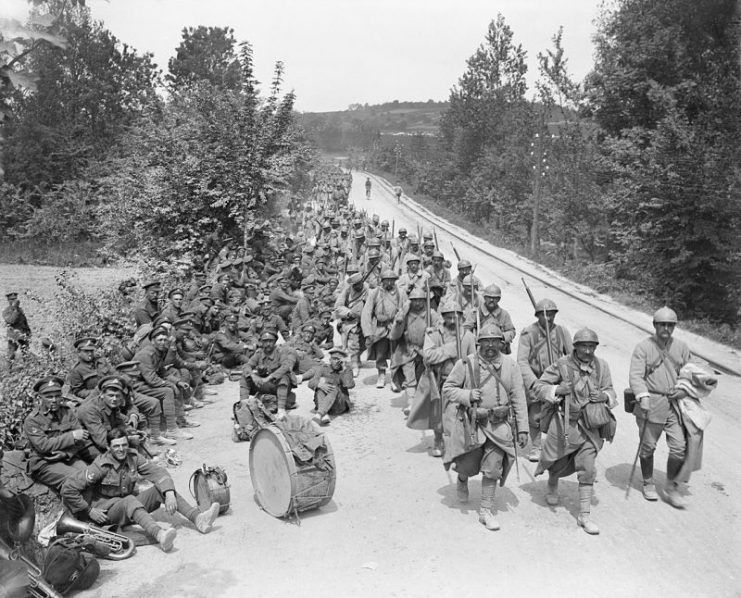 After submitting his evidence to the Ministry of Defence and the Commonwealth War Graves Commission, it was confirmed that he had indeed identified the grave of Major Octavius Darby. Mel Donnelly, CWGC said:
"For almost a century…Major Darby-Griffith [was] commemorated on the Soissons Memorial to those with no known grave. [He was] a decorated officer who had served on the Western Front for more than 3 years and we are honored to be able to acknowledge [his] sacrifice and rededicate [his] grave today."
A new headstone for Major Darby has been provided by the CWGC, who will now care for his final resting place in perpetuity.