Ocean explorer Tim Taylor has been awarded the Navy's highest possible award for a civilian, the Navy Distinguished Public Service Award, for his work with the Lost 52 Project. This incredible work aims at discovering sunken submarines containing hundreds of missing submariners.
Taylor has discovered seven submarine wrecks since 2010, five of which were lost during WWII. The hunt for these wrecks has led to many families who are related to these lost submariners finally receiving answers and consolation about their final resting place.
USS R-12
One of the wrecks Taylor found has been of particular importance to Helen Cashell Baldwin, 86. Baldwin lost her father at the age of 8, when the USS R-12 submarine containing him and 41 others sank in June 1943, off the coast of Florida.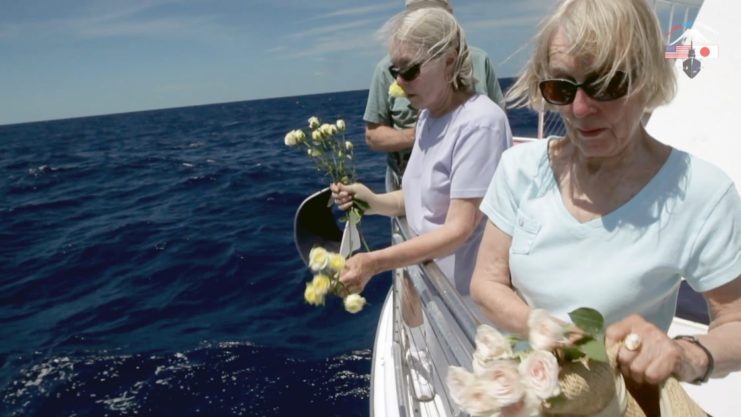 The submarine's location was not known at the time, so her missing father was never given a funeral, which gave her hope that he may still be alive out there somewhere.
"As a teenager, I found myself looking for him, because there was never a funeral," Baldwin said. "There was never a memorial service… There was nothing."
In her later years, Baldwin had virtually given up any hope of getting answers for what happened to her dad, until 2011. A relative sent her a website set up by Tim Taylor, detailing his discoveries in the hopes he could make contact with the families of those who died within them.
Baldwin made contact with Taylor, who soon arranged to take Baldwin and her two siblings to the site of the wreck. Directly above their father's final resting place, they held a memorial for him and the 41 others who went down with him, releasing 42 roses into the water.
"That was a completion of 70 years of waiting," said Baldwin of the emotional moment. "It was a life-changing experience."
Tim Taylor's work with the Lost 52 Project
The R-12 was one of seven wrecks Taylor has discovered. In total, he's found the resting places of 288 men. For this, he has been awarded the Navy Distinguished Public Service Award by retired Rear Admiral and Director of Naval History and Heritage Command Sam Cox.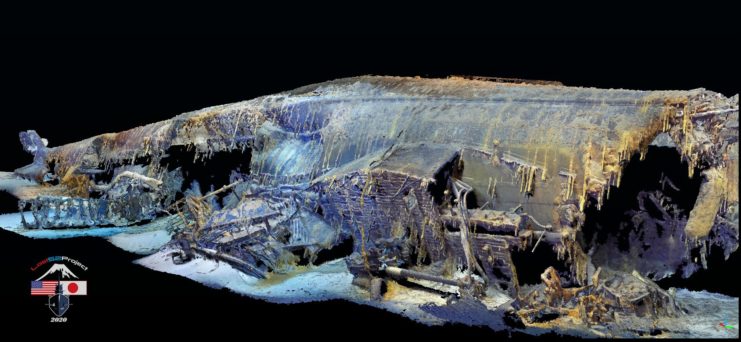 "Every one of these lost submarines, along with our other ships, to the U.S. Navy is a hallowed site," Cox said, adding, "It's a last resting place of sailors who made the ultimate sacrifice in the service of our country, and in effect, it's the Arlington National Cemetery for the Navy."
Taylor's father was a sailor during WWII, and he has dedicated much of his life investigating the ocean, participating in both scientific studies and historic exploration. It wasn't until 2010 that Taylor realized he wanted to hunt for military wrecks.
Taylor had a good starting point, as he was already well versed in some of the advanced equipment and techniques used in underwater exploration. He said, "I knew I had the technology and the skills and the background to find these things."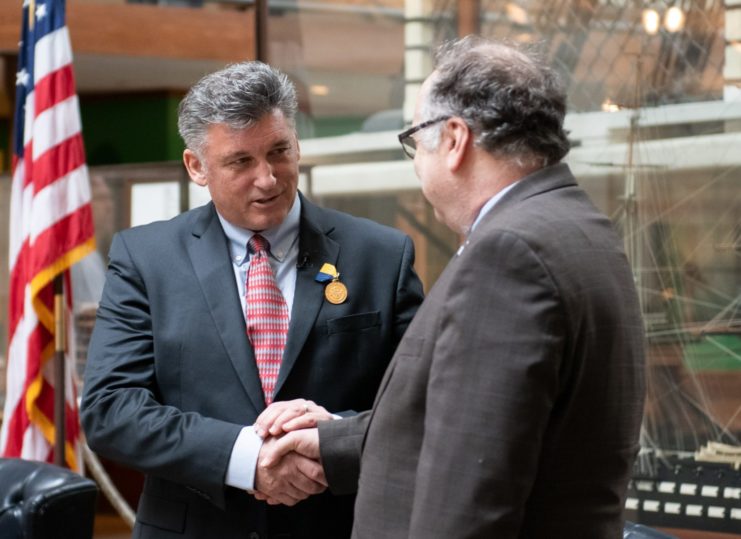 Previously, the process of searching for something on the seafloor was expensive, complex, and rather inaccurate, but with modern tools, he was able to make his search much more thorough. Robots are no used extensively, as they can be programmed to hunt for what the team is after.
"These autonomous vehicles, we just throw them in the water," Taylor said.
With a list of lost submarines, Taylor set his sights on the R-12. This was no easy task, as the submarine's location was unknown, as was the exact reason for its sinking.
It was an archaic submarine by WWII standards, having been built in 1918, so the R-12 was relegated to training duties. According to a Navy Court of Inquiry, during a torpedo exercise in 1943, the order was given to dive. Soon after this, water began rapidly flowing into the battery compartment, causing the submarine to take on water so fast that it began sinking after just 15 seconds.
Using $750,000 of his own money, Taylor searched the seafloor around the Florida Keys. Finding a large object 600 feet down, Taylor instantly knew he'd found the R-12.
"It's like looking for a needle in a haystack, and when you realize you have found it, the magnitude of the moment hits home," Taylor said. He returned the following year with a vehicle equipped to take high-resolution images and photographed the wreck for the first time.
More from us: Soldiers Lost On Flying Tiger Line Flight Are Finally Memorialized
"It was not like any other discovery I had ever made," Taylor said. "There were 42 souls on board that vessel. And submarines contain and keep water out. They keep bodies and souls in. And it became a responsibility for us to connect those lost sailors with their families."
With the discovery of the R-12, Taylor established the Lost 52 Project, which he created as a means to find all of the 52 missing U.S. submarines from WWII. With the project, he has since found six more submarines, and he continues on his search.