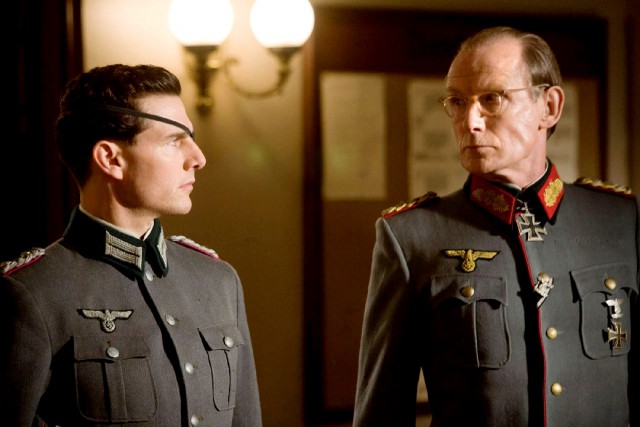 Watching WWII movies has become a tradition during Memorial Days with classics like The Great Escape, The Longest Day and Saving Private Ryan included in the group of the commonly watched war films during this time. But there are a lot of WWII movies that are just under the radar — World War Two movies that have once enjoyed the spotlight but have fallen out of it, are as great as the all-time WWII classics people love to watch but just don't get credit or recent makes that are actually great but just didn't sit well with the audience and the critics. Below are eight of these WWII movies — overlooked yet are "watch-worthy".
Hell is for Heroes [1962]
A year before Steve McQueen starred in The Great Escape which went down history as one of the most loved WWII movies, he was part of an underdog WWII-themed production, Hell is for Heroes.
The film centers on a small group of US soldiers [the 95th Infantry Division] given the task of holding off an entire company of German soldiers for 48 hours along the Siegfried Line. Hell is for Heroes possessed a suspenseful edge that would have anyone watching at the edge of their seats.
The final battle sequence is epic showing McQueen at his best — maybe even better compared to his motorcycle riding stunt in The Great Escape.
When Trumpets Fade [1998]
https://youtube.com/watch?v=oY-uxyIuuxk
Released a month earlier from Saving Private Ryan and was totally eclipsed by the latter, When Trumpets Fade is a HBO WWII movie focused on a soldier who just wanted to get through the war alive but ended up doing heroic feats several times.
Ironically, its plot was based on a true story during the Battle of Hürtgen Forest which occurred autumn of 1944. But just like the movie, this WWII battle was overshadowed by the start of the Battle of the Bulge which happened a few days later.
Cross of Iron [1977]
Third to this list of overlooked WWII movies is the disturbing brutal and pain-filled Cross of Iron, a 1977 British-German collaboration that could be one of the best war films in movie history but isn't just watched by many.
Set in the Second World War's Eastern Front, the movie is centered on a Russian officer hell-bent on being rewarded the Iron Cross not caring if it was on the expense of the lives of the men under him and the good but battle-hardened non-commissioned officer battling him.
Aside from having a remarkable story line, the movie is also notable for its use of authentic WWII-era equipment and tanks.
Valkyrie [2008]
Based on a true story and centered on one of the main plotters of Hitler's assassination in 1944, Colonel Claus von Stauffenberg, Valkyrie is an American-German collaboration that's quite thrilling to see with all its twists.
The planned assassination of Hitler is a true historical event orchestrated by high-ranking German officials, an obvious attempt to show the world that time that not all Germans were like Hitler and his cronies. Unfortunately, it ended on a bad note. About 7000 people were arrested by the Gestapo because of it and over 4000 were executed.
Hail the Conquering Hero [1944]
Apparently, not all WWII movies in this list are war hard-cores. If they are then Hail the Conquering Hero wouldn't have make it.
Despite its being a "dramedy", this 1944 production is remarkable in its direct jab at America's obsession for war heroes.
The Inglorious Bastards [1978]
Though it may share the same name with Quentin Tarantino's 2009 movie and both may be , this 1978 spaghetti WWII production ["spaghetti" pertains to it being directed by an Italian despite being an American action movie] is nothing like the latter which, in this writer's opinion, makes it the better movie among the two.
Action-packed the 1970s way, the story of this WWII caper revolves around a bunch of antiheroes — death row soldiers who went behind enemy lines to escape and ended up teaming with a German soldier – who had a very questionable loyalty – to do a very daring train raid.
Red Tails [2012]
The seventh film in this list of overlooked WWII movies received mixed reviews when it went out way back in 2012. Most critics considered it a bit hokey for their tastes. However, its stellar cast and the beautifully made dogfight scenes between fighting planes are just too good to miss.
Red Tails pays tribute to the Tuskegee Airmen of WWII, the first African-American military aviators of the US Armed Forces.
Heaven Knows, Mr. Allison [1957]
This war-themed classic has all the elements that are to watch for — it has drama, a bit of romance and of course, it gives the thrills.
With a plot centered on a Marine Corporal and a nun stranded in a Japanese-occupied island in the Pacific in 1944, the film received several Oscar nominations the year it was released including a nomination for Deborah Kerr for Best Actress.