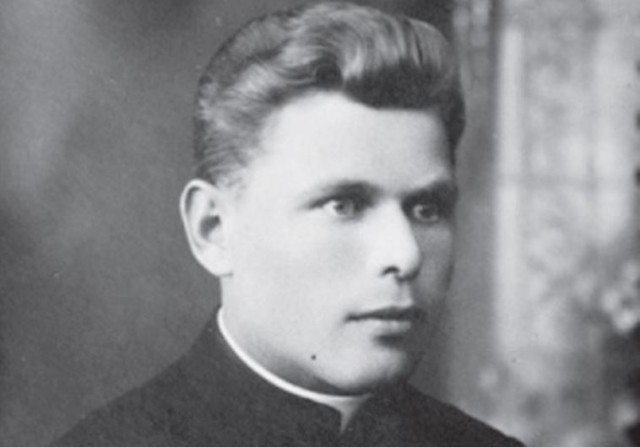 Members of the Lithuanian Jewish community have called for the government to disclose the contents of a document that lists citizens who are alleged to have been Nazi collaborators during WWII. Lithuania was part of the Soviet Union in 1941, when the German invaded that country in Operation Barbarossa. Many anti-Soviet Lithuanians sided with the German invaders.
In the years since the end of the war Lithuania has often been under scrutiny for its questionable choices in the citizens to whom it has awarded honours. Recently, officials of the town Moletai announced their intention to name a street after a priest who was allegedly responsible for organising a gang that killed Jewish residents of the city in 1941.
The author of a book on Lithuanians and the Holocaust, Ruta Vanagaite, began an investigation into the local priest, Jonas Zvinys. She discovered that not only had the priest set up this deadly gang, his brother had admitted his involvement in the murders and was one of the gang leaders.
The outcome of this investigation into Zvinys' background showed that in 2002, despite the accusations made against him, he was still rewarded with the status of colonel by government officials. On closer investigation it transpired that the local mayor of the Moletai municipality is actually a relative of Zvinys. The mayor stated that if the government had no issue with honouring Zvinys, then why should he?
Vanagaite believes that this buck-passing highlights corruptions in the system, where those who are capable of investigating are not taking the initiative or responsibility to investigate past crimes. As a result many crimes have been ignored or whitewashed.
According to Dr. Efraim Zuroff, who is co-author of Vanagaite's book on Lithuanians and the Holocaust:
"This very problematic situation calls for a review of those cases of persons who are alleged to have participated in the murder of Jews, and if these accusations are confirmed, to cancel whatever official state recognition and honours they received. Such an investigation, if properly conducted, would be a critical step in helping Lithuania finally honestly face its Holocaust past."
The list that the Lithuanian Jewish community are insisting the government publicly release contains the names of over 2,000 leading nationalist citizens who have been identified as alleged war criminals.
Once this information is in the public domain, the Jewish community will expect to see proof that the government plans on taking the necessary steps, to strip those citizens, who have committed crimes, of their unwarranted and wrongfully awarded post-war honours.
Source: http://ift.tt/21s9Tsu
By Bundesarchiv, Bild 183-L19427 / Zoll / CC-BY-SA 3.0, CC BY-SA 3.0 de, https://commons.wikimedia.org/w/index.php?curid=5435040