This year marks the 65th anniversary of the start of the Korean War. in lieu of this celebration, let us learn history and know 10 famous personalities who had Korean War ties.
It was early morning of June 25, 1950 when North Korean soldiers, numbering to about 75,000 and in a coordinated attack, rushed through the 38th parallel to invade their southern neighbor. Basically considered as the Cold War's first military action, the Korean War lasted for three years at the cost of 5 million lives – both soldiers and civilians.
Here are ten well-known persons, from actors to astronauts, who served during this said conflict.
1. Neil Armstrong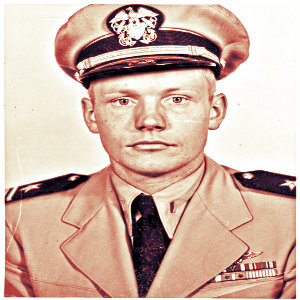 Neil Armstrong went down history as the first human being to walk on the moon but before he did so, he served in the US Navy during the Korean War. He had to since he was going through college with his tuition being paid for by the Holloway Plan, a US Navy scholarship.
It was on 1949 when Neil Armstrong started his flight training to become a navy pilot. Two years later, on September 3, 1951, Armstrong had to eject from his F9F Panther after an anti-aircraft gun struck it down during a low bombing raid. He was only 21 at that time; it was only his fifth day after flying his first campaign in the Korean War.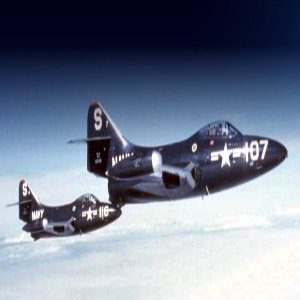 Eventually, Armstrong went on to serve almost a full year in the Korean War flying 78 missions and earning three air medals.
2. Edwin "Buzz" Aldrin
Armstrong was not the only Korean War vet aboard the Apollo 11. Buzz Aldrin, like him, also served during the Korean War. In fact, he is also a decorated pilot.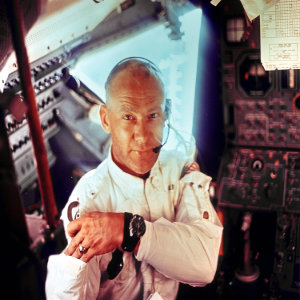 Buzz, the second man to step on the moon, graduated from the US Military Academy in West Point third in his class in 1951. He, then, went on to enter the US Air Force and was assigned to the 51st Fighter Wing.
Just a day short of Christmas in 1951, Buzz was shipped off to Korea where he became a F-86 Sabre Jet pilot flying a total of 66 combat missions. Unlike Armstrong, Aldrin served in the Korean War until the ceasefire declaration in 1953.
he went on to become the recipient of a Distinguished Flying Cross medal for his service in the conflict which included downing two Soviet-made MiGs.
3. Sir Michael Caine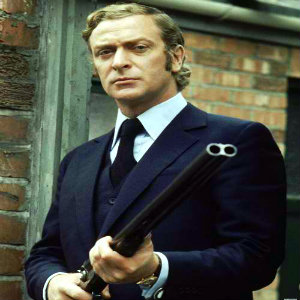 Sir Michael Caine, born Maurice Micklewhite Jr., saw extensive combat during the Korean War before he became an Oscar-winning actor.
Sir Caine was drafted into the British army May of 1951 and became a 1st Battalion Royal Fusiliers member. He arrived in Korea with his unit and was assigned on the front lines which were along the Samichon River. Here, he participated in heavy fighting as well as dangerous nighttime patrols that took him to No Man's Land.
Not long after that, Sir Michael Caine contacted malaria that led to his being discharged from the army in 1953. Eventually, he returned to London and took his first step to being an actor by studying acting.
Ironically, the first major role he got was playing a British private in the 1956 war classic A Hill in Korea.
4. Ed McMahon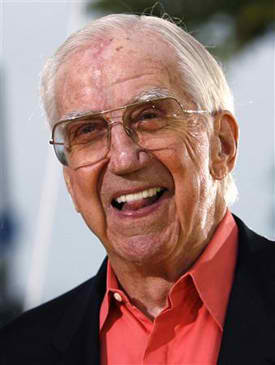 Comedian and considered one of the TV/Movie industry's greatest "sidekicks", Ed McMahon actually served in two conflicts — World War Two and the Korean War. But it was his service in the latter that he became the recipient of six air medals.
Ed was able to serve as a flight instructor in the US Marine Corps during WWII. However, he did not have the opportunity to fly on combat missions. He was already working as a TV host in Philly when he was recalled by the Marines for the Korean War.
He went back into service on February 1953 and flew unarmed Cessna O-1E Bird Dogs until the ceasefire later that year. In all, he flew 85 artillery-spotting assignments which he did over enemy lines. You may ask why he was able to undertake so many assignments in just a short span of time? It was because Ed flew as many as five missions a day during his Korean war service.
5. John Glenn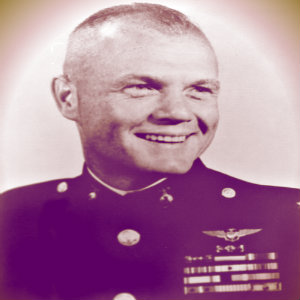 Ed Mcmahon is not the only well-known personality who was able to serve in two wars. John Glenn, who went down history as the first American to orbit Earth as well as a future US senator, also did.
The Second World War found John Glenn flying combat missions in the South Pacific as a Marine Corps fighter pilot. He was able to complete 59 assignments before the war ended.
Eventually, the future astronaut returned to the cockpit when the Korean War broke out and flew a total of 90 missions during his two tours of duty piloting F9F Panther and F-86 Sabre jets. It was during the last nine days of the said conflict that he downed three MiGs.
After his Korean War service, John Glenn graduated from a naval test pilot program and became "Mercury Seven" astronauts' oldest member.
6. Ted Williams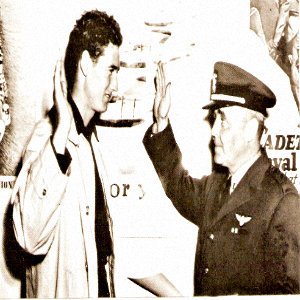 Boston Red Sox slugger Ted Williams manage to snag a place within the Baseball Hall of Fame with his 521 home runs despite being absent for about five full seasons. His reason? Military service.
Ted Williams trained as a pilot and a gunner during the Second World War but did not see any combat. It was in 1952, after playing six games that year's baseball season, that he was recalled by the military to serve in the Korean War.
In all, Ted Williams was able to fly 39 combat missions as a pilot in the Marine Corps. His assignments include a number where he was John Glenn's wingman. There were at least three incidents where Ted William's plane was hit by enemy gunfire but fortunately, he survived.
He was finally discharged following the July 1953 ceasefire and was the recipient of three air medals for his Korean War service.
7. Casey Kasem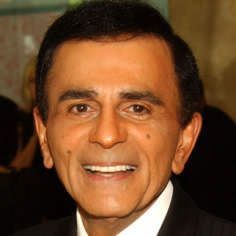 Well-known American DJ and voice actor [he was the voice behind Shaggy Rogers of the Scooby-Doo franchise for 40 years] Casey Kasem was also a Korean War vet.
Kasem was already tinkering with voice acting and radio hosting while studying in Wayne State University, Detroit when he got drafted into the US army. It was during the Korean War that he was able to hone his broadcast skills on air as he worked as a DJ-slash-announcer in the Armed Forces Radio Korea Network.
He also produced as well as performed in several radio drama broadcasts for the soldiers.
8. James Garner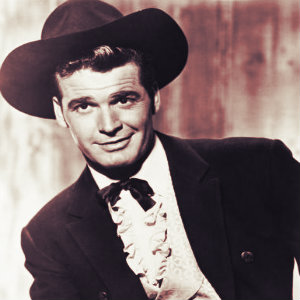 James Garner, known for his roles in Maverick, The Rockford Files and playing the older version of Ryan Gosling's character in The Notebook, was a decorated Korean War vet receiving Two Purple Hearts for the injuries he sustained during the said conflict.
Garner, born James Bumgarner, was a US Army private during the Korean War. He was with the 5th Regimental Combat Team, a unit which sustained heavy casualties during the war. Garner himself was injured several times throughout his service. As a matter of fact, he sustained several minor wounds on his hands and face while he was only on his second day in Korea after being hit with shrapnel from a mortar round.
After the war, Garner pursued acting and starred in a number of war-themed movies including the celebrated The Great Escape.
9. Charles Rangel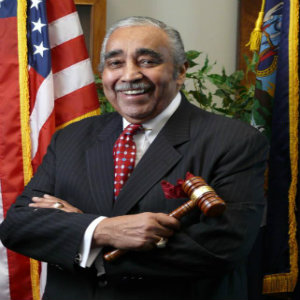 The second longest current serving member of the House of Representatives is not only a Korean war vet but he also displayed an extraordinary act of bravery while in service that merited a Bronze Star with Valor device and a Purple Heart.
Rangel was a high school dropout when he joined the US Army in 1948. During the Korean War, he was a member of the all-black 503rd Field Artillery Battalion.
It was in November 1950 during the bloody Battle of Kunu-ri when Rangel led about 40 of his comrades to safety behind enemy lines after being encircled by the Chinese Army. He did this in spite of the shrapnel wounds he sustained.
10. Johnny Cash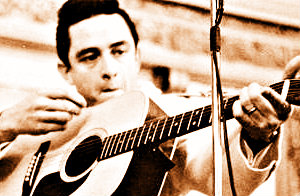 Before becoming a country music royalty, Johnny Cash joined the US Air Force first weeks after Korean War broke out. After showing deftness with radio communications, the future country singer was shipped off to Landsberg, Germany where he worked as a high-speed Morse Code intercept operator. It was his responsibility to oversee Soviet Army transmissions, the USSR playing a covert role during the conflict.
Cash even went on to say in his autobiography that he was the first American to intercept transmissions reporting about Stalin's death in 1953.
It was in Landsberg during his downtime that he wrote his songs. He even bought a guitar to practice them along with a ragtag band of airmen dubbed The Landsberg Barbarians.