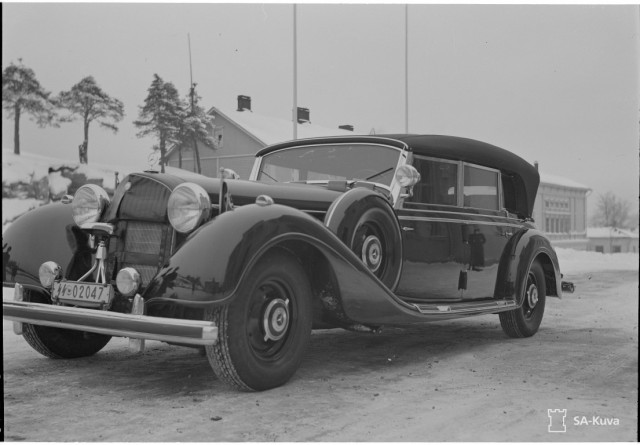 The spectrum of human's fascination with artifacts and historic relics is as wide as it is peculiar. The Second World War gave us a number of things to remember and learn lessons from including holocaust and atomic bomb, however some enthusiasts tend to adopt a different route to remember the war and relish peace.
A veteran of the Second World War is doing exactly that. General Lyon, who served in the United States Air Force as a fighter pilot both in the Second World War and the Korean War, has a huge collection of war artifacts including planes and military vehicles. But one of his favoriteitems in his museum has been generating headlines across the world since the moment it arrived on United States' soil in 1948.
Mercedes-Benz 770K Grosser W150 Offener Tourenwagen has been in General Lyon's possession since 1984 after he bought it in a very 'fair deal'. The famous 770K limousine has been associated with Adolf Hitler and it was this evil association that earned this particular vehicle and General Lyon fame across the globe.
There are varying accounts regarding the true ownership of the limousine, but for General Lyon there is enough evidence that 'the devil' actually rode this 770K. Records at the Mercedes Benz reveal that Hitler had officially gifted this particular vehicle to Finland's Field Marshal Carl Gustaf Mannerheim in the summer of 1942. In 1941, when Red Army started its advance towards Germany Finland thought it appropriate to seek Hitler's protection considering Finland's not so friendly past with Russia. This unexpected gesture made Hitler quiet happy and he offered one of his many 770K Mercedes to Mannerheim. It has been reported with quiet certainty that Hitler had at least ridden the vehicle twice, to and from the Airport on his way to Finland, The Guardian reports.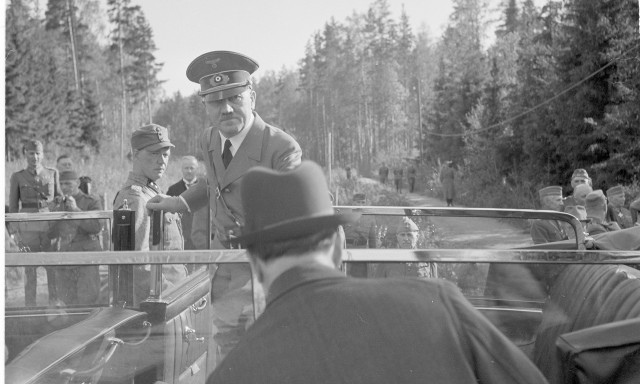 Photograph: SA-KUVA
After the war a Chicago based exporter Christopher Janus got hold of the car and brought it to the United States. Ever since the limousine arrived at New York's pier 97 in 1948 it instantly 'earned' the name of Hitler's car. In the 50's and 60's Hitler's car generated huge press and controversy, especially in the light of the atrocities committed by its owner, Adolf Hitler.
General Lyon got hold of the car in 1984 when he was hunting for war relics all over the world. In the beginning he had no real idea that 770K would bring him so much fame and press, but as time passed public's attention towards Hitler's car grew stronger and stronger. It took General Lyon more then a decade to restore the Limousine to its evil glory.