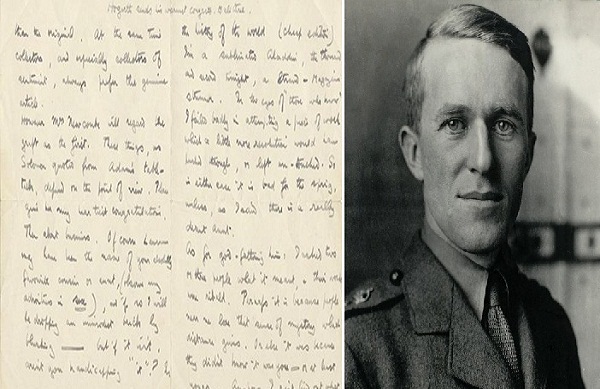 The note written by the hands of the WWI hero himself, Lawrence of Arabia, will go under the gavel. It is expected to sell for £6,000.
A letter by Lawrence of Arabia to a friend where he tries to coax the latter into not naming his newborn baby after him is set to be auctioned off.
Lawrence of Arabia, whose real name was Thomas Edward Lawrence, was a British archaeologist when the British Army recruited him in 1914 and was sent on a surveillance mission under the guise of scientific research in the Middle East. He played an integral role in the Great War's Arab Revolt.
However, his letter to Lieutenant-Colonel Stewart Newcombe, a former colleague, dated 1920 saw him expressing the struggles he was undergoing through because of his fame after WWI.
Lawrence of Arabia disclosed his unease in the honor Newcombe was bestowing him by naming his newborn son after the WWI hero after he got disenchanted with the legacy of his celebrated WWI campaign.
He even pointed out that naming the child after him might prove a handicap to the child.
The letter was in reply to the one Newcombe wrote to him about the birth of his newborn son as well as asking him if it was okay if the baby was named after him as well as being the godfather of the child.
"Of course Lawrence may have been the name of your absolutely favourite cousin or aunt, (observe my adroitness in sex), and if so I will be dropping an immodest brick by blushing – but if it isn't, aren't you handicapping 'it'?

In the history of the world (cheap edition) I'm a sublimated Aladdin, the thousand and second Knight, a Strand-Magazine strummer. In the eyes of 'those who know' I failed badly in attempting a piece of work which a little more resolution would have pushed through, or left un-touched. So either case it is bad for the sprig, unless, as I said, there is a really decent aunt.

As for god-fathering him, I asked two or three people what it meant, and their words were ribald. Perhaps it is because people near me lose that sense of mystery which distance gives. Or else it was because they didn't know it was you – or at least yours. Anyhow I can't find out what it means, and so I shall be delighted to take it on."
This said Lawrence of Arabia letter, recognized as his most famous missive, will go down under the gavel at the Bonhams by the end of this month. IT is expected to fetch up to £6,000.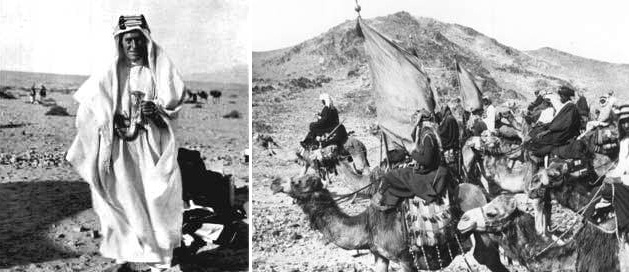 Recruited by the British Army in 1914 to launch reconnaissance missions in the Middle East where he was working as an archaeologist, Lawrence of Arabia was a key person in the planning of a series of operations against the Ottoman Empire after he developed a deep alliance with the Arabs who were subjected to Turkish rule for quite a long time already.
After the said conflict, Lawrence of Arabia had hoped the Arabs would be granted full independence after Turkey. However, when the British and the French governments denied the opportunity of the Arabs' self-rule, Lawrence of Arabia became disillusioned.
His letter to Newcombe revealed that the WWI hero struggled to live with his sudden rise to fame. he even wanted to change his name so he could enjoy living more anonymously.
He ended his letter with these words:
"Seriously I am changing my own name, to be more quiet, and wish I could change my face, to be more lovely, and beloved!"
The year after he wrote the said letter, then Colonial Secretary Winston Churchill delegated him as an adviser. However, he resigned after only a year in office (1922) and signed up in the Royal Air Force as "Ross" – his attempt in finding anonymity.
Throughout the 1920s and early 1930s, Lawrence of Arabia served both in the RAF and the Tank Corps but in assumed names like T.E. Shaw. He then left RAF February 1935. He was killed in a motorcycle accident that same year in May 19 in Dorset. Newcombe had been one of the six pallbearers during his funeral.