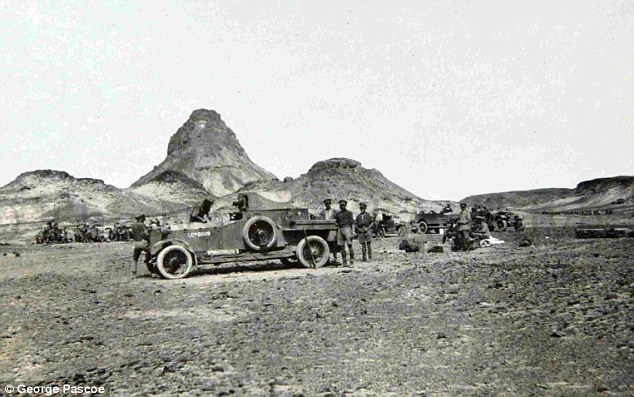 Almost a full century following the desert expedition of Thomas Edward Lawrence, an officer of intelligence for Britain during WWI who came to be known as Lawrence of Arabia, archaeologists in Jordan have located a secret camp he used as a base of operations. The secret camp remains nearly pristine, still containing several rounds of ammunition as well as broken bottles of gin.
Bristol University archaeologist John Winterburn is owed a great deal of credit for this discovery, as he was the one who scoured the National Archives and stumbled upon a 1918 map drawn by a pilot in the Royal Air Force following a reconnaissance mission. Winterburn's research into the map, known as the Arab Revolt Project, led him to Lawrence of Arabia's hideout in November of 2012, where he discovered the ashes of a long-extinguished campfire as well as several discarded food containers. There were also several vital tools at the site, such as a clamp intended for use on steel rope and even an old spark plug—a remnant from an old Rolls-Royce which had been armored and outfitted for use in the desert.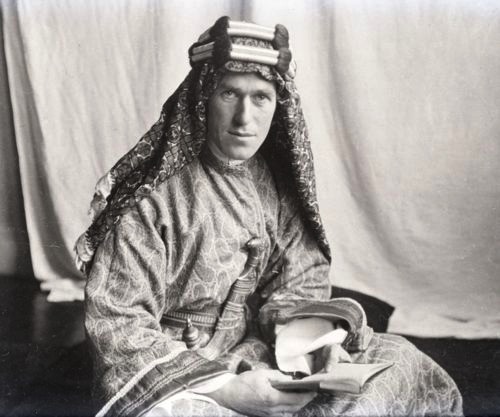 These discoveries far surpassed Winterburn's expectations, as he had assumed the secret camp would be barren after so many decades of abandonment. Lawrence of Arabia wrote a book entitled Seven Pillars of Wisdom in which he describes the site in detail, and Winterburn was exhilarated to be able to visualize the scene first hand as remnants of the book's descriptions were excavated one by one. Winterburn's search took him at least four years, and came into fruition when the map was matched up with a photograph of one of the surrounding hills, the Mail Online reports.
The secret camp was used as a base to stage many of the raids that Lawrence of Arabia carried out on Turkish forces during the First World War, and the site is considered to be something of a unique time capsule for the mission. Having been used from 1917 to 1918 by Lawrence, the site was a stepping stone toward the revolt of the Arabs, as well as a useful tool that aided the calculating war hero in bringing down multiple supply routes.
The Arab revolt aided British forces by causing a distraction for Turkish forces, who were in alliance with Germany at the time. Lawrence of Arabia, whose efforts were so celebrated that he later became the eponymous hero of one of the most classic films of all time, did a lot for the British war effort while stationed at his secret camp. The site's excavation, which has uncovered much of interest already, may provide some insight into how his shrewd tactics were carried out.
//