One of the last surviving Lancaster bomber pilots, 92-year-old Charles Cawthorn of Swindon, Wiltshire, known as Charlie Boy, died last month in the town's Great Western Hospital.
Cawthorn flew 27 missions, often into Germany's feared Ruhr Valley; he served with Bomber Commands in the 61st squadron.
The courageous wing commander joined up at age 15 and served for 30 years.  After being shot down in 1944 and bailing out in Nazi-controlled Deurne, Holland, he made an incredible escape by hiding in a haystack before burying his uniform underground and escaping dressed as a peasant.
He was listed as missing in action, but returned to Britain thanks to the Dutch Resistance – and eventually appeared at his mom's house asking what was for supper.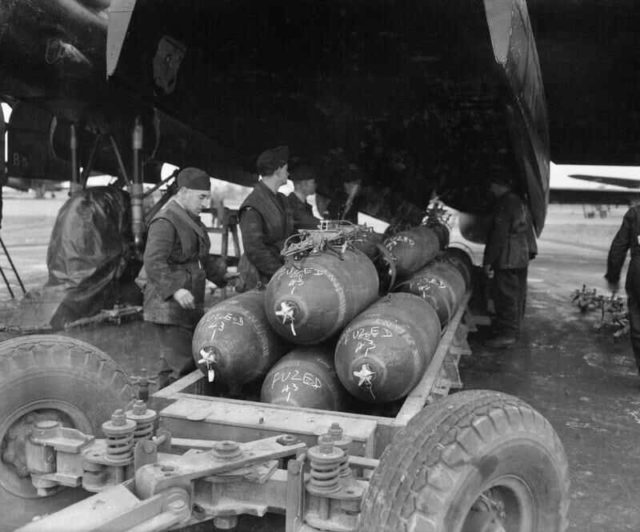 His heroic feat earned him a Distinguished Flying Medal, personally presented by King George.
His son, Stuart, a Toronto, Canada resident, said he had never known a more courageous man than his father. He was very thorough, and he always thought there were no pretexts, a person had to put in the effort and try diligently.
His daughter-in-law Roslyn added that he was unpredictable.  He was strict but could also be the life of the party.  He was accustomed to being in control and he did not suffer fools gladly.
Cawthorn was born in Dalston, London and had a keen interest in boxing and football in his early years.  He enlisted in the RAF as an apprentice when he was 15.
Despite his young age, he gained flying experience with the Lancaster Bomber Squadron during hazardous missions in Germany.
He married his sweetheart Hazel in 1946, and they had two children, Stuart and Cherie.
His career took the family, living on RAF bases scattered around the world, to Germany, Cyprus, and Singapore.
Many years later his career would come full circle when he returned to RAF Halton, where he began as an apprentice, and now served as wing commander to teach new recruits.
Stuart said he would always treasure the memory of his father's visit to Hamilton, Canada, and a surprise sojourn to one of the only existing Lancaster bombers.
The trip saw Cawthorn return to the controls of the famous warplane.
He was telling the pilots things they did not know, Stuart explained, and he was absolutely ecstatic.
Charles relocated to Swindon in the 1970s before settling down in Highworth in 1985. He had eight great-grandchildren including two named after him and five grandchildren, Mirror reported.
During his time living in Swindon, he enjoyed traveling, golf, and gardening.
His funeral will be held at St Michael's Anglican Church, Highworth, Swindon, on March 16.