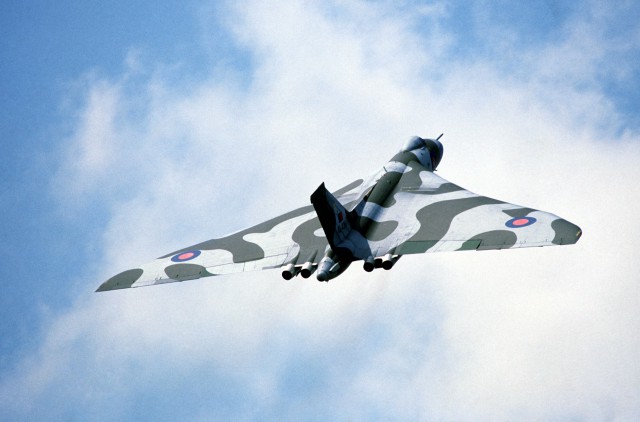 [Via]
The UK's last Cold War Vulcan bomber is to be grounded after this summer. During the Cold War from the 1950s to the 1970s the Vulcan bomber was Britain's best and latest aircraft technology that would defend the British Isles against a potential nuclear attack from the Soviet Union.
The Royal Air Force Vulcan first flew in 1952 and had the capability to carry and drop nuclear bombs all the way into Russian territory.
The Vulcan was officially retired from active service in 1986, but enthusiasts have kept the aircraft flying for air shows and air displays.
More than 130 Vulcans were built and served in the RAF. Even though it was commissioned in the 1950s, it was first used in active service during the Falklands War in the early 1980s.
A squadron of Vulcan bombers was deployed to the Falkland Islands and they flew around seven missions to target key positions to prevent an attack including warehouses and airstrips. It was during the Falklands War that the Vulcans set a new record for the longest mission. They flew around 8000 miles to reach their targets and returned to the UK, taking about 15 hours in total.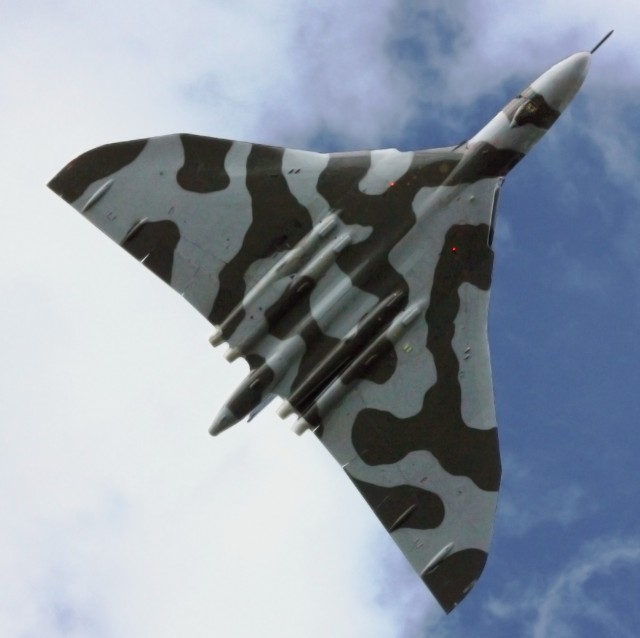 [Via]
This week the last flying Vulcan, the XH558, made its last flight over Manchester as part of an air show display. The display was part of commemorations during Armed Forces Day in the UK, the Mail Online reports.
At the end of the Falklands War there were just two Vulcans left in service, as the aircraft became superseded by new aircraft technologies and designs.
Most of the Vulcans were retired in the late 1960s when responsibility for defending against the nuclear threat was given to the Royal Navy's nuclear submarines, rather than the RAF.