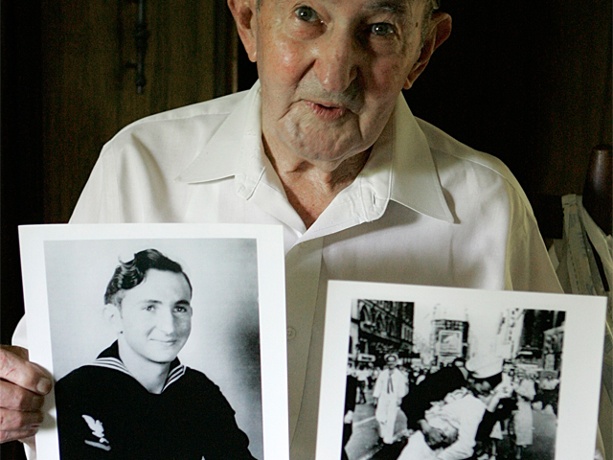 You probably have seen the photograph and wondered the name of the kissing sailor in Alfred Eisenstaedt's Life magazine shot.
Glenn McDuffie, the iconic sailor from the "kissing" photo passed away on March 9th, 2014. In the photo, Glenn took hold of a nurse in her uniform and kissed her in the middle of Time Square once WWII was over.
After many years, in 2007, McDuffie was correctly identified as the man in the photograph, after many men claimed it was them.
The WCVB reports that the kissing sailor joined the Navy in 1942 when he was only 15 years old. The obituary said he found a friend to forge his mother's signature on a statement saying he was old enough to serve.
On August 14, 1945 the 18 year old kissing sailor returned home, and McDuffie was immortalized in the legendary photo.
McDuffie was born and raised in Kannapolis, North Carolina. He moved to Houston in 1960 and lived there until 2009. From there, he relocated to the Dallas area so that he could spend his remaining years closer to his daughter.