Kim Campbell is an US Air Force pilot who performed an incredible manual flight and landing in Afghanistan when her Fairchild Republic A-10 Thunderbolt II was struck by an enemy missile. The hit took out the aircraft's hydraulics, and Campbell's skills as a pilot allowed her to safely return to base without risking her life or that of her flight lead.
Kim Campbell's A-10 Warthog is struck by an enemy missile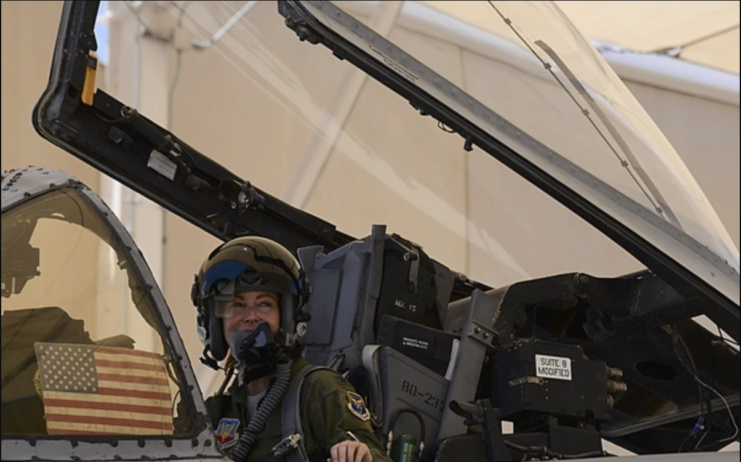 Kim Campbell's original mission on April 7, 2003 was to attack an Iraqi command post in Baghdad. However, while flying in, she and her flight lead, Lt. Col. Rick "Bino" Turner, received a call that soldiers with the 3rd Infantry Division were under fire and required air support.
On their way, the pair had to take into consideration civilian casualties and infrastructure before they could make any runs. The conditions forced Campbell to approach carefully; surface-to-air missiles (SAMs) could easily knock her A-10 Warthog out of the sky and make the situation worse. The sky over the city was also very cloudy, which prevented her and Turner from remaining at a safer altitude.
Taking multiple passes and firing rockets and 30 mm bullets at the fighters on the ground, the flight appeared to be a success. However, on the pair's last pass, the back of the A-10 was struck by an orange fireball, compromising the hydraulics system. Before they knew it, the aircraft was falling to the ground.
Kim Campbell was trained in how to manually fly the A-10 Warthog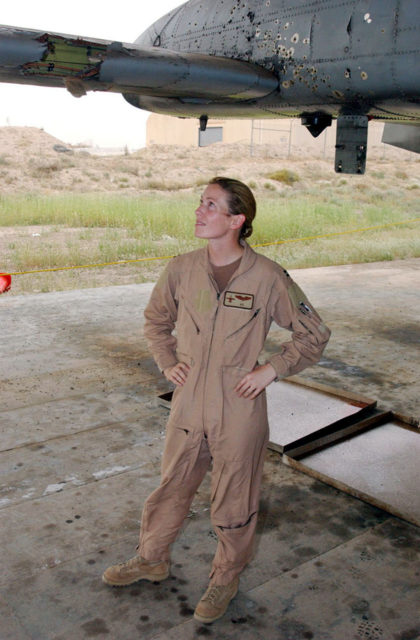 Immediately, Kim Campbell's flight training kicked in. The first thing she did was figure out how to maintain control of the aircraft, later recalling, "In an emergency situation like that, I felt like time slowed down. I knew I had to take quick action but I also had to figure out what was going on in my cockpit." The solution was to manually fly the A-10.
Although extremely difficult, the A-10 is one of the few aircraft that can operate without hydraulics. It's equipped with a manual reversion system that allows the pilot to continue to fly in emergency situations. "Aircraft control in the manual flight mode is exceptionally demanding of piloting skills," wrote the Air Force Human Resources Laboratory in a 1982 report on the manual reversion system.
Campbell had to reteach herself how to manually fly while being shot at by anti-aircraft fire. Thankfully, her skills as a pilot were honed enough that she didn't struggle too much. "Once I flipped the switch to manual reversion, I don't remember it being overly difficult," she said. "I was just so relieved the airplane was finally climbing and responding."
Campbell and Turner were able to get out of the combat zone relatively unscathed after the critical hit, and the pilot manually flew the A-10 for 300 miles to Kuwait.
Landing manually is a completely different ball game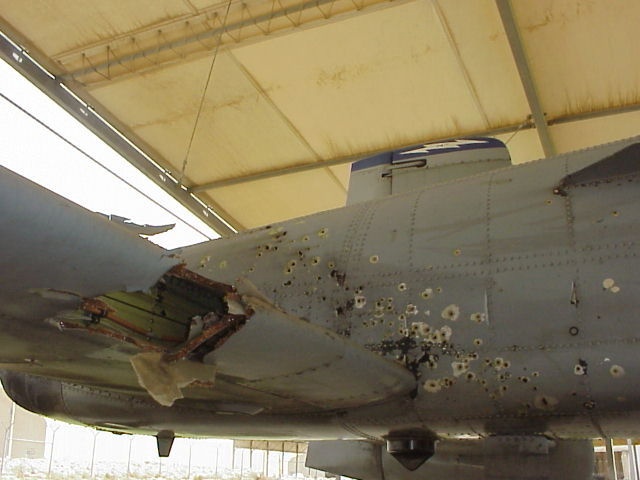 Manually landing at A-10 is an entirely different ball game as, without hydraulics, minute adjustments are much more difficult to execute. It's so difficult, in fact, that the checklist for manual reversion states to "attempt only under ideal conditions."
Kim Campbell didn't have that luxury. The aircraft had hundreds of bullet holes in it and damage to the right horizontal stabilizer. She and Turner discussed their options, and after weighing the risks decided to attempt to manually land the A-10. "[Turner's] actions after I was hit were absolutely critical," she later recalled. "I was so focused on flying the airplane, getting it under control, whereas he had more awareness of what was going on around me."
Campbell landed the A-10 just fine, and later received the Distinguished Flying Cross for her actions. Lt. Col. Mike Millen, Chief of the 355th Fighter Wing Commander's Action Group, said, "Kim landed that jet with no hydraulics better than I land the A-10 every day with all systems operational."
Surprisingly, when Campbell later attempted manual landings in simulators, she wasn't always successful.
Kim Campbell went right back to it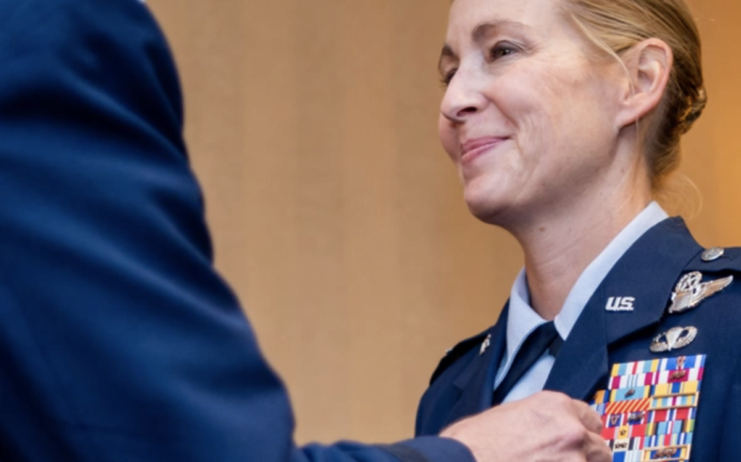 Despite her bravery in the moment, Kim Campbell admitted that, deep down, she was scared. "When I go back and listen to the audio recording [of the flight], I can hear the fear, I just didn't have time to think about it," she recalled. Regardless, she hopped back into the cockpit the following day.
More from us: The Remarkable North American P-82 Twin Mustang Was Two Aircraft In One
Now retired, Campbell amassed 1,800 hours of flying time and completed more than 100 combat missions while flying the A-10. For her, it's all about being a great pilot. "I never wanted to be labeled as a female fighter pilot," she explained. "I wanted to be the best pilot. So just work hard and be credible. Be good at what you do."