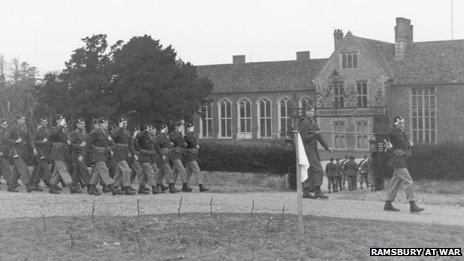 A community history project is set to digitise the artefacts that were collected during World War Two as part of the placement of hundreds of American soldiers to the Marlborough area.
The digitisation process of the World War Two artefacts is part of a strategy for the local community to have numerous ways of gaining access to the collections and celebrate their indigenous legacy. The sum of £30,000 was provided to Kennet Valley at War Trust by the Heritage Lottery Fund to enable it realise the creation of the digital archive as well as to preserve and boost the charity's assortment of artefacts.
Other things the Kennet Valley at War Trust intends to create with the money they received are an educational pack that will be available to around 250 schools in Swindon, Berkshire and North Wiltshire. It will also create three walking routes to travel around the Kennet Valley's war time archaeology. A website based around its collection of wartime items will be created as well. In addition to that, a series of 10 workshops will be delivered.
Some of the collections from World War Two at the war trust are badges,used up ammunition, photographs, a three-ton Sherman tank turret, military uniforms (of American, British, as well as the Canadian army), individual testimonies, civilian artefacts and parts of a German Heinkel 111 bomber's wing.
Student volunteers from Newbury College and Ramsbury Primary School will work together with the Trust members in the project. Their job is to research and take photos of the wartime artefacts as well as be involved in the digitization exercise. The digital archive will then be uploaded into a new website that will provide the local community access to the artefacts without having to physically visit the trust or a museum.
The collections are currently being preserved in a small museum at Littlecote House Hotel, close to Hungerford. It was the home and base of the 506thParachute Infantry Regiment during World War Two, the BBC News reports.
Speaking about the project's importance, Tim Green who is a team of the Kennet Valley at War Trust said it will play a key role in aiding the youth and the community in general to have a better understanding of the war and make them proud of their indigenous legacy.
On how the educational pack and the digital archive of the World War Two artefacts will provide them with the prospect of building more links with their community, Lisa Flower, the history coordinator at Ramsbury Primary School said they look forward to having the packs as it will enable them activate history in the lives of their pupils.