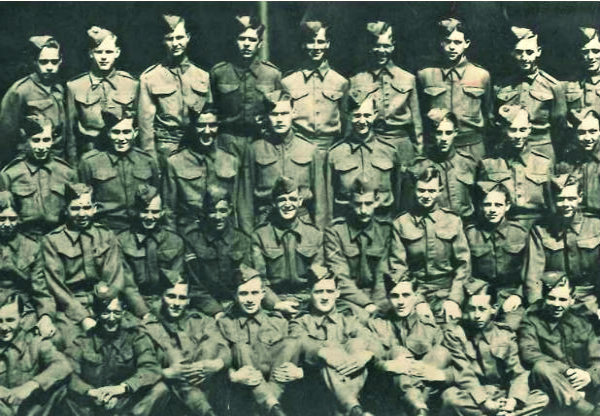 John Cornwell was only 16 when he enlisted for the war. How he managed to get in because of his desire to fight of Hitler and his henchmen is his story to tell.
John Cornwell along with his comrades waited some hundred meters away off of the coast of northern France. They were caked in charcoal. Around them war was raging with the sounds of blasting shells overhead and guns firing on the beaches drowning soldiers' screams.
Gloucester regiment's cloak and dagger operatives had one mission that day – liberate the French town Bayeux. The town was important for its railway line which was just a few miles away inland. If they succeeded, they would be able to paralyze the transportation of the Nazis' firepower during the Allied onslaught.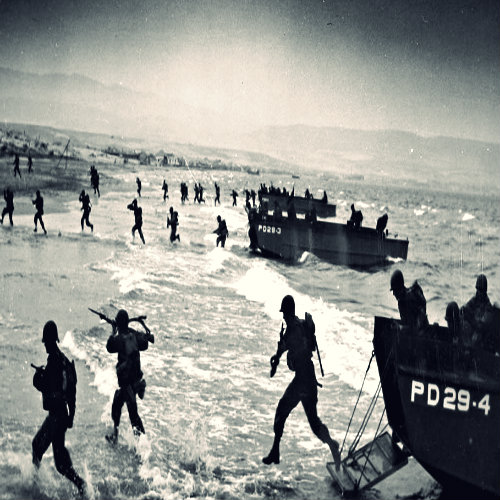 John Cornwell and the men with him waited for the green flare's glow up in the sky. It was their signal that the beaches were cleared. However, Jig Green – as the section of the beach where they landed was dubbed – was a bloodbath. Their mission had to be deflected.
They headed east into Gold Beach and reached King Red Sector. It was here that John Cornwell and the fellow soldiers with him managed to get ashore with any hindrances.
John Cornwell is now 87 years old, a retired engineer and a grandfather. Currently residing in Southam village which is near Cheltenham, the WWII vet has kept his WWII medals which prove the heroic feats he did during the D-Day landings that fateful June 6, 1944.
The most extraordinary thing in the story of John Cornwell, however, was the fact that he was only 16 when he joined the army. His seniors did not know he was underage by two years for service. He lied about his age just so he could fight for his country.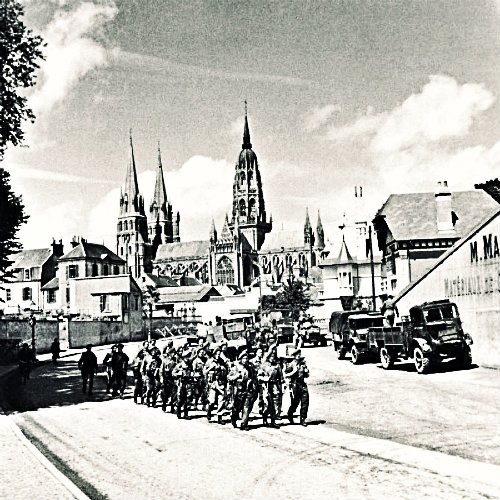 According to WWII vet John Cornwell, he first signed up when he was just 15 and a half years old. He was working for gas works at that time, considered a reservist occupation. But then, his bosses had told the enlisting officer in Cheltenham that he was underage.
So, he went to Gloucester which had another recruiting office and of course, a different recruiting officer. Within a week, he was sent to Colchester for training.
John Cornwell admitted that having difficulties with living at home with only his father for a parent [his mother died when he was 14] was one of the reasons why he sought life abroad with the Glosters 2nd Battalion, 17 Platoon D Company.
He also added that no one knew and suspected he was not qualified for the army as he was a big and strong lad. WWII vet John Cornwell then added that the army only knew of his "deceit" come the time of his retirement. He had to explain that he was only 63 years old and not 65 or he would have lost his war pension.
John Cornwell considers himself one of the lucky ones to survive D-Day and the war in general. He had his share of injuries. He sustained one due to an explosion while they were moving south of Bayeux. His hand was partially hit and his left leg shattered because of the bloody incident. He was cared for in hospitals  in Nottingham, Bristol and Gloucester. Doctors turned a blind eye over his age as they treated him. Until now, he bore the scars of the injuries he sustained that time.
John Cornwell continued on with his story to Gloucestershire Echo describing how of the 34 in his regiment, only 17 of them survived at the end. And the losses till affect him until now. It was hard to accept the deaths of his comrades. The war also claimed the life of his best friend who, he said, sustained a bullet in his head when he stuck it outside the trench they were in one time.
"There wasn't much resistance in Bayeux, only a few snipers," WWII vet John Cornwell said. But he added that the real war wasn't so much like how war films portrayed it to be. They were just teenagers who were trained put together for combat, not like the forty-something Hollywood actors they have in movies.
After the war, John Cornwell met his wife Betty. He went on to become an engineer at Smiths Industries at Cheltenham and went on to have three sons. He now has seven grandchildren.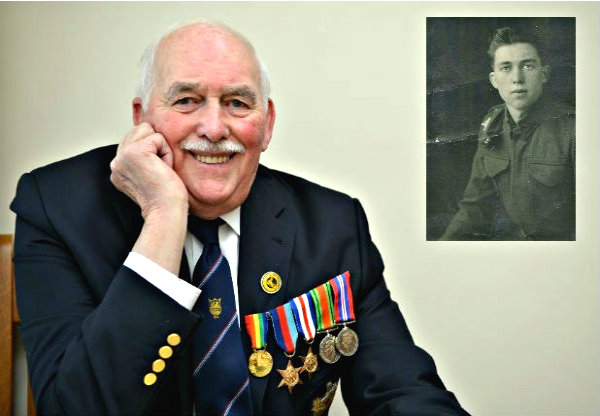 John Cornwell could only reminisce about the war days gone by. He laments over the fact that so many soldiers died during that time at very young ages.
"You only have to walk through the cemetery in Normandy to see how young those who died really were," he said. He even added an contrast in his words by saying that one of his grandchildren is 20 and he only just left school.
John Cornwell, on the other hand, that he is proud he has survived WWII and hopes that no war as big as that would happen again. He is happy that everything ended well for him and pleased that his sons and grand kids were educated well.