John Amend was working as a chef and cook at a pub in Wisconsin following his graduation from high school in 1977. He planned to attend college in the fall, but after a chance encounter with a United States Marine, his ideas for the future underwent a significant shift and led to the acquisition of a skill set that provided him with a remarkable career.
"There was a guy who had been a year ahead of me in high school that had joined the Marines," said Amend. "He came in the pub one day in his dress blues and we started visiting about my plans, and he encouraged me to speak with the Marine recruiter."
Amend took the advice and enlisted in August 1977, after receiving confirmation that he would have the opportunity to pursue his interest in aviation. In the early weeks of 1978, he was sent to the Marine Corps Recruit Depot in San Diego, remaining on the West Coast for the next few months to complete his initial training.
"After I graduated from boot camp, I had two weeks of leave back home and then reported to Memphis for aviation school," he said. "The course was about six weeks and we learned a lot of fundamentals of aircraft such as aerodynamics, fuel systems, hydraulic systems, and landing gear," he added.
Prior to receiving his advanced aviation schooling, he was transferred to the Marine Corps Air Station in El Toro, California, and assigned to Marine Fighter Attack Squadron 242, known as the "Batmen." Amend explained that his squadron was assigned the Grumman A-6 Intruder—a carrier-based attack jet.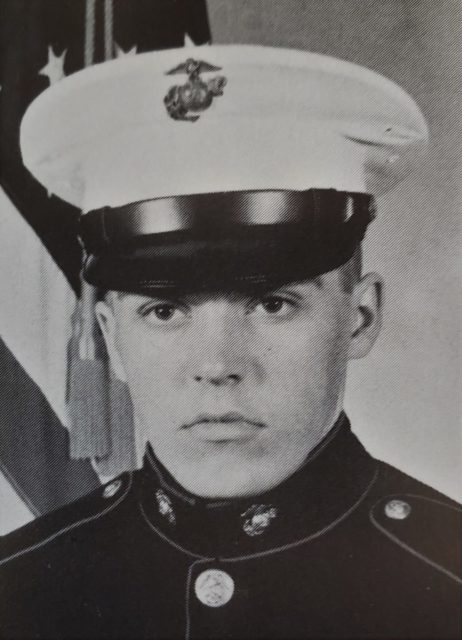 While working in the power plant shop, he learned to maintain and repair the aircraft's engines and associated component systems. However, there was little time to gain familiarity with his new squadron since he was soon on his way to the Naval Air Station at Whidbey Island, Washington.
For the next several weeks, he was instructed on the depot-level maintenance of the Pratt & Whitney PT6A-52 turbine engines, which consisted of being able to tear down the engines and then build them back.
"When I returned to the squadron (at El Toro), I began performing daily maintenance and repairs on the A-6s," he said. "Then I was told we were going on a WESTPAC (Western Pacific) deployment and they sent us to Arizona and Nevada for preparation training." He continued, "The pilots flew multiple sorties while we kept the aircraft operational."
In early summer 1980, Amend traveled aboard an aircraft to Hawaii ahead of the deployment group.
"We basically island-hopped ahead of the group because we had tools with us so that we could work on any aircraft that experienced mechanical issues along the way," he said. "After Hawaii, we flew to Wake Island, Guam, and the Philippines before arriving at Iwakuni, Japan."
Following their arrival at Iwakuni, volunteers were solicited to go to the Philippines for two weeks to support aircraft flying training missions in the region. Amend was accepted for a two-week rotation that ended up becoming two months.
"It was 12 hours on, 12 hours off for seven days a week," he recalled. "If an aircraft broke, we fixed it."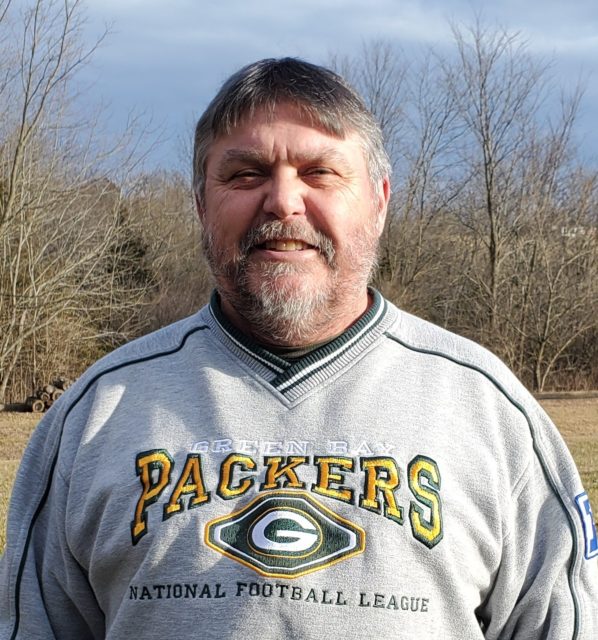 Returning to Iwakuni, he spent the next few months continuing his support of the maintenance needs of the squadron. One sordid memory from this period, he explained, was the crematorium that sat upwind from the base.
"To this day, I can still remember that awful smell."
When their deployment ended in December 1980, the squadron returned to El Toro, and Amend received his discharge several months later. At the time, he chose to pursue employment in the civilian aviation industry since the Marine Corps was not offering a bonus for his career field.
He remained in California and was hired as director of maintenance for the El Toro Aero Club, overseeing 26 of the club's aircraft. In his spare time, he took business and aviation courses at a local college while also studying for an important certification in his career field.
"I passed the certification requirements and earned my A&P (Aircraft and Powerplant) certification," he said. "That was a federal license that opened a lot of doors for me as an aircraft mechanic."
While in California, he was hired by Beech Aerospace to work on aircraft as part of a contract with the U.S. Navy. Amend continued his career in government contracting and later became a mechanic for Beech at Norton Air Force Base and director of maintenance at Wright-Patterson Air Force Base.
In recognition of demonstrated performance, he was offered a job in Jefferson City, Missouri, in the summer of 1990, supporting fixed-wing aircraft belonging to the Missouri National Guard. Amend remained in this position for 12 years and even traveled to the South American country of Columbia to maintain aircraft engaged in drug interdiction missions.
Years later, he was employed as a mechanic for Jefferson City Flying Service and now works part-time for the Missouri Department of Conservation, assisting in the maintenance of their airplanes and helicopter.
The married father of two children, Amend maintains that his service in the Marine Corps afforded him the opportunity to leverage an early interest in aviation and enter a career field that has granted him profound satisfaction throughout the years.
"I always knew I wanted to be in aviation and had the knack for fixing things," he said. "It was fortunate that I chose the path that I did because not only did I get to serve my country, but I was happy doing the job and I never did the same thing every day.
"It worked for me, and I can look back and realize that the Marine Corps was the best thing that ever happened to me."
---
Jeremy P. Ämick writes on behalf of the Silver Star Families of America.