Israel is geared on to taking steps against words and terms pertaining to Germany's Third Reich – Nazi words, symbols and even its ideology deemed offensive.
The country's lawmakers has passed a law that will put a stop to the use of all Nazi symbols and expressing pity or compassion for the fallen regime; it even makes calling somebody a Nazi crime payable of a fine up to 100,000 shekels or £20,000 and jail service of up to six months.
Additionally, the law will also impose a censorship on the use of the Star of David symbol if its employment has connection with internment camps or in reference to the Holocaust.
The said bill has aced through the first reading; however, it still needs to undergo two more readings before becoming a law.
The bill was passed by MK Shimon Ohayon and went largely unopposed for its first reading – it received 44 votes for and 17 votes from MKs who are opposed to it.
Also, the Ministerial Committee for Legislation has given its approval for the said bill which means it has a great possibility of actually passing through the readings and being a law since it has the backing of the coalition government.
A few years ago, there already has been an attempt to put up a similar bill but it was voted down because majority believed that the existing laws were enough to cover the matter. There was also fear that having newer and tougher laws would affect free speech.
The new bill stipulates that the use of the word "Nazi" is only "the purpose of learning, documentation, scientific study or historical accounts" and anything beyond that is not allowed. using the word "Nazi" as a term of insult is prohibited and doing so would bring about punishment.
"Insulting someone by expressing the wish, hope, or anticipation for the fulfillment of the Nazis' aims, or expressing sorrow or protest that they were not accomplished is forbidden.'


'Unfortunately, the phenomenon of using Nazi symbols and epithets has grown in recent years. The intolerable ease with which the day-to-day usage of these concepts as part of public and political discourse, and with blatant disregard for the feelings of Holocaust survivors and their descendants, is reprehensible," the said bill states.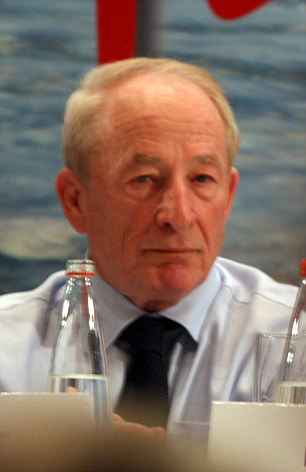 However, Attorney General Yehuda Weinstein expressed his objections against the new bill reasoning out that it might cause constitutional dilemmas to arise.
According to him:
"Not all behavior that offends the public deserves to be made a crime.

Is it proper in a democratic country to ban an entire world of images from the public discourse to protect people's feelings?'

Given the centrality and importance of the constitutional right to freedom of expression, any restriction on it must be examined meticulously and with exceptional caution."