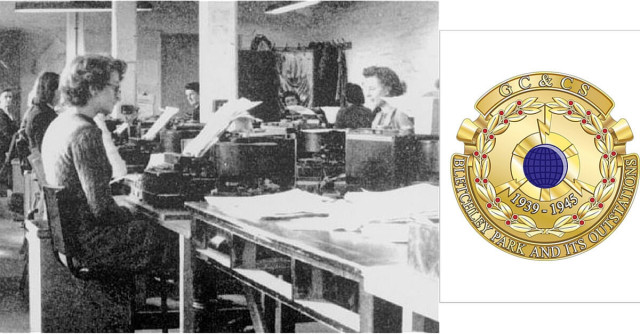 A woman from Ireland will receive a medal for the work she did during World War Two as a translator and analyst at the code-breaking centre of Bletchley Park.
Eileen Leslie Greer is now 98 years old, but during the war she played a vital role in breaking the Nazi military codes that helped the Allies to win World War Two.
Eileen was honored in mid-January with the Bletchley Park commemorative badge and a certificate from David Cameron, the British Prime Minister.
The recognition is given to those who played a vital role in the war and is provided as a sign of gratitude from the British people.
Eileen originally studied German at Trinity College Dublin and received a first honours degree. Later she was a German lecturer at Queen's University in Belfast.
Eileen says that she thought she should offer her services to the British Government during the war since she could speak fluent German. She was immediately given a job with the linguistics team at Bletchley Park.
The team was tasked with analysing the Nazi communications that could be picked up over the radio. They would write up reports on what was communicated and that was provided to the codebreakers to inform their work.
Eileen recalls how the work was not interesting and mostly very boring, although she did understand that it was of vital importance.
A lot of the work done at Bletchley Park was done by women since the men were at war.
The medal and certificate were presented to Eileen by the British ambassador to Ireland, Dominick Chilcott, taking place at her nursing home.
Eileen was also awarded the MBE in 1976 for her services to education when she was working for the British Foreign Office in South America.