Divers believed they had found the remains of a German bomber in the North Sea just off Shetland.
Divers from Orkney discovered one of the engines of the said German bomber – a Junkers 88 DR1 – while they were on an expedition to the isles. The German bomber was, reportedly, on a long-range surveillance mission when it was gunned down by anti-aircraft gunners in March 5, 1044.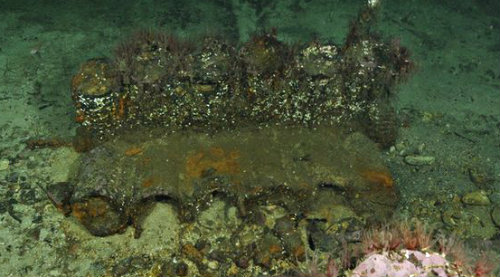 According to the accounts of the said event, the bomber took a bad hit and had to ditch in an area close to Bressay's North end. Three of its crew were able to swim to the shore of the Holm of Beosetter. They were the pilot, Feldwebel Marggraf; observer OberLieutenant Alfred Cardaun and Unteroffizier Anton Reisch, the radio operator of the downed German bomber. The fourth man of the plane's crew,Unteroffizier Bruno Lindner, wasn't lucky enough to survive. It is believed that either the crash killed him or he was not able to get out of the German bomber on time.
The three surviving crew members were, then, found by a sea/air rescue launch from Lerwick. They went through interrogation by RAF intelligence officers after which they were confined as prisoners of war.
The Discovery
Divers boarding the Orkney-based boat Valkyrie think they have recovered parts of the wreckage of the German bomber. The engine of Junkers 88 DR1 was discovered way back in July. Later on, they found other parts of the German bomber in their following dives.
According to the group, they found the engine – a V12 Jumo aero power plant – lying in water to the depth of about 12 meters. They further stated that the plane's other parts, aluminum skin sections as well as chunks of the aircraft's frame, lie deeper into the water, in a depth of about 30 meters.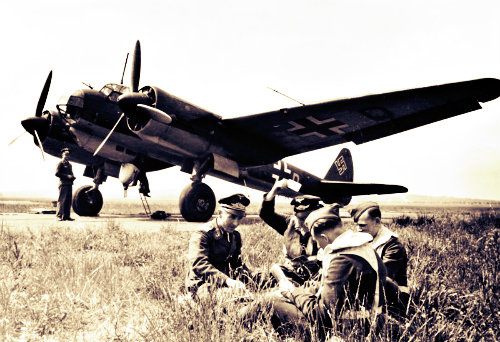 The German bomber, presumably, broke due to the impact of its crash. This, the action of the waves and the dredging operations caused the plane's wreckage to be scattered over a wide area. The divers are planning to do a series of dives in 2015 wherein, hopefully, they'll be able to find the second engine and the undercarriage of the German bomber.
The identification of the crashed aircraft and its crew were done by Kevin Health and Dave Earl, aircraft crash researchers who are based in Orkney. Several of their research were set into motion with the help of ARGOS (Aircraft Research Group Orkney and Shetland) where Mr. Earl is a member and a researcher.
However, the exact location of the German plane remains has not yet been disclosed. But that will most likely be released to locate any living relatives of the plane's lost crew member.