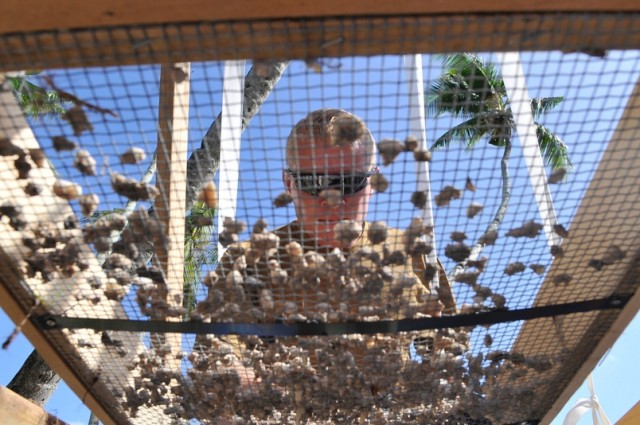 According to a series of Internal communications obtained by Stars and Stripes, JPAC's Central Identification Laboratory, which is responsible for the recovering and identifying American soldiers missing from past military conflicts, is being accused of mishandling of military remains.  The reports show low level of effort invested in the recovery and the identification of personnel from the modern American military history, including Second World War dead on Tarawa Atoll, Korean War dead at Upo Lake, South Korea; and Vietnam-era war dead on Koh Tang island in Cambodia.
The laboratory personnel is being blamed for allegedly committing the offenses, by failing to keep critical records and for mishandling of remains. After reading a few of the documents, on Jan. 23, Republican U.S. Sen. Kelly Ayotte from New Hampshire said that "these charges echo concerns that have been raised before about JPAC's performance, and there needs to be a full investigation."
The reputation of the Defense Department's Joint Prisoners of War, Missing in Action Accounting Command has been previously deteriorated by being described as "lacking in structure, leadership and accountability" during Congressional meetings. JPAC and DPMO officials have also been accused of ignoring leads on different cases, such as missing in action personnel in Southeast Asia, after declaring the Southeast Asia missing in action personnel dead and impossible to recover and insisted that they never argued against the identification of unknown Second World War personnel remains in government custody, although there was evidence which suggested the personnel could be identified.
In 2010, the Congress predicted for JPAC they will increase their annual recovery number from what was then 70, to over 200 by 2015, however, not much has changed in numbers so far and in some years has even fallen. What is more interesting is the fact that  JPAC's operating budget has reached $100 million in fiscal 2012, double than fiscal 2006, the Stars and Stripes reports.
In some cases they say they are of course unable to answer all the questions, that they don't always know if there are Americans in those graves or not, or could those that remained uncovered been Americans.  513 American soldiers remain missing in action from the Battle of Tarawa, where 1,143 American servicemen lost their lives while attacking Japanese troops in November 1943. According to Rick Stone, of JPAC's World War II Research and Investigation Branch, they are believed to have been buried in mass graves of the atoll.