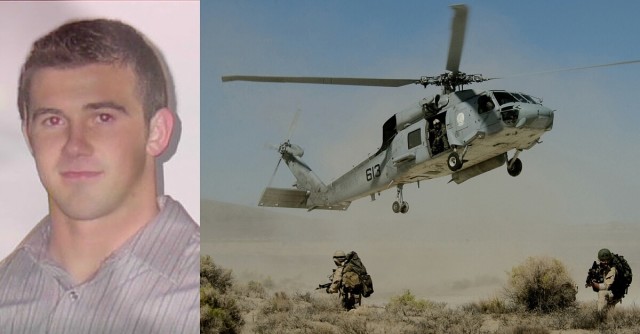 Without a doubt, gallant actions in combat have not only been lost to the passage of time but to the secrecy of those who fight while the rest of the world sleeps.  For the United States, that would include the newest recipient of the Medal of Honor, Navy SEAL Edward Byers.
During a daring rescue mission to recover a captured civilian working for a non-profit in Afghanistan, Senior Chief Edward Byers distinguished himself in such a manner that then chairmen of the Joint Chiefs of Staff General Martin Dempsey strongly recommended that Byers be put forward for the nation's highest military honor.
And yet, due to the secrecy of the action only glimpses are available for modern consumption but what we know leads us to believe that Edward Byers rightly deserves his place in the halls of gallant warriors who are the recipients of the Medal of Honor.
A Clandestine Life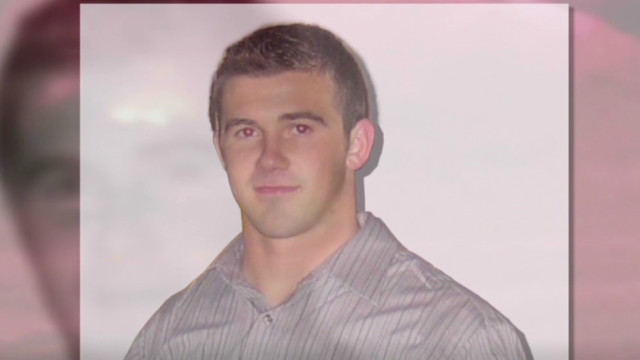 A native of Ohio, future Navy SEAL and Medal of Honor recipient Edward Byers was born in 1979.  Embarking on a path of military service would be a quick decision for this special operator as after he graduated from Otsego High School outside of Toledo, Ohio in 1997 Byers enlisted in the United States Navy in 1998 and would go on to become a Corpsman.
A Corpsman serves as the medical personnel for both the Navy and the Marine Corps, but make no mistake, a Corpsman goes where the fighting is thickest and casualties are common. To volunteer for a Corpsman slot is to volunteer for combat and Edward Byers seemed to know where he belonged.
But due to the secret nature of the SEALS and the actions they conduct, this is where the details began to get a little cloudy as history waits for its full story to be revealed.  A fateful rescue mission in Afghanistan would place Edward Byers on a collision course with history that he simply couldn't avoid.
The war in Afghanistan launched after the 9-11 attacks against the Taliban has become America's longest military conflict.  Despite both the wars in Iraq and Afghanistan that have continued since 2002, Byers will be only the 18th recipient of the Medal of Honor for action in these conflicts.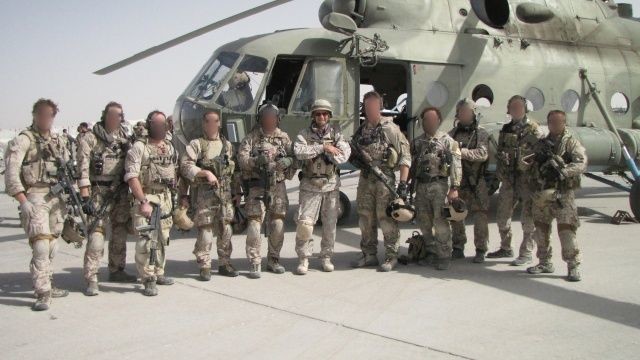 For Byers, who was by this time a 14-year Veteran of the military, it would take a rescue mission deep into the heart of Taliban territory for him to receive this honor.  By 2012, the war in Afghanistan had reached a stalemate in certain areas with NATO and Afghanistan forces able to exert control over any terrain they chose but seemingly unable to root out deep Taliban resistance.
As business interests, non-profits, and other government entities populated the countryside they faced an increased risk of reprisal attacks or opportunistic capture by the Taliban.
A Daring Night Rescue
In December of 2012, Dilip Joseph who served as the medical director for Morning Star Develop Group was returning from a rural Afghan village where he helped to provide medical training for healthcare workers.
By his reports, while traveling down this treacherous road, a Taliban fighter leaped out from hiding and fired a warning shot in front of the vehicle and before he knew it, there were Taliban on every side surrounding them.  His Afghan escorts and interpreters were unable to convince the Taliban of his humanitarian nature and Joseph was taken into captivity.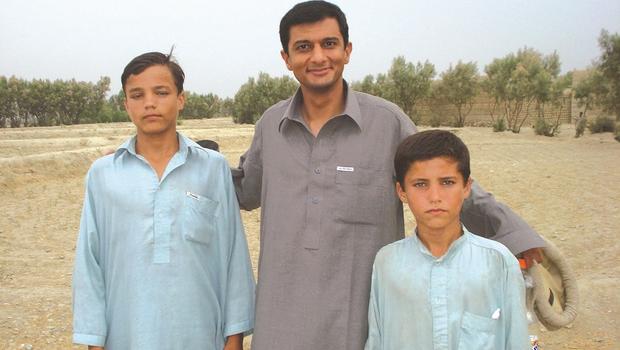 He was driven to a rural valley and then forced at gunpoint to march up a steep mountain to the location where he would be held.  The Taliban were demanding $300,000 for his ransom, and Joseph had come to terms with the fact that he would likely die.  He began talking to his captors of whom most threatened him with violence.
However, a 19-year-old Taliban soldier engaged him in conversation as he slowly began to seek to get to know his captors.  But the threat to his life was real and when the US Government received intel on his location and had the corroborating intelligence to believe his life was in danger, the turned to the famed SEAL Team 6 for a rescue.
While the details of the rescue operation still remain secret, here is what we know.  Joseph recalls hearing gunfire which awoke him in the middle of the night.  An American bursts through the door as the point man into a hostile environment and was struck in the head by gunfire.  The second man in the door was Senior Chief Edward Byers.
He immediately engaged another guard in a firefight and then went on to take another in hand to hand combat. Calling out for Dilip Joseph to respond, when Byers heard an American voice he immediately leaped on top of Joseph to protect him from the ensuing gun fire. It is reported that while covering Joseph, he engaged another enemy and pinned him to the wall by his throat until fellow team members could engage.
Inexplicable Gallantry and Quick Action
While it might be some time before the full details of the operation are known, it has become abundantly clear that Byers' actions ensured the safety of the hostage and the elimination of a hostile and determined enemy.
Dilip Joseph was rescued that day and Edward Byers committed an action that all who witnessed it agreed warranted the highest military honor allowable.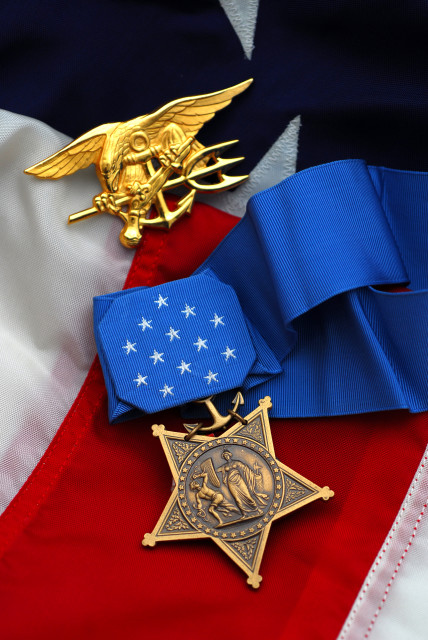 Due to the secrecy of the operation, the initial citation only states that it is for his courageous actions while serving as part of a team to rescue an American civilian.  And while his award was put forth soon after the action, it was delayed due to the deployment schedule of this committed warrior.
Senior Chief Edward Byers likely took part in many engagements for which the history of war will never be aware, but for this one, his actions caused the elite of the special operator class to call for recognition as one who went far beyond the call of duty.
As a result, Senior Chief Edward Byers will be the newest recipient of the Medal of Honor and member of an elite class of warrior.