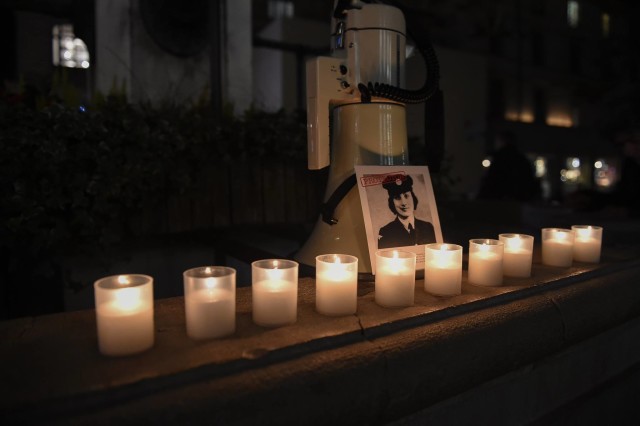 "I am Your Protector" is an organisation, which according to their website, "is a community of people who speak up and stand up for each other across religion, race, gender and beliefs. From bullying to genocide, and everything in between, we can either be silent and turn our heads the other way, or speak up and stand up for each other."
This organisation has started a program to bring to light stories of Muslims that have assisted Jews. These forgotten stories are from World War II when the worst genocide in recent history was perpetrated on the Jewish people, thousands of whom where saved from a grisly death by Muslim benefactors. Some of the stories that have been revealed by researchers are listed below.
Islamic diplomat, Abdol Hossein Sardari, saved thousands of Jewish people in France from being deported to camps. Mr Sardari was the Iranian Consul in Paris at the time that the Nazi's began their anti-Jewish activities and he successfully used an agreement that Iran and German had, which stated that all Iranian citizens were protected from German acts of and policies such as anti-Jewish measures.
This agreement enabled him to protect all the Iranian Jews living in France, but when he discovered what the Nazis were doing to the Jewish people all over Europe, he started to issue Jewish people with an Iranian passport, thus protecting them from Nazi persecution. In this way he managed to save thousands of Jewish families. At the time his actions were not sanctioned by the Government of Iran, but later they fully supported what he had done.
Noor Inayat Khan, was the first woman sent to occupied France by the British Special Operations Executive during WWII to serve as a wireless operator in support of the French resistance. Her work was critical to the Physician network and shortly after she arrived in Paris this network was betrayed, and most of the operatives were arrested. Despite the danger Khan refused to return safely to Britain and continued to support her remnants of the network during these dangerous times as she was the only radio operator left.
Her description was widely distributed and she was actively pursued by Nazi operatives, but she managed to stay one step ahead of them by constantly remaining on the move and never transmitting for more than twenty minutes at a time. She was betrayed to the Germans who arrested her early in October 1943 but she remained mute about her activities under interrogation. Eventually, she was moved to Dachau Concentration Camp where she was executed with a bullet to the head on 11th September 1944.
Selahattin Ulkumen was a Turkish diplomat stationed on the Greek Island of Rhodes. In July 1944 the Nazis instructed that all the Jewish people on the island were to be rounded up for transportation to another island but in reality, they were destined for Auschwitz and the gas chambers. Ulkumen visited the German commandant on Rhodes and reminded him that Turkish citizens were not to be transported so he demanded the release of all the Turkish Jews along with their families.
The Germans were reluctant to release them but Ulkumen threatened to create an international incident as Turkey saw all its citizens as equal whether Jew, Muslim or Christian. After suffering rough treatment from the German forces, the Jews were eventually released and Ulkumen continued to support them even though they lived under the constant threat from the Nazis. In 1989 Ulkumen was recognised by Israel as Righteous Among the Nations and his name is listed at Yad Vashem in Jerusalem.
During the war Kaddour Benghabrit was based at the Muslim Institute at the Paris Mosque he used his position to save hundreds of Jewish people. He arranged to have papers issued to Jews showing that they were Muslim which saved them from the Nazi round-ups and deportation. Also he assisted with hiding Jewish people in the mosque to escape the Nazi persecution. The actual number of people saved varies by Kaddour Benghabrit but the consensus is that he saved in the region of 500.
Khaled Abdul Wahab was a Tunisian man who saved several Jewish families by hiding them on his farm near Mahdia. He saved a Jewish woman, the wife of an acquaintance, from rape by German officers by getting the officers so drunk they could not stand. He then collected the Jewish family and their neighbours, twenty-five people in all, and took them to his farm where they remained hidden until the end of the war. These were not the only Jewish families that he saved during the war and all those hidden at his farm, were kept safe until the surrender of the Germans in North Africa in 1943.
All these brave men and women took enormous risks to save Jewish people from the brutality of the Nazis. As Edmund Burke said, "the only thing necessary for the triumph of evil is for good men to do nothing" and all these good men contributed to the demise of evil.   The team leader of I Am Your Protector Dani Laurence, told Al Arabiya, "The way Muslims are often portrayed in the media, public discourses, can lead to fear and hatred. I Am Your Protector highlights Muslim Protectors.   In parallel we want to highlight non-Muslims who protect Muslims, for example, Churches and Synagogues who take a stand and take action to counter hatred and Islamophobia."