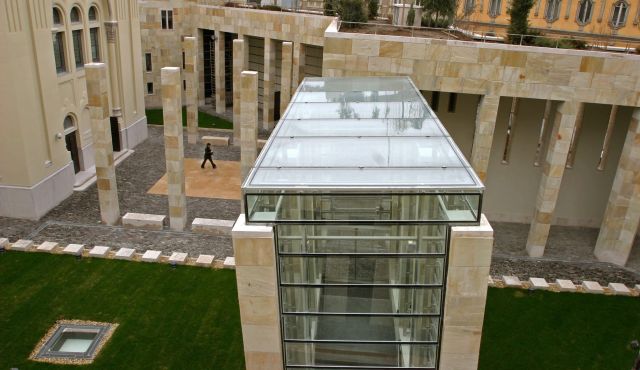 Hungarian Jewish leaders demanded the resignation of one of Hungarian government's key appointees last January 19; this certain person had compared the arrest and deportation of the Jews throughout Europe during WWII, known as the Holocaust, to "a police action against aliens".
Aside from this, Jewish leaders also threatened to boycott events sponsored by the government to mark the 70th anniversary of the Holocaust in Hungary.
The leaders of Mazsihisz, the official Jewish umbrella organization in Hungary, released a surprisingly very strong statement via the internet that day saying that the  "relativization of the Holocaust" by the newly government-established historical institute Veritas was terribly unimaginable and they were quite shocked at it.
Mazsihisz also demanded that Veritas' director Sandor Szakaly resign from his post; interviewed recently by a number of press members, Szakaly called the deportation of Jews to Kamenets-Podolsk, Ukraine as only "a police action against aliens".
It can be remembered that between July and August 1941, an estimated 18,000 foreign-born Jews who went to Hungary as refugees during the WWII outbreak were rounded up and deported to a German-held territory, present day Ukraine.Most of these deported Jews were part of the 23,000 Jewish individuals killed by the Nazis at Kamenets-Podolsk by the end of August 1941.
"After the failure of [Szakaly's] past efforts at falsifying history, we expect him to resign from his position," Mazsihisz' online statement read.
2014 has been designated by Hungary's conservative government, headed by Prime MInister Viktor Orban, as Holocaust Memorial Year and a progression of events as well as initiatives are planned for the commemoration of the said WWII event.
The same Mazsihisz statement which urged for Szakaly's resignation also called on Hungarian politicians not to use the Holocaust as a means for the upcoming election this spring asking all who are involved to keep from "rewriting the past".
"If the government of Hungary is serious about facing the true history of the Holocaust, it should immediately put an end to the disrespectful behavior that is ruinous for the credibility of the memorial year of 2014," the statement added.
Aside from that, the Mazsihisz also mentioned that the organization is "seriously contemplating refraining from participation in the events of the Holocaust Year" because of Szakaly's statement as well as a number of other issues.
These other issues the organization is referring to include the "the lack of information about the ideology" of a new Holocaust memorial center and museum the government sponsored and is set to open this coming April, the drive to erect a memorial in honor of the German occupation of Hungary, a series of broadcasts in Hungarian Radio which the group termed as "falsification of history" as well as the recent efforts to reestablish the memory of Miklos Horthy, the country's leader during WWII and who brought Hungary in alliance with thew Nazis.