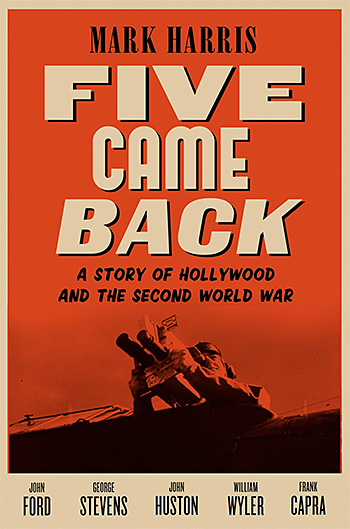 Film director Peter Berg worked with real passion on his Lone Survivor project, a real-life production of the Navy SEAL mission in Afghanistan. He spent several months with a SEAL team during his research, something no Hollywood man has done before.
When Berg and his team were in western Iraq, they were not allowed to take any footage, however, they did see a lot of violence. Berg admitted that he was not afraid because there were 20 Navy SEALS with him. He said he only later realized where he was and how close to the danger they were. "They were extremely competent guys and created an environment that felt secure," Berg said.
In his new book, Five Came Back: A Story of Hollywood and the Second World War, Mark Harris tells the stories of five great film directors who enlisted in the Second World War to produce films that would sell the war to the audience in America. Harris' list of directors begins with John Ford and continues with George Stevens, John Huston, William Wyler and Frank Capra.
Capra, a Sicilian-American who produced propaganda films, enlisted in the war eager to serve his country and prove his patriotism. William Wyler, director of Mrs. Miniver, was a Jewish emigrant, who, in his own words, made "a small contribution to the war effort" through his cinematic production. George Stevens was able to take footage from inside the Dachau concentration camp, which was later used during the Nuremberg trials, the Slate Book Review reports.
The enthusiasm and motivation of these filmmakers and military men drove Harris to writing his book about the collaboration between Hollywood and the government during the Second World War. Most of these filmmakers were already under pressure from top leaders who pushed them into producing several war projects. Stevens, for example, in 1938 wanted to make the film Paths of Glory, but was denied by RKO and the film was later directed by Stanley Kubrick, while Stevens went on to make Gunga Din.
Frank Capra, who was one of Hollywood's most creatively independent filmmaker, was involved in several arguments with Lowell Mellett, the head of the Office of Government Reports and appointed by President Roosevelt. General George Marshall insisted that Frank Capra's Prelude to War should be seen by "every civilian".
For Stevens it was hard to find inspiration after what he had seen at Dachau concentration camp and he never directed a comedy again after the war. "After the war I don't think I was ever too hilarious again."