A submarine wreck off the coast of Malta has officially been identified as the British U-class submarine HMS Urge, which was lost in 1942. Since then, the reason for the vessel's loss – and even the location of her wreckage – have been a mystery.
In 2015, a Belgian diver claimed to have located the remnants of Urge off the coast of Libya, but conflict within the country at the time prevented further investigation. This report aligned with decades-long speculation that the submersible was sunk by a dive bomber.
Brief history of the HMS Urge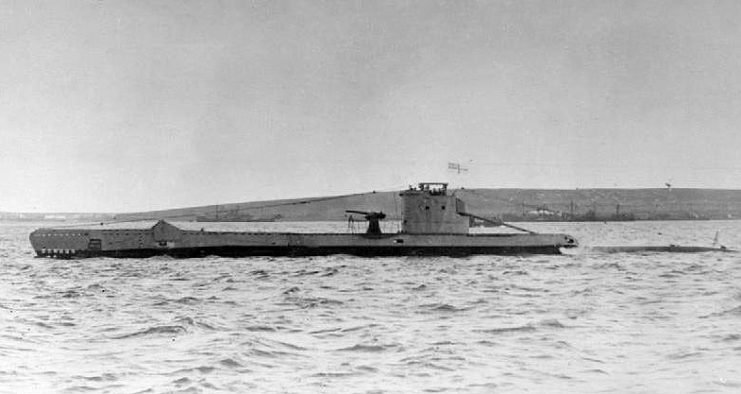 The HMS Urge was a small submarine operated by the British Royal Navy. Commissioned in 1940, she operated throughout the Mediterranean and sank a number of Italian ships under the command of Lt. Cmdr. Edward Philip Tomkinson. Tomkinson was a well-regarded serviceman, having received the Distinguished Service Order (DSO), and was believed by some to have been worthy of the Victoria Cross.
Part of the funding for Urge was raised by Bridgend, a Welsh town, which adopted her during National Warship Week in 1941.
On April 27, 1942, the submarine departed from Malta, en route to Alexandria. On top of her usual 32-man crew, she also carried 11 Royal Navy passengers and war correspondent, Bernard Gray. She never arrived in Alexandria, and her fate and that of all 44 onboard eluded historians for decades.
Discovery of the submarine's wreckage
The HMS Urge would crop up in 2015 when, as aforementioned, Belgian diver Jean-Pierre Misson believed he'd discovered her wreckage. The location near the Libyan coast raised some controversy at the time, as it suggested Edward Philip Tomkinson had disobeyed orders and taken the submarine off course.
In 2017, Tomkinson's grandson contacted the University of Malta to speak about the school's mapping of the seabed. Timmy Gambin, a professor and part of the team hunting for Urge, said the university had spent the past 20 years mapping some 1,200 square kilometers of the ocean floor.
This sparked a hunt for Urge, which, in the summer of 2019, culminated in the discovery of a submarine lying approximately 400 feet under the surface. News of the find was withheld until they had conclusive evidence that the submarine was, indeed, the HMS Urge.
A 3D scan of the wreckage showed its proportions and features matched that of the U-class submarine, which was confirmed by the UK Ministry of Defence to almost certainly be Urge. The scans proved the submarine must have hit a German naval mine, which blew a hole in the bow, causing her to sink. Once the vessel hit the seabed, the bow broke off.
Despite strong evidence, some still believed Urge was on the seabed near Libya, with Jean-Pierre Misson suggesting there had been a cover-up of the secret mission that led the submarine off course. Gambin and five others took high-resolution images of the wreck, which enabled a previously-impossible detailed inspection. It revealed Urge was in "fantastic condition."
More from us: The Zimmermann Telegram Was Intended to Keep America Out of WWI – It Did the Opposite
"It is now 100 percent confirmed," said Gambin. "We got some good images of the name that will hopefully do away with the absurd claim that she was lost off North Africa."