The painting itself is of a young woman in what looks to be a rural setting, dressed in a light-colored shirt, open to expose her cleavage. On her head is a red scarf, which casts a shadow over her face, and she is carrying a pitchfork.
Werner Maser, a Hitler scholar who passed away in 2007, said that the painting depicts a little-known girlfriend named Charlotte Lobjoie, whom Hitler met during his service in the first world war. The 25 x 19 inches painting, called "Portrait of a Girl," is signed A. Hitler, 1916. The auctioneers Weidler in Nuremberg stated that the painting was originally purchased in 1967 by Flemish industrialists.
Maser, who was the author of several books on Adolf Hitler, used his notes, drawings, and letters to derive keen insights into the mind and development of the Nazi dictator. Both before and after his service in the first world war and before his rise to power, Hitler made his living as a painter. He painted hundreds of works of art, including paintings and postcards, which he sold in an attempt to earn a living during his years in Vienna.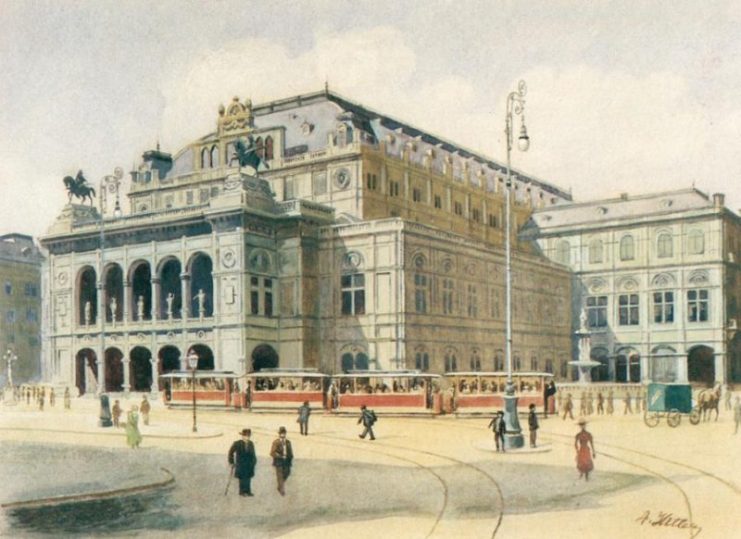 In recent times, Hitler's art has sold for a considerable amount of money, but in his day, he was considered a mediocre artist of no significant talent. In fact, so much so that his application to the Academy of Fine Arts in Vienna was turned down two times based on his "unfitness for painting." Rather than painting, they encouraged him to seek a career in politics instead.
At the time, Hitler's paintings were criticized as being primarily clinical and precise sketches, not unlike those of an architect. One popular journalist of the day indicated that they lacked rhythm, color, feeling or any trace of spiritual imagination. This was in direct contrast to one modern art critic who, when shown the pictures without knowledge of the painter, judged them to be quite good, but the manner in which Hitler drew human figures suggested a considerable disinterest in people.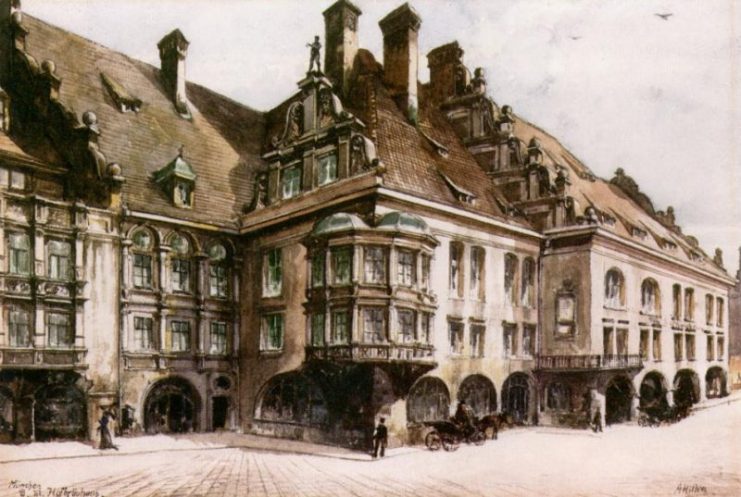 Richard Westwood Brookes, of Mullocks auctions, who has handled plenty of Hitler's paintings, attests that in his time he lacked the talent to be a professional, and particularly when he was attempting to draw people.
"The perspective was all wrong. There's been a lot of research done into the rejections and some have labeled it as a turning point in history."
He continues by suggesting that if he'd been granted a seat at the academy, he wouldn't have gone on to be the architect of the Second World War, and ultimately, the Holocaust. Instead, he would have been known as a mediocre and forgettable artist who painted some nice landscapes. The rejection, some researchers believe, was what seeded the deep resentment that ultimately transformed him into the monster he became.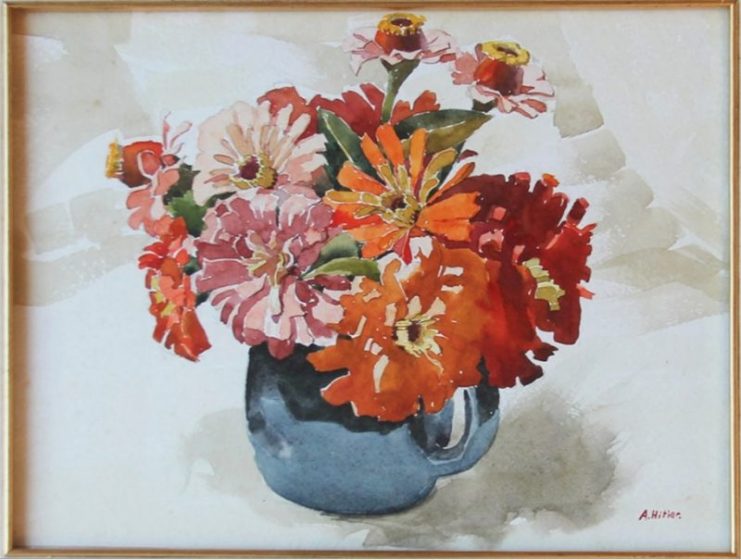 Previously, a group of fourteen paintings, watercolors, and drawings by Hitler were auctioned off for approximately $450,000. A buyer in China purchased a painting of King Ludwig II's Neuschwanstein Castle, the auction's most expensive work, for $120,000. Coming in a close second was a floral still life, which went for $86,700.
In an article published in Life magazine on October 30th, 1939, Hitler had apparently told a British ambassador that he was an artist and not a politician and that once the Polish question was answered, he wanted to end his life as an artist. But he failed to accomplish his wish, as, with the threat of Soviet troops on his doorstep, it is believed that he and his wife Eva Braun committed suicide sometime in April 1945 in Berlin.