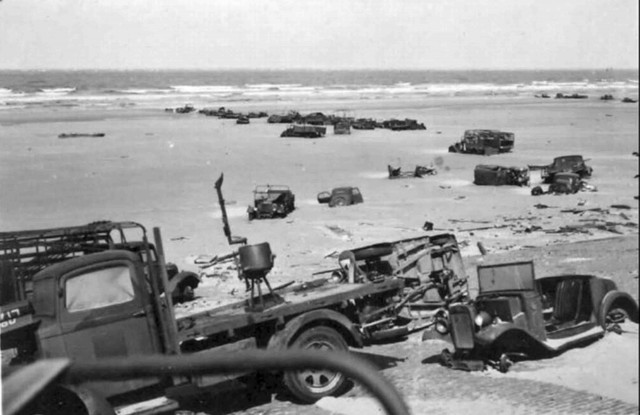 As the 75th anniversary of the Dunkirk evacuation has been commemorated, historians are looking back and analysing why Hitler did not finish off the Allied troops which had become surrounded on the north French coast.
In May 1940 Nazi troops and tanks reached the north French coast at Noyelles-sur-Mer. It had taken less than two weeks for the German army to make its way across Europe, into France and force French and Allied troops into retreat.
Only a few areas were still controlled by the Allied troops, the most important was that of Dunkirk since it was on the English Channel and gave access to England.
As German victory looked inevitable almost 350,000 Allied soldiers began to be evacuated from Dunkirk to escape the German onslaught. It was strange that Hitler and his commanders did not push on and finish the Allied troops off. But they decided not to and let the Allies escape. This could have been the most fatal mistake the Germans made.
Hitler later claimed, at the end of the war, that he had let the British Expeditionary Force (BEF) to get away simply as a gesture of goodwill and to try to encourage Prime Minister Winston Churchill to make an agreement with Germany that would allow it to continue its occupation of Europe.
The Allies were surrounded by thousands of Nazi troops and tank divisions, as well as coming under heavy fire from the Luftwaffe. Nazi Generals von Kluge and con Rundstedt halted their troops, as per direct orders from Hitler, the International Business Times reports.
The German leadership realised that an Allied counterattack could be deadly, and they had experienced that in World War One. It is also thought that they wanted to give their own troops some time to rest and repair equipment and replenish their supplies, particularly since their advance had been so quick.
The German Army's chief of staff, General von Brauchitsch did disagree with the other Generals and had tried to make them change their minds. But neither Hitler nor the other Generals would be dissuaded.
Some historians believe that Hitler called off further advancement because he wanted to assert his authority over his army commanders and chiefs. The Germans did resume their advancement, but it was too late and most of the Allied troops had already been evacuated to England.