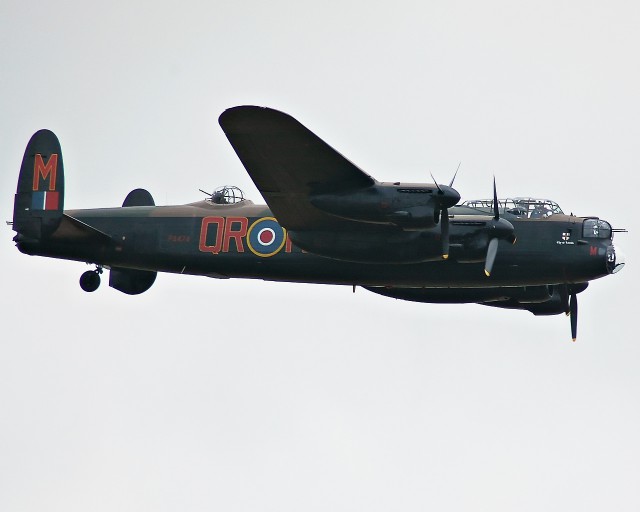 72 years after their plane crashed in Germany, five WWII airmen will finally receive the military funeral they deserve. However, this moment is being swaddled in diplomatic controversy involving the British Ministry of Defence (MOD) and the amateur German historians who found the remains of these airmen.
The Lancaster Bomber had gone missing on its way back to base in Lincs after a raid in Czechoslovakia. It was believed that the aircraft had been lost at sea. However, Peter Menges, now 83, had witnessed the plane being shot down and crashing on a field in the village of Laumersheim near Frankfurt.
Uwe Benkel, an amateur historian, sought help from Mr. Menges and located the sight of the crash in 2012. They recovered parts of the wreckage and the remains of five airmen of the seven-man crew of the Lancaster. They also discovered that the German military had retrieved the bodies of the other two crew members and buried them in unmarked graves.
The families of these men had been in the dark for 70 years. Now they finally knew what had happened to their loved ones.
Three years after the discovery, these five men— First Officer Bone, Sergeant Foster, Sergeant Yelland, Sergeant Rooney, and Sergeant White—are finally being laid to rest in the same coffin with full military honours at the Commonwealth War Graves cemetery in Durnbach, Germany. They are being buried next to the graves of their two fellow crewmembers—Sergeant Cope and Canadian Pilot Officer Watt.
A press conference had been held by the MOD the day before the funeral—on October 21—where family members of the crew, an official with the MOD, and a historian will interact with the media.
The controversy began with Mr. Benkel claiming that the MOD was "stealing the show" for themselves and downplaying the role Mr. Benkel and his team played in the event. Mr. Benkel had to harass the MOD for an invitation to attend the funeral. He is the only person from his group who will be able to attend, the Mail Online reports.
Mr. Benkel said, "The family members would like to thank us in person for what we did. We closed the last chapter in their family histories. We did not do this for the military, we did this for the families. "The British government had no interest in supporting us during our research and the recovery. Now it looks to me they are stealing the show. I have seen a British military press release for the event and our group and names are not even mentioned in this release."
The attending family members have expressed gratitude towards Mr. Benkel and his team. Gary White, the nephew of Sergeant White, said, "'It is fantastic what Uwe and Peter have done, not just for my family but for the other six families. Their work is brought a close to the story. I have the greatest respect for them and I would like to shake Uwe by the hand."
According to an MOD spokesperson, "'The MOD fully recognizes the enduring debt of gratitude owed to those who have given their lives in the service of our country. It is fitting and right that we conduct these ceremonies in a dignified manner. Where possible we invite the family of the fallen service personnel and those connected to them to attend the ceremony to pay their respects. We make every effort to invite all those associated with the discovery and identification of any remains of fallen personnel to attend. An invitation to attend the church service, burial and reception was extended to Mr. Uwe Benkel, which he accepted."