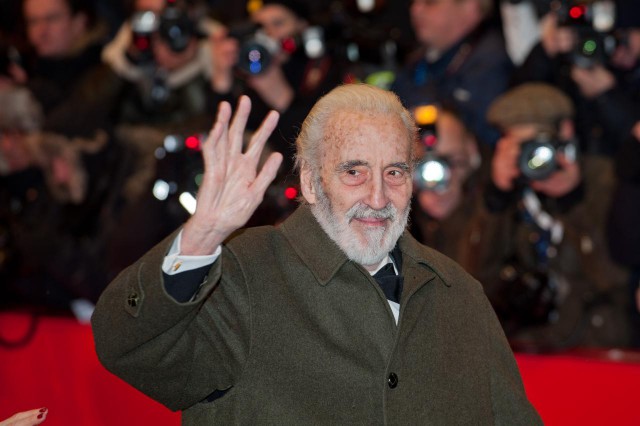 [Via]
Earlier this year Sir Christopher Lee sadly died at the age of 93. Now historians are claiming the famous actor's role during World War Two was embellished after he died.
In memorials to the actor he was honoured for his role as an SAS officer who took part in Special Operations, many of which remain top secret to this day.
However now a leading historian, Gavin Mortimer, has claimed that Sir Christopher Lee never served in the SAS. Gavin makes sure to emphasise that Sir Christopher never lied about his role during the war, but says that the actor did lead people on to believe that he saw more action that he actually did.
During his life, Sir Christopher made little reference to his war time service, even though he was asked many times during his 70 year acting career.
In one interview Sir Christopher claimed that he had worked with the SAS a little but was unable to divulge any details about his role or actions.
Meanwhile, Gavin claims that those who have served with the SAS are never prevented from talking about the missions that they are involved in. He says that many reports after Sir Christopher died claimed that he worked in the SAS, Long Range Desert Group and the Special Operations Executive, but Gavin says that he didn't serve in any of them.
The historian says that Sir Christopher was a Royal Air Force liaison officer and so spent a lot of time in and out of various other departments including the SAS. But he says that he doubts Sir Lee served behind enemy lines.
Gavin is a specialist researcher on the SAS and Special Operations during World War Two. He says that he does not discredit Sir Christopher's service during the war in any way. But admits that he thinks it would have been honourable for Sir Christopher to clarify his role rather than leave it to speculation, The Telegraph reports.
Sir Christopher's former agent has been contacted to comment on the historian's claims, but no response has been received to date.