Every soldier who braved the battlefields of World War I is a hero. Among the soldiers from Chichester, West Sussex, there is one who stands out for his extraordinary bravery.
Wilfrith Elstob died in Saint-Quentin, France, in 1918 when he refused to surrender the Manchester Hill fort despite being outnumbered. After the Armistace, he was posthumously awarded the Victoria Cross.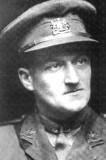 He was born in Chichester on September 8, 1888. His parents were John George Elstob (a vicar in the Church of England who was serving in Chichester Cathedral at the time) and Frances Alice.
Elstob went to Christ's Hospital School from 1898-1905. He was a member of Coleridge B House. He played rugby on the first team and served in the school cadet corps, reaching the rank of lance corporal.
He received his Bachelor of Arts degree from Manchester University in 1909. He was working as a teacher when World War I broke out. Elstob volunteered for the Army and, on October 30, 1914 and was commissioned into the Manchester Regiment.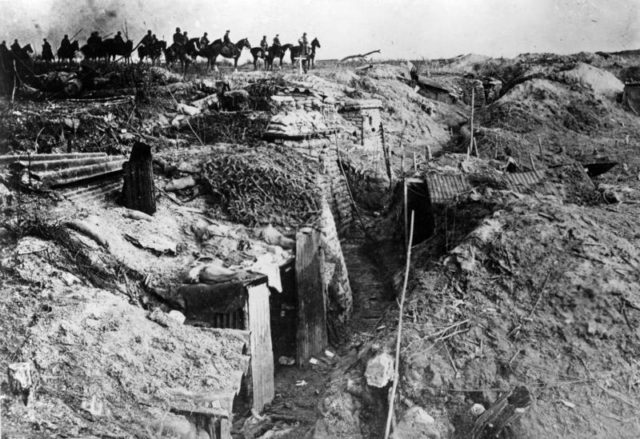 He was promoted to captain in 1915. He served as the second in command of A Company. The commander was his friend from school, Hubert Worthington. In November of 1915, the regiment was shipped to France. In 1916, Elstob was commanding D company when he was wounded in an attack on Trones Wood. He received the Military Cross on New Year's Day, 1917, for his leadership.
August of that year found Elstob second-in-command in the 16th Battalion. His rank at the time was temporary major. The commanding officer was killed in October 1917 and Elstob was promoted in the field to lieutenant colonel.
Estob died on March 21, 1918. The Germans had launched a last desperate attempt to win the war on the western front. Elstob's unit was right in the way of their advance.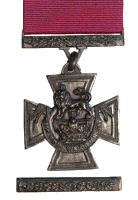 Records show that he had ordered his men to defend Manchester Hill to the last man. He found himself at one point holding off the Germans alone, with nothing more than grenades and his revolver. He continued fighting and motivating his troops even after being wounded. He was fatally shot at 3:30 p.m. His men surrendered at 4 p.m.
He was included on the Pozieres Memorial but has no known grave. King George V presented Elstob's Victoria Cross to his father on July 24, 1919. The citation includes the following: "He set throughout the highest example of valour, determination, endurance and fine soldierly bearing."