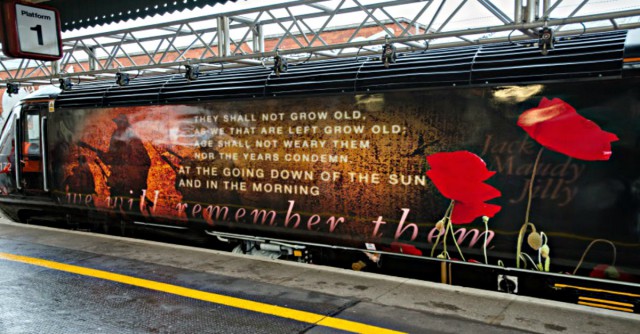 The Great Western Railway unveiled their Harry Patch train, so-named in honor of Harry Patch who was Britain's last WWI trench survivor, Friday, November 6.
The unveiling of the class 43 Harry Patch train took place in the Bristol Temple Meads and was done by Harry Patch's own grandson. During the ceremony, Roger Patch voiced out that his grandfather would have been thrilled to know that a locomotive had been named to honor him.
"He was a modest, quiet man and it was incredible how so many people took him to their heart as he became a symbol of remembrance," he went on to say.
The livery of the Harry Patch train is incorporated with words from the Ode to Remembrance, an ode part of Lord Laurence Binyon's For the Fallen. Harry Patch used to say that hearing the said ode brought back memories of his fallen comrades.
Harry Patch was an ordinary soldier of the Great War, one of the many who was conscripted to join the fighting, was sent to the Western Front trenches, got wounded during the Battle of Passchendaele in 1917 but managed to survive and return home alive.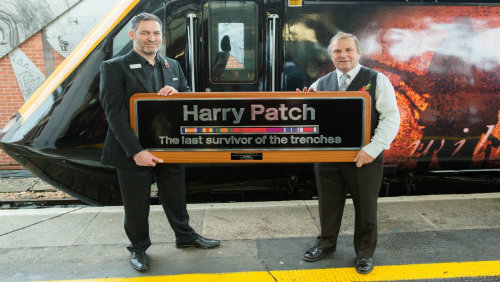 He went on to become Britain's longest living survivor of the trench warfare. By the time he died in July of 2009 at the age of 111, he was the last of his "kind". His funeral was attended by over a thousand people including dignitaries from around the world who flew in just so they could pay tribute to him.
Harry Patch was seen as a WWI hero though he was hesitant to be called such. However, while living, it became somewhat his advocacy to let people know about the pain and sufferings war cause.
Aside from the ode, names of Mr. Patch's fallen friends are also part of the design of the Harry Patch train.
The Harry Patch train will soon travel on the Great Western Main Line.