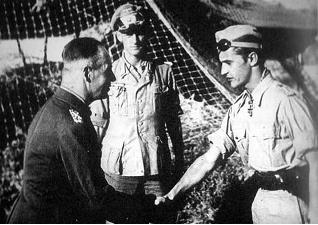 It must have worked because on September 1, he downed 17 planes in three sorties – bringing his total to a whopping 126. It should be noted, however, that the British deny this, claiming he had shot down less.
Whatever the case, September 1942 was his most productive month with a whopping 54 kills. Eight of these were shot down in 10 minutes – the most brought down by a lone pilot in a single day. This earned him a type 82 Volkswagen Kübelwagen as a gift, as well as the rank of Hauptmann (captain) – becoming the youngest to hold that position.
But while he enjoyed the promotions, gifts, and praise, the killing bothered him. To atone, he'd sometimes fly over the downed plane to see if its pilot survived. Then he'd write a letter, fly over Allied positions, and drop it to them. Included were coordinates so they'd be able to retrieve their man – something he called "penance" and done against orders.
Still, the Axis powers were outnumbered and Germany was running out of skilled pilots. Unlike the Allies who could rotate their men and give them a much needed break, Germany couldn't afford to.
By September 26, Marseille made his 158th claim, but it came at a price – he was so exhausted that he could barely get out of his plane. They wanted to send him back to Germany for a vacation… and to attend a speech Hitler was giving.
Marseille refused, claiming his men needed him.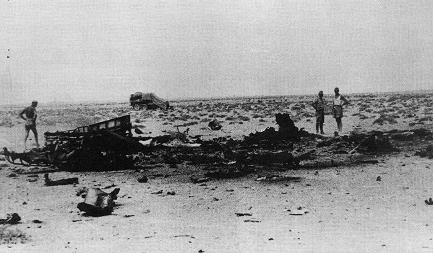 On September 30, his cockpit began filling up with smoke. Unable to return to base, he bailed out and got hit by his plane's vertical stabilizer.
To the horror of his watching comrades, he hit the ground some 4.3 miles south of Sidi Abdel Rahman – without ever deploying his parachute. His death so traumatized his unit that they were put on furlough for almost a month.
Marseille, who downed 158 planes (albeit in contention) with his Messerschmitt Bf 109, became its 159th victim.