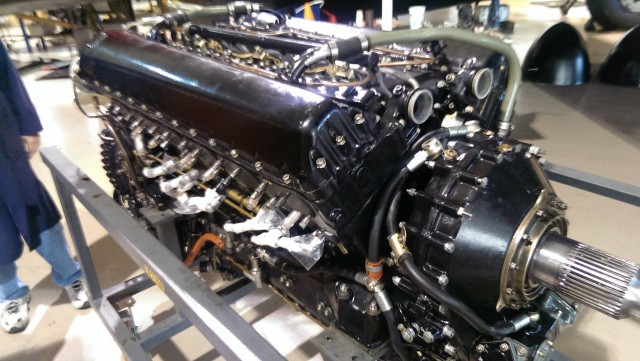 Two functioning Canadian bombers including the Hamilton Lancaster spent six weeks over the summer on a tour of the UK.
During the tour, one of the Lancaster's four engines broke down and was replaced with a borrowed UK engine so that it could complete its tour.
Currently, the borrowed engine is on its way back to the UK, while its own original engine remains in the UK to be repaired.
The Lancaster bomber, also known as "Vera," had a British Rolls-Royce Merlin engine added when one of its own stopped working. The only way it could continue and fly back home to Canada was if its broken engine was replaced. Its own engine needed heavy repairs and therefore the bomber returned to Canada with the borrowed engine at the end of the summer.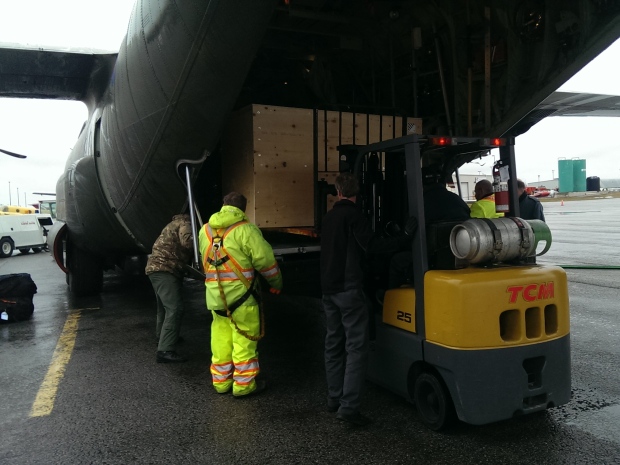 Now the engine it borrowed has been extracted from the Lancaster, crated and loaded onto a C-130 Hercules from the UK's Royal Air Force. It is expected to be back in the UK by Thursday this week.
The bomber and one other plane were taken on a popular historic six week tour around the UK during the summer to participate in numerous British air shows. The trip was particularly poignant given the 70th anniversary of World War II.
The Canadian Warplane Heritage Museum is now home to the bomber. The museum said it was grateful to be able to borrow the engine. They are now anticipating the return of the repaired engine from the UK, however it is still extensive repairing that needs to be done. The latest estimates suggest that it will be ready to be taken back to Canada in April next year, the CBC Hamilton reports.
The costs of the repair have amounted to more than $150,000, but support from contributors and war-era aircraft enthusiasts both in Canada and the UK have contributed to the repair costs. The Canadian Warplane Heritage Museum has redesigned its website so that a donation section specifically for the plane repairs could be accepted in both Canadian dollars and British pounds.
During World War Two, around 230 Lancasters were in service with the RAF 44 Squadron the first to fly the aircraft. It was able to carry a large bomb load and was the only plane that could carry the British 12000 and 22000 pound bombs. It became particularly important at the bombings of Ruhr Dams in 1943 and sinking the German warship, the Tirpitz.
Image Source: Facebook