Most interesting view on 3 iconic WWII Workhorses in one photo. The Harley Davidson Liberator WL 750 cc, the Douglas C-47 Dakota and the Jeep, featuring as sworn "Brothers in Arms" on an airstrip somewhere in Southern Holland , Belgium or Luxembourg in 1944/45.
All three of them came by the masses to Europe for the war effort, many of the Jeeps and almost all Harley's were to stay here, sold or given to the European Armies, Police, surplus dumps and in many cases, simply scrapped as junk.
PS. I have been requested by War History Online magazine to join their team: They wrote me: "On the basis of the positivity coming off the back of your book and our review we had a chat amongst ourselves and we'd be really happy to support you and your adventures by offering you space for a blog should you want to use it". (From Mark Barnes, WHO) I am honored and have gratefully accepted their offer, so as from here, I will publish my posts both on my Dakota Hunter FB page and on War History Online.
My website www.dc3-dakotahunter.com will be operational as from Wednesday 4 March 2015 by 4.00 PM CET.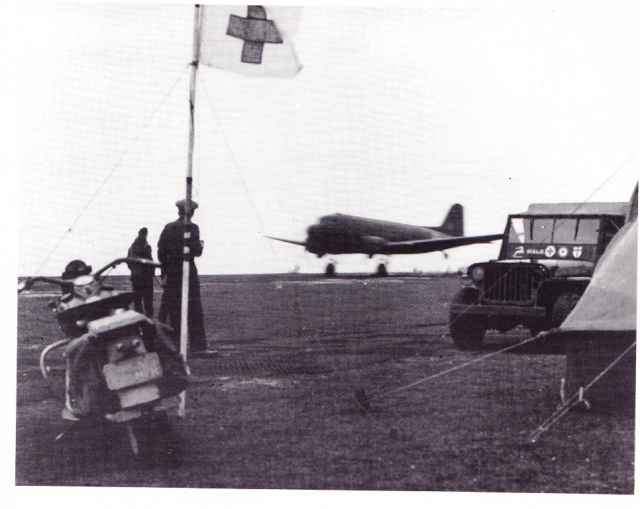 During WWII, some 90.000 Harley's WLA & WLC (Canada) have been produced, with sufficient spare parts for another 30.000 to be assembled! They mostly ended in the overseas war theaters of Europe and the Pacific and were abandoned at the end of the war, in most cases in huge dumps.
On the photo, you see such site where the old workhorses were sometimes piled up to 45 feet! The Dutch and Belgian government. deprived of all vehicles, gratefully took them for mobilizing their police and armed forces. Thousands of them were bought by surplus traders and came later back in the market as cheap & cool scoots.
I bought my first Harley Flathead in 1965 and that one must have come from such Surplus stock, Allegedly, you could buy in Antwerp for DFL 800,-/ US 250,= a WLA 750 cc in the original Army crate, zero miles! True or not, Harley was in the 1950-60's a cool & cheap bike for a student like me, I love the ride ever since. I traveled all over Europe and later on my FXST over USA and Canada, you might say "till death us do part".
Fascinating photo of a C-47 performing a pick up of the legendary glider WACO CG-4A, while visual check and radio contact with pilots is executed from a Jeep packed with radio equipment. The Jeep was built both by Willys as the MB (360.000 between 1941-45) and by Ford as the GPW (277.000 pieces) and yes, Bantam as the "ínventor" and "loser" of the design rights.
Also, the Jeep's massive production numbers went mostly overseas, never to come back again to USA and catering the post war needs for cheap and simple transport with Armies, construction operators, taxis, etc. and the Oil Company Shell, that took over from the US forces many Jeeps (and even Catalina PBY-5A's ) for the transport of their employees in Indonesia, frantically working on a restart of the oil production.
As a young boy, I lived since 1950 in the deep Jungle of Borneo and my dad (Shell expat) drove an ex US Army Jeep for all the years that we lived there. Dakota and Catalina flew us around over the island & archipelago. Live was not so bad out there in The Pacific for a young "Free Willy" boy.
With all three WWII workhorses, I have a life long relationship that turned into a passion. While the Harley Liberator and Jeep are still present in Holland in fairly large numbers, the Dakota disappeared in the mists of legends. Some 10,000 were built in USA in WWII: from what was left in Sept.1945, they were much wanted by the new world and flew out to all directions.
Since 1990, I went in search of that DC-3 all over the globe and wrote a book about my 20+ expeditions.
For a review of my book see:
https://www.warhistoryonline.com/reviews/review-dakota-hunter-mark-barnes.html
Hans Wiesman / The Dakota Hunter.
http://www.dc3-dakotahunter.com/
https://www.facebook.com/thedakotahunter