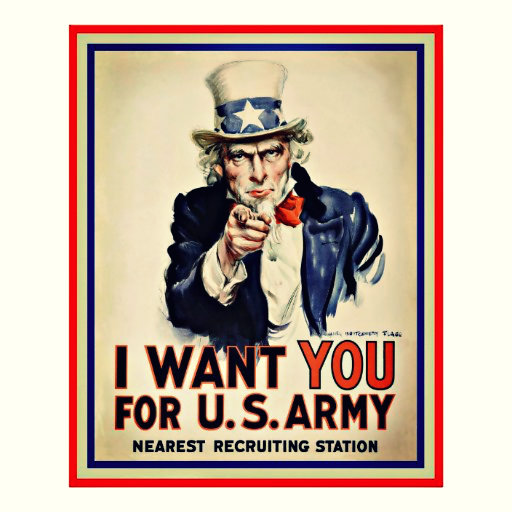 Catigny Park's First Division Museum invites the public on the debut of its Great War propaganda exhibit dubbed "WE NEED YOU! Propaganda of the Great War" this coming May 17.
The "WE NEED YOU! Propaganda of the Great War" presentation is open from the said date which is a Saturday up to November 2 this year. Admission is free to the public with parking.
The "WE NEED YOU!" exhibit features propaganda used during the First World War. It can be remembered that United States printed some 20 million posters during the said war – the number more than any of the other countries involved combined. Posters were the main means in which the government and other patriotic organizations conveyed their messages to the public. It was also their main way of advertising war efforts.
Posters during the Great War – some of which are highlighted in the "WE NEED YOU!" exhibit – effectively delivered the information to the masses and in a creative way. The Great War posters were also able to bring out feelings of sympathy, patriotism and even outrage from the public who saw them.
According to Teri Bianchi, First Division Museum's exhibits manager, to PR Newswire, propaganda posters during the Great War was an excellent method in bringing out the war's impact,most specifically, at the home front. The posters printed by the country during the First World War show that the whole nation was being called upon to give support and serve in the war effort by any means.
The "WE NEED YOU!" exhibit concurs with the centenary [100 years] of WWI's outbreak which was on August way back in 1914. The exhibit took its name from the "WE NEED YOU!" poster which was the most iconic among the Great War posters and was made by celebrated artist James Montgomery Flagg. The US government printed over 4 million copies of Flagg's Uncle Sam "We Need You!" poster.
The "WE NEED YOU!" full exhibit highlights about 40 selected Great War artworks and artifacts.