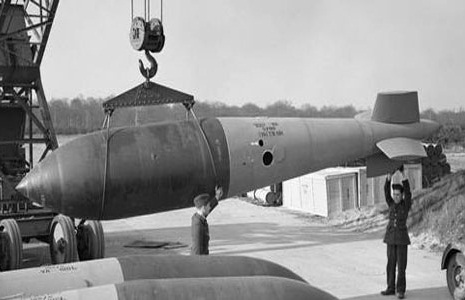 The search is on for the Grand Slam testing site, the bomb created by well known inventor Barnes Wallis during WWII known to be an earthquake-causing device, in Hampshire.
WWII scene – A Lancaster bomb flying over the terrains of Hampshire released one Grand Slam bomb over the location. The explosion which resulted from the dropping of the Grand Slam bomb was massive: it caused the earth for miles around it and created a huge crater over 70 feet in depth and 130 feet in width. Recently, there has been a move to unearth the remains of the Ashley Walk bombing range in New Forest, with experts employing fresh techniques to do so; this said bombing rang was the same location where the Grand Slam bomb was dropped in 1945.
The excavation campaign is done with the hope of solving the mystery surrounding the reports that smaller bombs were buried within the range when WWII ended. The Ashley Walk bombing range occupied a site that was 5,000 acres wide located between Eyeworth Wood and the B3078 Bramshaw to Godshill Road.
The Grand Slam bombs' inventor, Barnes Wallis, was present when the bomb, his latest invention, was tested on the range. One Grand Slam bomb weighed at 22,000 pounds and was constructed to go underground before exploding, thus, wrecking the foundations of the target. A day after it was tested, a Grand Slam bomb was used to blow up a viaduct which bore the main railway track from northern Germany to the Ruhr.
These earthquake devices were also disposed against an array of other targets within Nazi-occupied Europe including coastal gun batteries, submarine pens and a number of bridges. Dummy targets built at Ashley Walk for the Grand Slam bomb tests included a massive concrete edifice called the Sub Pen so-named because of its semblance to German U-boat facilities. After WWII ended, it was buried and stayed mainly secluded from view for over 7 decades.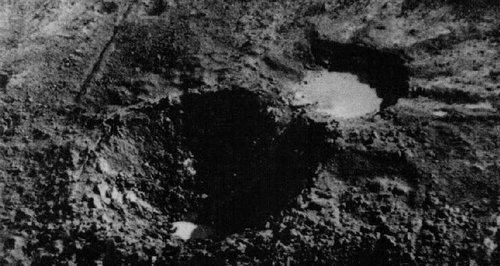 Archaeologists, headed by the National Park Authority (NPA), use radars that penetrate deep underground as well as electrical imaging to locate these buried Ashley Walk remains.
"They plan to discover what remains of the 'Sub Pen', confirm whether the chambers inside still exist and whether the structure needs future conservation. Their non-intrusive methods could also shed light on rumors of buried bombs or airplane parts inside the structure. Some of the techniques will be familiar to Time Team viewers," a spokesman for the NPA related.
This groundbreaking effort is part of the project, New Forest Remembers World War II, funded by the Heritage Lottery.