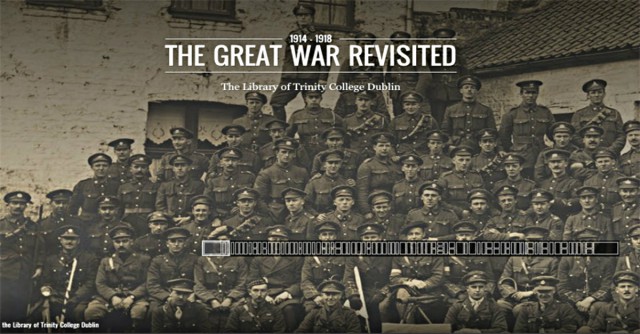 Google and Trinity College Dublin, in a collaborative project, launched the "Great War Revisited", an exhibit of previously unpublished and rare WWI memorabilia found in the educational institution's library.
The "Great War Revisited", launched online at the Google Cultural Institute, is not a first for Google. The company has already partnered with over 800 archives, art galleries and museums worldwide to bring vital cultural materials to a new medium – the internet – and make them easily available to a greater audience.
The "Great War Revisited" exhibit features 60 WWI keepsakes coming from the college's rare books and manuscripts collections. The "Great War Revisited" items exhibited online include WWI recruiting posters, letters, diaries kept by WWI soldiers, pictures and videos as well as Great War pamphlets and artworks.
Irish World War One recruiting posters, photos of the Allied campaign in Iraq and Turkey during the Great War that are previously unpublished as well as diaries and letters written by Irish soldiers as they fought in France, Iraq and Palestine during the said conflict are among the highlights of the "Great War Revisited" exhibit.
"The Library of Trinity College Dublin is delighted to be partnering with Google Cultural Institute on the Great War Revisited online exhibition. Showcasing the richness of First World War material held in the Library, the online exhibition forms part of the Library's commitment to opening up its historic collections for global online access," Helen Shenton, archivist and librarian at the Trinity College Dublin, commented.
To view the "Great War Revisited" online exhibit, click the link below:
https://www.google.com/culturalinstitute/collection/trinity-college-dublin-library