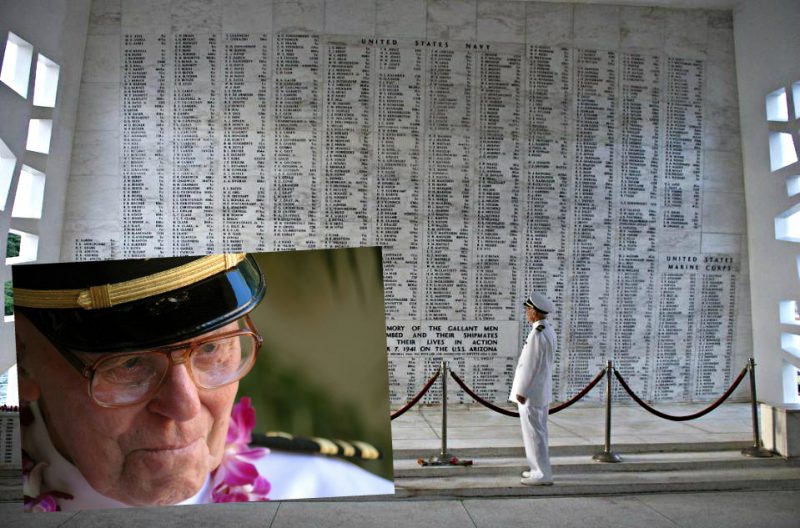 Yuba City, California – Battleship USS Arizona's oldest living crew member and is tallied to be the last surviving officer of the naval ship which lost about 1,177 men during the Pearl Harbor attacks in the Second World War – Joseph Langdell – passed away Wednesday, February 4, almost four months after he celebrated his 100th birthday.
According to his son, Ted Langdell, the elder Langdell died in the nursing home where he had been residing in Yuba City.
Born on October. 12, 1914, Joseph Langdell was an ensign on an assignment the day the Pearl Harbor was attacked. Being on duty meant he had to sleep on the military base which was adjacent to the naval ship in Honolulu. Away from the ship, his life was fortunately saved that fateful day.
WWII veteran Joseph Langdell described as feeling utterly helpless when he watched the Japs attack Pearl Harbor that day. He added that had he been on board, he would have been in the No.  2 [gun] turret, the one that blew up during the assault. It would have cost him his life. He attributed everything to luck saying he was just lucky he had to be away on an assignment the day the Pearl Harbor invasion happened.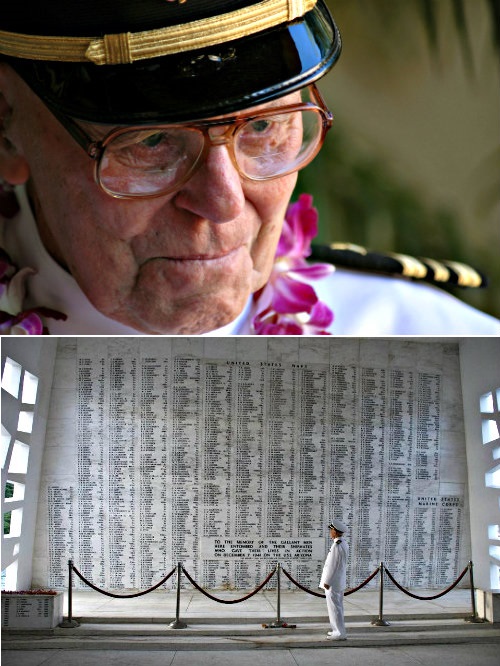 After the attack, Joseph Langdell spent many of his hours and days attempting to rescue his shipmates from the burning waters. He also led his surviving comrades in removing their dead comrades' remains from the partially sunk battleship all the while preparing for incoming assaults from the enemy.
Joseph Langdell went on to spent four more years in service in the Navy before he left and worked as an auctioneer and a representative for a furniture manufacturer. In the end, he was able to put up his own furniture store in Yuba.
According to his son, Ted, Joseph Langdell did not talk about his wartime experiences especially about the Pearl Harbor while he and his siblings were growing up. It was only during his return trip to the site in 1976 – the first time he did so after WWII – that he began opening up. That time, Joseph Langdell's older son was in the Navy. From then on, the WWII veteran became active in meeting other Pearl Harbor survivors and had always taken pride wearing his USS Arizona hat.
In accordance to his wishes, the ashes of Joseph Langdell will be placed aboard the USS Arizona Memorial in Hawaii. This will take place most likely on December 7 this year.
As to date, there are now only eight remaining survivors of the Pearl Harbor attack according to the reunion association.
Goodbye and we salute you, Retired Navy Lt. Cmdr. Joseph Langdell!