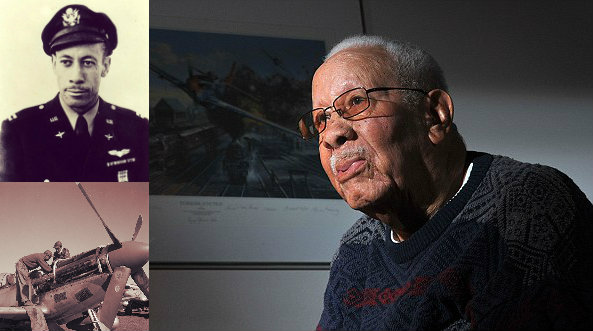 Lowell Steward, one of the last few surviving members of the "Tuskegee Airmen", passed away Wednesday, December 17, in California. He was 95.
The WWII vet died due to natural causes at a Ventura hospital, his son, Lowell Jr., said.
Lowell Steward was already a business degree graduate from Santa Barbara College when he joined the Army Corps in 1941. He, then, went on to train at the Tuskegee Army Airfield which was located in Alabama.
After his training, he was sent off to Italy with the famed all-black unit's 100th Fighter Squadron. Lowell Steward went on to finish ninety-six missions from the Capodechino Air Base in Naples. He did these assignments while flying P-39 Airacobras as well as P-40 Warhawks.
Lowell Steward was later moved to Ramitelli in Italy where he went on to complete another ninety-six escort duties and strafing campaigns while aboard P-51 Mustangs.
The Tuskegee Airmen, America's first unit composed of all black pilots, was, in general, faced with an unrivaled level of scrutiny under the racial segregation policy. According to the WWII vet, it was because of this that they held themselves to a higher standard.
According to his son, Lowell Jr., Lowell Steward summed up his Tuskegee Airmen pilot days with saying that the whole unit had to do better as they were looked upon harder compared to the other units. As some people waited for them to fail, the odds were against them.
At the end of WWII, Lowell Steward was given the Distinguished Flying Cross.
He was discharged in 1946 and went on to move in Los Angeles. However, when the Tuskegee Airmen pilot tried to buy a house, his skin color became a problem for him. Banks repeatedly turned down his loan applications just because he was black.
Because of the experience, Lowell Steward went to a real estate school so he could figure out how to finance the building of his own home.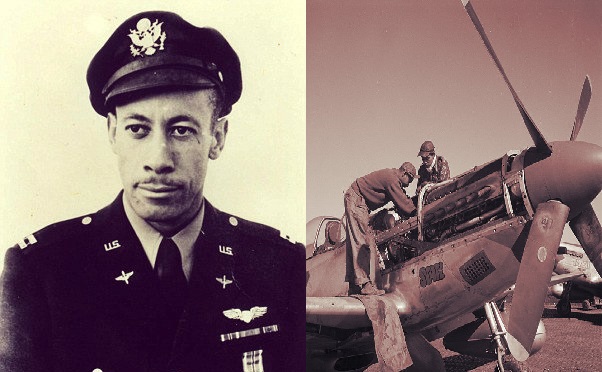 Lowell Steward went on to become one of LA's first black real estate agents. As a matter of fact, he worked as one, building up his name in the said industry, for the next forty years.
He also went on to lend a helping hand in starting and organizing the Tuskegee Airmen, Inc's Los Angeles chapter and eventually, served as its president for some time. The organization was committed to keeping the legacy of the WWII black pilots alive. He was also able to fund a scholar foundation carrying the name of the group of WWII airmen he once belonged to.
When former US President George W. Bush presented the members of the Tuskegee Airmen with the Congressional Gold Medal way back in 2007, Lowell Steward was among the pilots present to accept the accolade.
This coming Monday, December 22, at ten in the morning, his family will hold a memorial service for Lowell Steward at the Angelus Funeral Home in LA.
Goodbye, Tuskegee Airmen pilot Lowell Steward!