The last crew member that boarded Enola Gay and responsible for dropping an atomic bomb on Hiroshima, navigator Theodore Van Kirk, passed away July 28, Monday. He was 93
According to his son Tom Van Kirk, Theodore Van Kirk died out of natural causes in the Georgia retirement home which he had been a resident for some time.
Tom further went on that though his father is seen as a war hero, to them he was more than that. They knew him as a great father who remained active even until the end of his life.
Theodore Van Kirk was the navigator of the B-29 Superfortress warplane, Enola Gay, which dropped the atomic bomb dubbed as Little Boy over the Japanese city of Hiroshima on the 6th of August, 1945 resulting in an estimated death toll of 140,000. Little Boy was the world's first atomic bomb.
Theodore Van Kirk was 24 years old at that time. Later on, in an interview with a news portal in 2005, Theodore Van Kirk admitted that atomic bombs and wars do not solve and settle anything, basing on his experience. He then added that he would like to see weapons abolished. However, he believed that the raid cut the war off and saved many lives. If it didn't occur, he said, Japan wouldn't have surrendered and the bloody battles would have gone on well into 1946.
Theodore Van Kirk only stayed until a year after WWII in service. He exited the US Army with the rank of a major and two military decorations — a Silver Star and the US DFC.
Theodore Van Kirk pursued his college education. He went to Bucknell University in Lewisburg to get his bachelors in chemical engineering. Theodore Van Kirk, then, went on to work with DuPont until his retirement in 1985.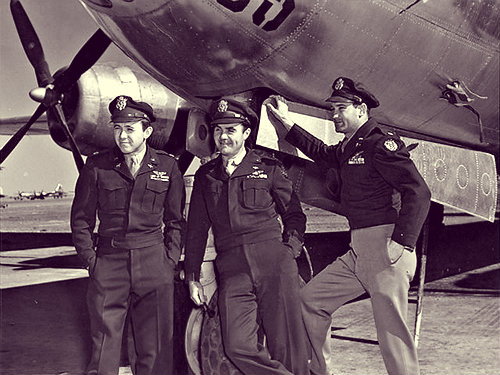 Just like many of the WWII veterans, Theodore Van Kirk was not fond of recalling and sharing his war days. Tom Van Kirk recounted that he never knew his father was in the war until he was 10 years old. By that time, he had read several of the news clippings about his father in his grandmother's attic.
Nevertheless, Theodore Van Kirk gave lectures and did interviews in the latter part of his life. He did not do it to glorify the war, though, but to educate.
Furthermore, author Suzanne Dietz chronicled the military career of Theodore Van Kirk in her book My True Course published in 2012.
A funeral service for Theodore Van Kirk is scheduled in August 5. It will be held in his hometown – Northumberland, Pennsylvania. He, then, will have a private burial.
His wife, Mary Jane, has also passed away in 1975. Theodore Van Kirk is survived by his sons and daughters, Thomas, Larry, Joanne and Vicki, along with seven grandchildren and two great-grandchildren.
Goodbye, Enola Gay navigator Theodore Van Kirk!