Haunting images take you back to Normandy 1944, combining historical photographs with their modern-day settings.
You can follow Adam Surreys work on Facebook: Ghosts of Time
Going inland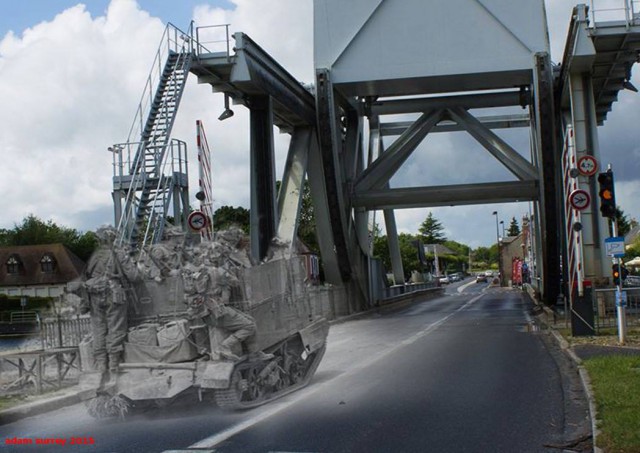 Bren Gun Carriers arrive from Sword Beach, relieving the airborne troops at Pegasus Bridge 1944 – 2015
Village centre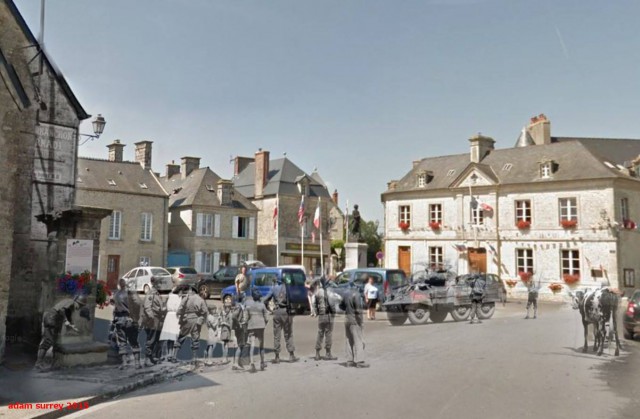 US troops and villagers and the water pump in St Marie du Mont June 1944 – 2015
Widow of time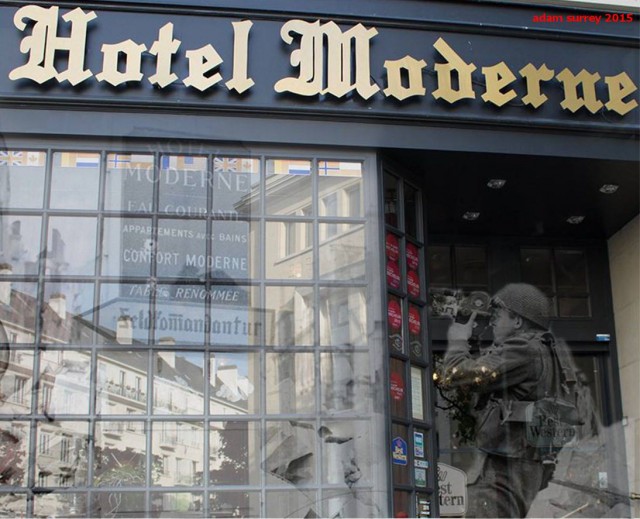 A British Army photographer films the ruins of the Hotel Moderne in Caen, 1944 – 2015
Engineering miracle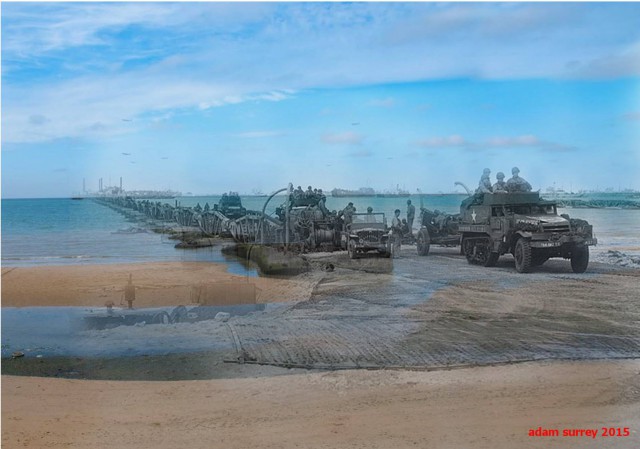 US Army vehicles come ashore on one of the floating causeways of the Mulberry artificial harbour off Omaha Beach, Normandy, 16 Jun 1944 – 2015
Taking back Caen
A truck pulling a 3.7 inch anti-aircraft gun moves along the Quai de Julliet in Caen. In the distance can be seen the Abbaye des Hommes. 1944 – 2015
Keeping it sorted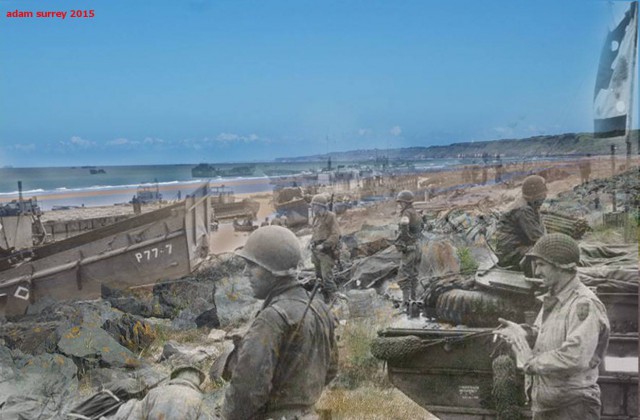 US beach HQ, Omaha beach 1944 – 2015
Into Vieux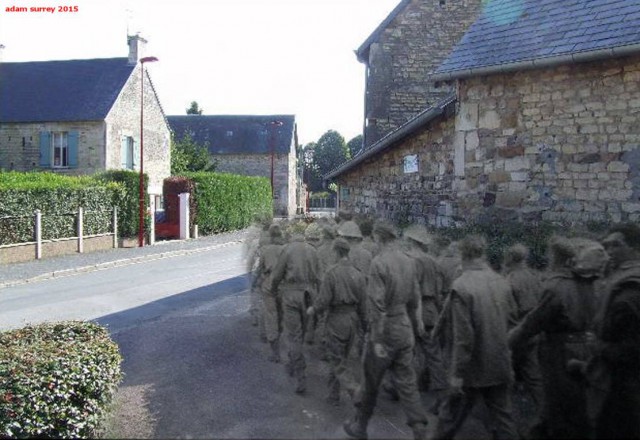 British troops captured at Villiers Bocage are marched through the village of Vieux,France . June 1944 – 2015
Rots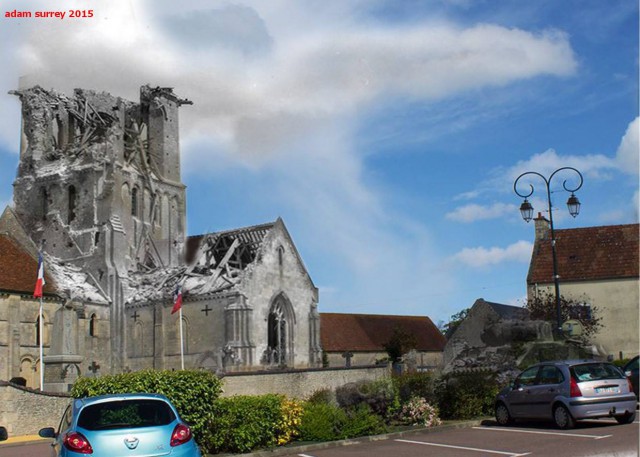 Disabled M4 Sherman tank(Canadian) and a litter Jeep near the heavily damaged Église Saint-Ouen in Rots, France (near Caen), Jun 11, 1944 – 2015
On home ground
The Regiment de la Chaudiere in front of Canada House speaking with French civilians June 1944 – 2015
Here comes the priest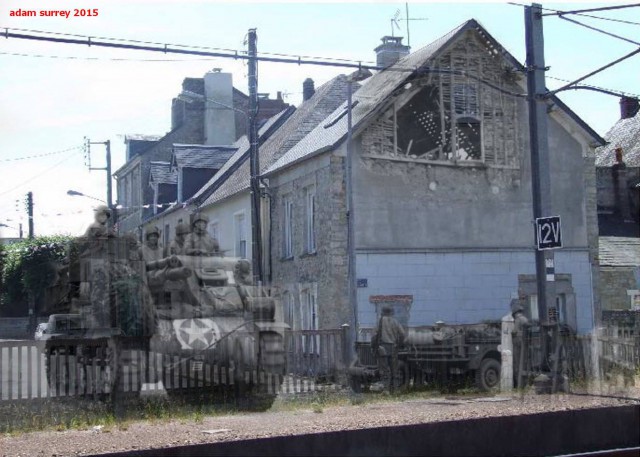 M7 Priest with the 14th Armoured Field Artillery Battalion of the 2nd Armoured division crosses the former railway crossing Rue Holgate,Carentan. 10 June 1944 – 2015
Epicerie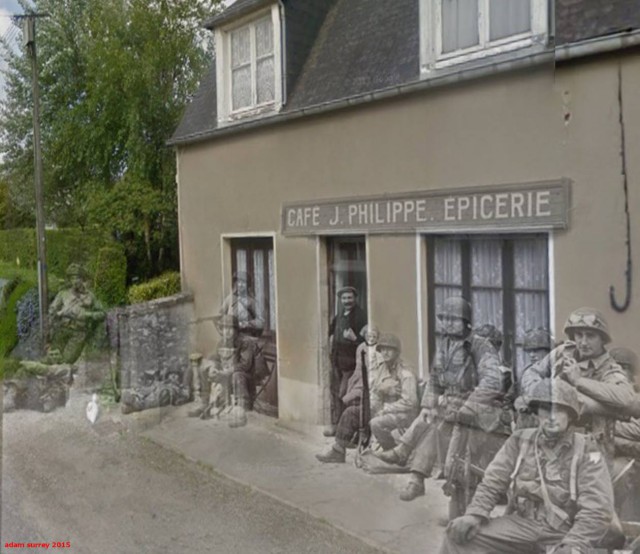 GI's of the 4th Infantry Division "Ivy Division", resting for few moments outside a cafe in Baudienville, The village lies just under 2,5 Km NE of Sainte-Mère-Église, Normandy, France. June 1944 – 2015.