New authentic soundtracks and effects for maps including special player content created by tanker-musicians Sabaton and Akira Yamaoka.
August 16, 2017 — World of Tanks is happy to unveil the set list on new in-game music that will soon be taking the stage as well as celebrate the musical talents of its very own community. The heavy-metal band Sabaton and veteran musician Akira Yamaoka, known to be avid tankers, have brought a special vehicle into the game and created an epic music score, respectively.
The World of Tanks Audio Team is constantly improving in-game sounds and music to give players the most authentic and immersive experience possible. The next big step in this mission will be an original soundtrack and sound effects for each map, provided by the team and in collaboration with musicians from around the world.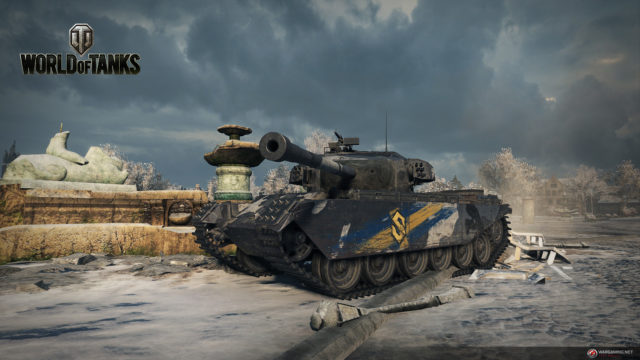 "Music is an important part of the gaming experience and these new soundtracks will inject a burst of life to World of Tanks," said Maxim Chuvalov, World of Tanks Marketing Director. "Working closely with talented musicians like Sabaton and Akira Yamaoka was an awesome experience for us. Yamaoka-san's track will be added to the OST as a gift to the World of Tanks community and fans will be able to check it out soon. Together with Sabaton, who are keen World of Tanks players, we're releasing a new, awesome music video, which will drop today. There's no doubt that a lot of talented people make up our community and we love inspiring them."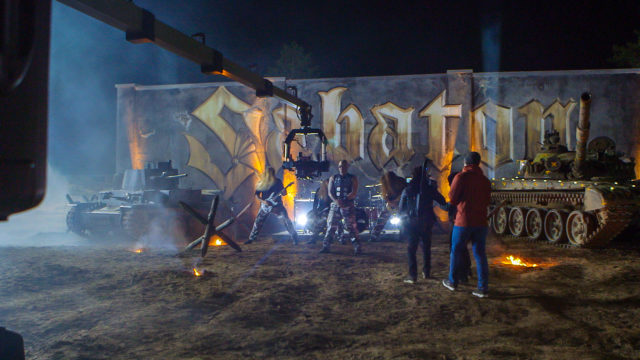 "We are just as thrilled as Wargaming to release a World of Tanks-style music video for one of our most famous songs—Primo Victoria," said Pär Sundström, bass player of Sabaton. "The shooting took place at Arsenalen Tank Museum in Sweden, and not far from Minsk. It was a true experience for us to ride real tanks and even crash one through a wall. Being involved in the creation of the music video and in-game content for the game is an honor for us. We put our heart and soul into it and are excited to present the results of our collaboration to the global community of tankers that we're a part of."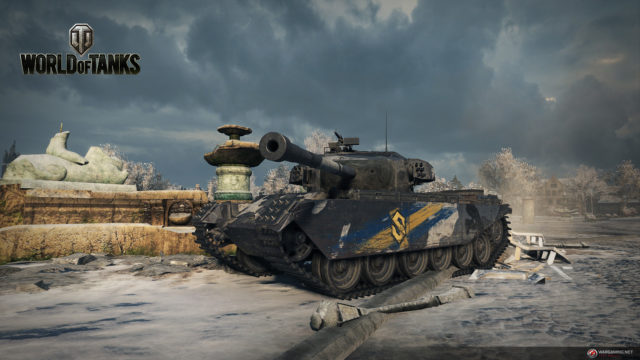 Today, the game is releasing a World of Tanks drive-style music video created in cooperation with Sabaton. Directed by famous German music video and commercial director Zoran Bihac, the video features the famous Sabaton song "Primo Victoria" and brings out heavy metal and the emotions felt in the heat of battle to create a new genre—Tank Metal.
Fans can expect more Tank Metal coming to World of Tanks. On August 17, the first ever music-inspired tank, the Strv 81 Primo Victoria, will be available in-game with some rocking camo and unique features like a Sabaton crew with a captain's VO.
If all that isn't enough to strike a chord, Wargaming will be bringing Sabaton and Akira Yamaoka to Gamescom 2017. The guys will be hitting the Wargaming booth, with Sabaton treating fans to a live performance and making this year's event something you don't want to miss out on.
http://www.youtube.com/watch?v=zgP19Ok8lBI
About World of Tanks
World of Tanks is a team-based massively multiplayer online action game dedicated to armored warfare of the mid-20th century. Throw yourself into the epic tank battles of World War II with other steel cowboys all over the world. Your arsenal includes over 500 armored vehicles from the United States, Germany, the Soviet Union, France, Great Britain, Japan, China, Sweden and Czechoslovakia carefully detailed with historical accuracy.

About Wargaming
Wargaming is an award-winning online game developer and publisher and one of the leaders in the free-to-play MMO market. Founded as a privately held company in 1998, Wargaming has shipped over 15 titles. Currently, Wargaming is focused on its team-based MMO war series dedicated to the mid-20th century warfare that includes the armored World of Tanks, the flight combat World of Warplanes, and the naval World of Warships. The three intertwined titles form a common gaming universe integrated within the portal wargaming.net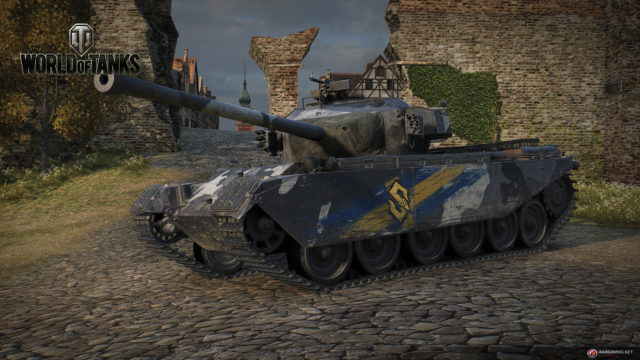 As part of its multiplatform line-up, the company has introduced World of Tanks on Xbox and World of Tanks Blitz on mobile platforms, Windows 10 PCs and Mac OS X. Launched in 2014 and 2015, World of Tanks on Xbox introduced epic tank-on-tank battles to console gamers and offers the first cross-platform gaming experience between Xbox 360 and Xbox One. In 2016, Wargaming released World of Tanks for PlayStation®4, continuing its console campaign.
Official website: wargaming.com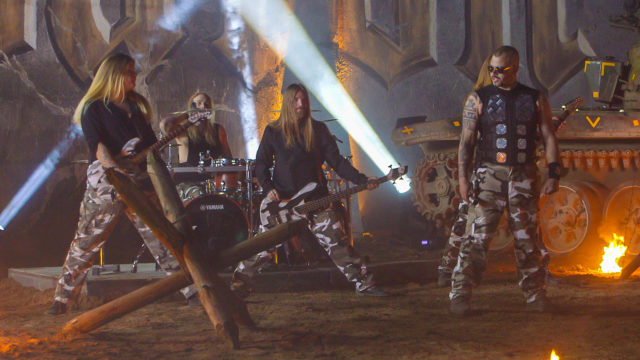 About Sabaton
Sabaton is a Gold and Platinum awarded Swedish heavy metal band from Falun. The band's main lyrical themes are based on war and historical battles, and its name is a reference to a Sabaton, knight's foot armor.
The armor and battle theme is heard in the albums Primo Victoria, The Art of War, Attero Dominatus, Coat of Arms, Carolus Rex, Heroes, and The Last Stand, in which all of the songs contain these motifs, except final tracks which are tribute songs to influential heavy metal bands. Lyrical content drawn from World War I, World War II and other historical conflicts is prevalent and lyrics often recite stories of heroic deeds by men and armies. The band's latest album, The Last Stand, has received multiple awards and reached top 10 worldwide when released in 2016.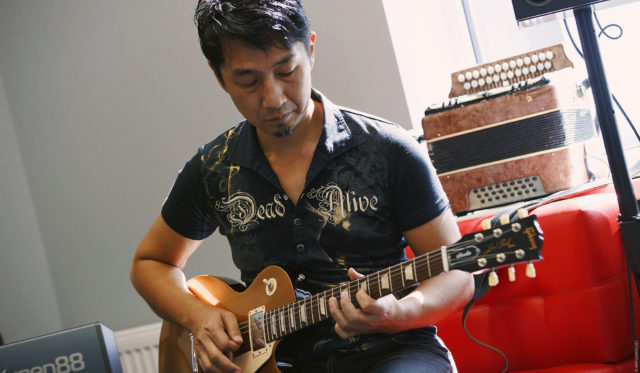 About Akira Yamaoka
Akira Yamaoka, born February 6, 1968 in Niigata, Japan, is a musician and video game composer, having scored dozens of titles released by Konami. Yamaoka attended Tokyo Art College, where he studied product design and interior design. He joined Konami on September 21, 1993, after previously being a freelance music composer. When Konami began searching for a musician to compose Silent Hill's score, Yamaoka volunteered because he thought he was the only one capable of making the soundtrack. Currently, he is the sound director at Grasshopper Manufacture.
Media Contacts:
For press inquiries, please reach us at press@wargaming.net