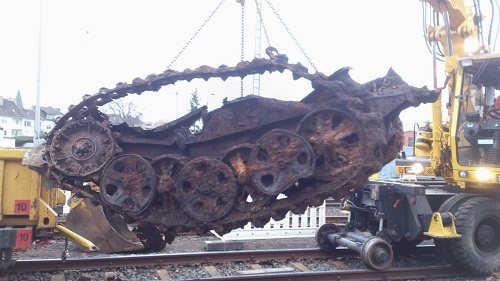 Another WWII relic is added to the countless others which seemed to litter through Germany's landscape. This time, a SDKFZ-10 was dug up in a construction site at Euskirchen Train Station.
Authorities from Aachen were called in by the Emergency Control Center of the German railway company Deutsche Bahn AG after a WWII vehicle was found – a SDKFZ-10 – at the Euskirchen Station Monday, February 10 at 1 PM.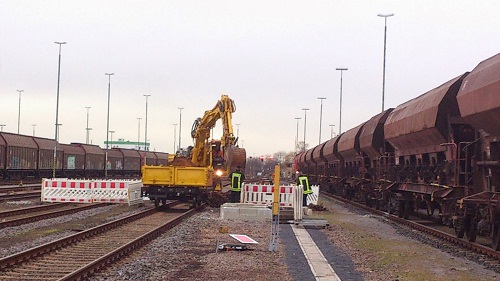 Construction was being carried out on the site when the said WWII machine was found. When part of the remains of the SDKFZ-10 became visible to the workers, the work was halted and the emergency control center of the German railway company was informed. They initially believed the buried WWII vehicle was a "Borgward IV", a remote-controlled heavy explosive carrier used by the Germans in WWII, thus, the police were called to cordon the area in case explosives were found.
In cooperation with police officers from the Euskirchen district, federal police authorities from Aachen were able to control the operation inside and outside Euskirchen railway station until the vehicle was fully excavated.
A bomb disposal team was then consulted and arrived a few hours later to supervise the digging up of the believed Panzer. By 4 PM, a SDKFZ-10 emerged – a German military vehicle commonly used during the Second World War – and fortunately was not the initially believed Borgward IV. Only the lower part of the WWII vehicle remained intact. There were also no explosives found in the site.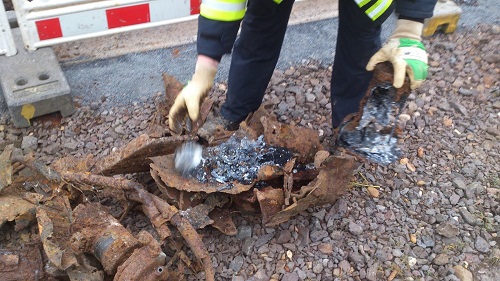 However, old gas masks and remains of an aged phosphorus torch were found along with the SDKFZ-10 shell.