Zurbrueggen, a German furniture store has apologized for unintentionally selling cups – dubbed as 'Hitler Cups' – bearing the images of Hitler and the swastika which is considered a banned symbol in the country. The said chain also ordered the recall of the said product.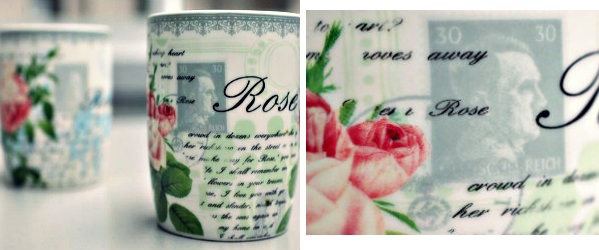 The vintage-looking 'Hitler Cups' looked innocent with their etchings of flowers and an English poem about roses. But upon closer look, a faint black-and-white head of the infamous German dictator along with a swastika stamp can be seen printed along with the mugs flowery accents.
Christian Zurbrueggen, co-owner of the store which is one of the leading homeware chains in the region, expressed remorse upon the unintentional error and pointed out that the selling of the 'Hitler Cups' was an honest mistake in their part. The company's buying agents failed to notice the dreadful faint markings on the mugs when they went on to order the said items at a Chinese trade fair.
Nobody from the company even noticed Hitler and the swastika when they unpacked them and put them on display. It was only after the 'Hitler Cups' had been on display for three or four days that a salesperson saw the discrepancy and reported it.
Mr. Zurbrueggen further commented in the report ran by NBC News that he already talked to the manufacturer so that further distribution of the items dubbed as 'Hitler Cups' will be stopped.
The store has already sold 175 of the 'Hitler Cups' before the problem had been detected. The rest of the mugs Zurbrueggen had in stock were destroyed. The company is also offering a 20-euro gift voucher (equivalent to £16.5 or $28) for the customers who return the 'Hitler Cups' they bought. The deal is quite profitable given that the 'Hitler Cups' were only sold at 1.99 euros per piece (£ 1.65 or $2.70). So far, six 'Hitler Cups' had been returned.
Police authorities are also collecting evidences and working on the case as selling products with swastikas on them are deemed illegal in the country. According to Christoph Mackel of the Bielefeld prosecutor's office that they have to determine whether the selling of the 'Hitler Cups' was a deliberate act.
Meanwhile, in a report run by Neue Westfaelische Zeitung, a German daily publication, the House of History, a contemporary museum in Bonn, is also interested in getting hold of some of the 'Hitler Cups'.