Frank Southern was born in 1918, in the mining community of Dipton in County Durham.   At age 21, he joined the Royal Air Force and gained his wings as a pilot flying Tiger Moths.  He was an excellent pupil and flew his first solo flight after six hours of tuition, so he was justifiably surprised when he was removed from flying and moved to train as a navigator and observer.
When he qualified as a navigator, he was seconded to 272 Squadron, flying on Blenheim bombers.  His first mission was as an escort for a flight of Swordfish aircraft that were destined to attack the battleship Bismarck, which was hidden away in a Norwegian fjord.  Unfortunately, they could not find the battleship as it had already steamed away.
In a strange twist of fate, 52 years later, Frank's daughter Jane, married the son of Kenneth Pattisson, the Swordfish pilot that was actually credited with firing the torpedo that eventually sank the Bismarck.
His next move was to Egypt, and the squadron was equipped with Beaufort fighters.  From Egypt, the squadron flew sorties over North Africa and the Mediterranean as far as Cartagena airfield in Sicily, as well as operational sorties to Malta.
On a mission to an airfield at Benghazi, they ran into heavy flak, and as one engine burst into flames, the plane was forced into a crash landing on the runway.  Frank saved his pilot's life by dragging him out of the burning cockpit, but Frank was captured by the Germans and sent to an Italian POW Camp.
He spent the next two years as a captive of the Italians but when they surrendered he was transferred to a German Stalag.  The camp was freed by the Russian army, and Frank was very nearly shot as they thought he was a German as he had blond hair.  Frank convinced them that he was American, so he was freed.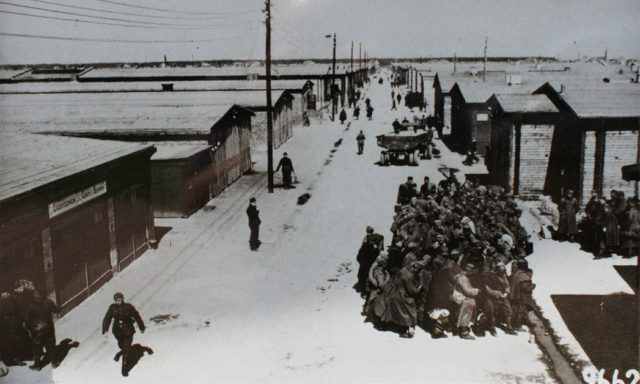 He was released he spent a considerable amount of time recuperating, and he was sent to Summerfield Park, where he learned a trade.  He was trained in metal work and carpentry and became a highly skilled craftsman and cabinet maker.  He had learned the basic of these trades whilst in the Italian POW camp.
Frank married his wife, Thelma, in 1948 and Jane was born six years later.  Frank and his family settled in Poole and Frank started teaching at Lytchett Minster Secondary School where he became very popular with all the pupils.  They remember him as a kind, gentle man who personified generosity and humility, Bournemouth Echo reported.
Frank passed away on the 9th February, from cancer at the Forest Holme Hospice.