Assembly ships were retired bombers that were still flyable. They were painted in unique paint schemes so large groups of bombers could find them in the air and form up their flight formations on a bombing run.
Once the bomb group formed up, the Assembly ships returned to base.
We've searched the web for the best pictures we could find, in color where possible!

The Little Gramper, a B-24D, was the first Lead Assembly Ship of 491st Bombardment Group. She wore one of the brightest and most visible schemes of all the assembly ships. [Via]

B-24H Liberator bomber 'Lil' Cookie', Lead Assembly Ship of 489th Bomber Group, US 845th Bomber Squadron, RAF Halesworth, Suffolk, England, United Kingdom, Apr-Nov 1944 [Via]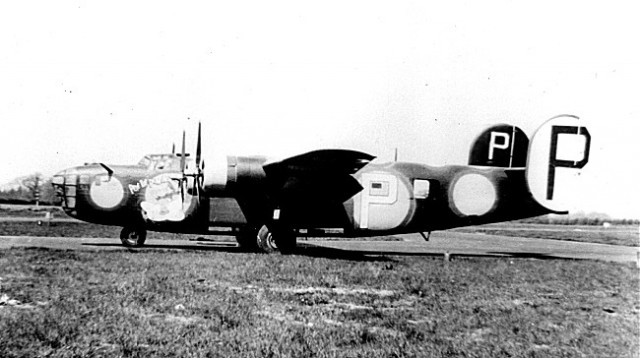 An ex 389th BG and originally 44th BG aircraft. The Group's first Assembly ship, it was salvaged at Rackheath in October 44 following a landing accident with the nose wheel retracted. [Via]
B-17F Flying Fortress aircraft 'Spotted Cow', assembly ship of 384th Bomber Group, 547th Bomber Squadron, based in RAF Grafton Underwood, Northamptonshire, England, UK, 1943. [Via]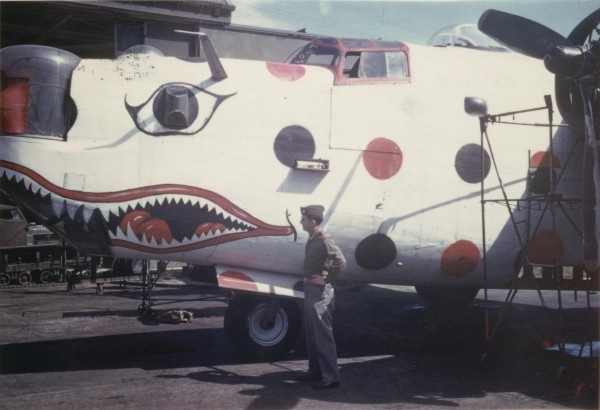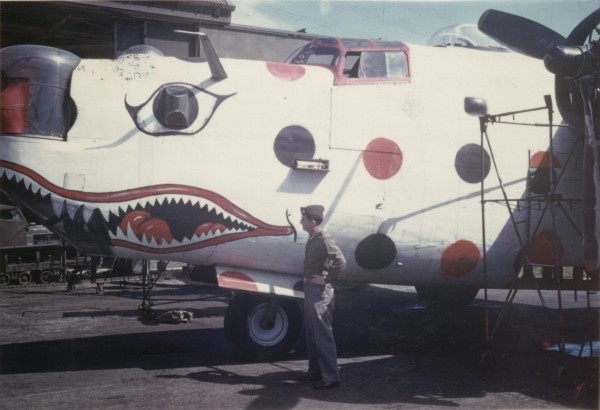 Spotted Ape, Spotted Ass Ape, or Wonder Bread were but a few of the names for the 458th Bomb Group's second assembly ship. [Via]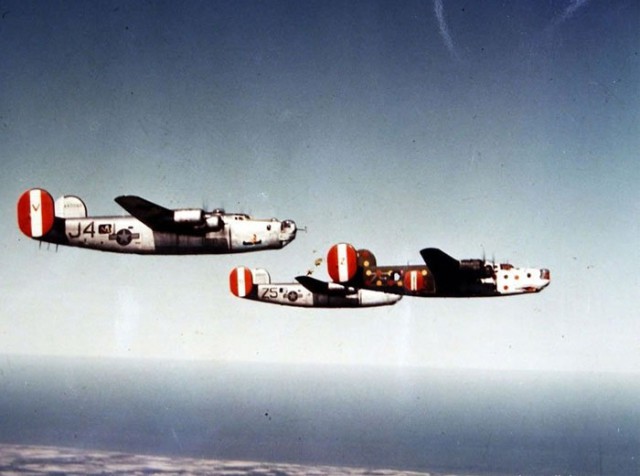 Spotted Ass Ape leads Liberators of the 458th Bombardment Group. [Via]

B-24D Liberator aircraft 'Wham Bam' lead assembly ship of the 453rd Bomber Group, US 735th Bomber Squadron based at RAF Old Buckenham, Norfolk, England, UK, Jan-Apr 1945 [Via]

B-24D Liberator bomber 'Striped Ape', lead assembly ship for the 448th Bomber Group, US 712th Bomber Squadron based at RAF Seething, Norfolk, England, UK, Oct 1944-Feb 1945 [Via]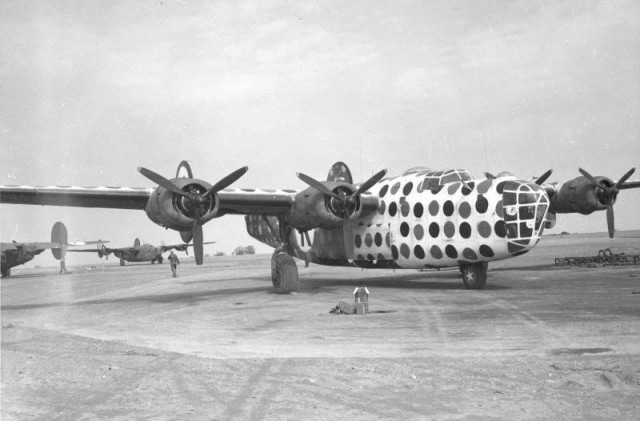 B-24D-30-CO assembly ship First Sergeant, 458th Bomb Group [Via]

A nice colour shot of a worn B-24D (USAAC Serial No. 41-24109) by the name of Silver Streak, the assembly ship for the Liberator crews of the 466th Bombardment Group, based at RAF Attlebridge [Via]

B-24J Liberator bomber 'Tubarao', lead assembly ship of the 491st Bomber Group, US 855th Bomber Squadron based at RAF North Pickenham, Norfolk, England, UK, 1945 [Via]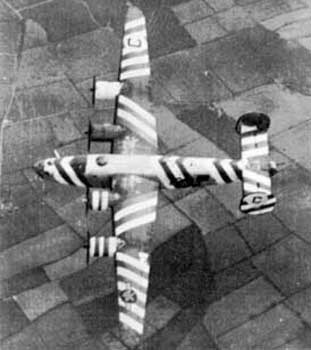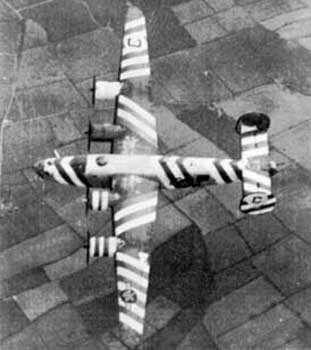 B-24D Liberator Lead Assembly Ship 'Green Dragon' of 389th Bomber Group, US 566th Bomber Squadron, RAF Hethel, Norfolk, England, Feb-Jul 1944 [Via]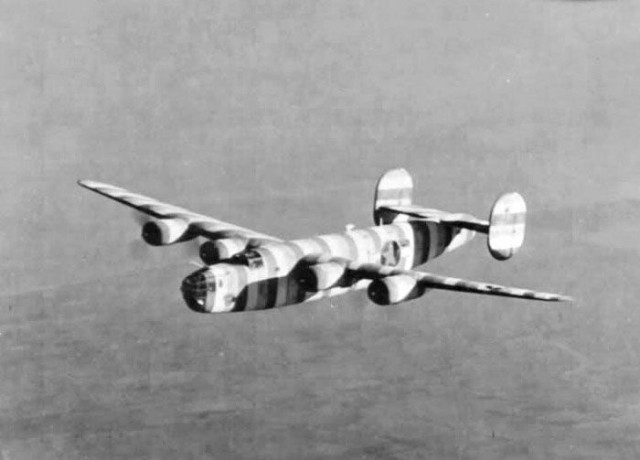 B-24D Barber Bob (USAAC Serial No. 41-23667) was originally called Ball of Fire while in service with the 328th in North Africa. She participated in the famous raids on the Romanian oil refinery facilities at Ploesti. Ball of Fire, AKA Barber Bob, had alternating red, white and pale blue stripes. [Via]

B-24D Liberator aircraft 'Pete the POM Inspector', Lead Assembly Ship of 467th Bomber Group, US 790th Bomber Squadron, RAF Rackheath, Norfolk, England, United Kingdom, Mar-Oct 1944 [Via]

B-24D Liberator 'Lemon Drop', Lead Assembly Ship for 44th Bomb Group, US 68th Squadron, RAF Shipdam, Norfolk, England, United Kingdom [Via]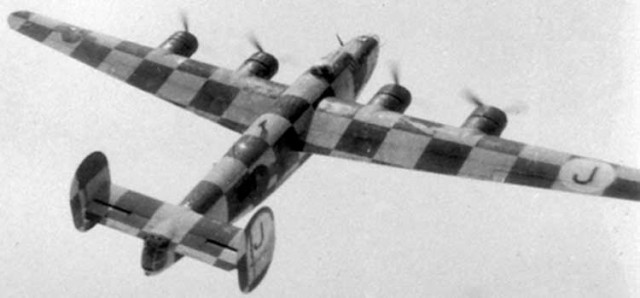 B-24D Liberator aircraft 'Wham Bam' lead assembly ship of the 453rd Bomber Group, US 735th Bomber Squadron based at RAF Old Buckenham, Norfolk, England, UK, Jan-Apr 1945 [Via]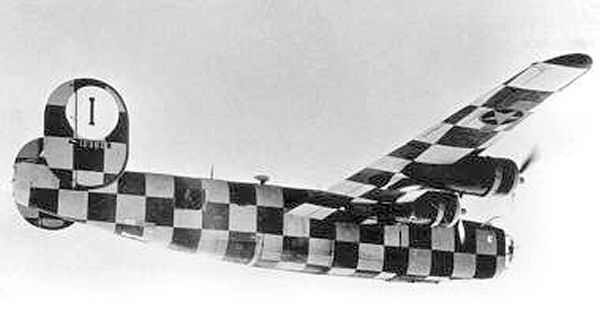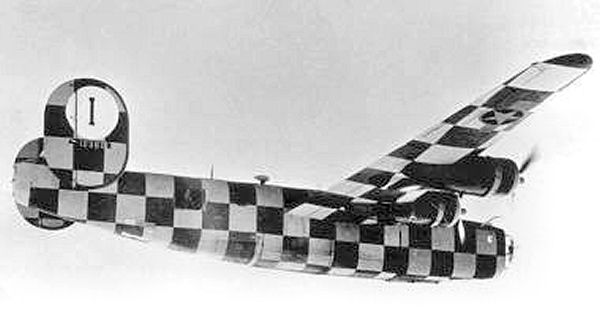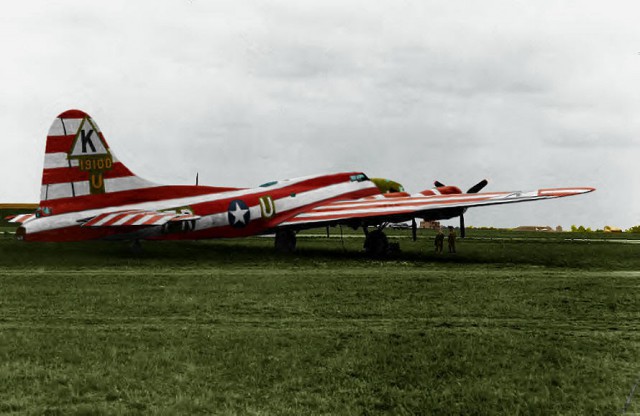 Boeing B-17E formation aircraft of the 379th Bomb Group, 525th Bomb Squadron (FR-U), 8th Air Force, July 24, 1944. Boeing B-17E Flying Fortress (SN 41-9100). [Via]