Chinese citizens that were used as forced labourers by the Japanese during WWII have requested compensation. A court in Beijing has accepted the lawsuit.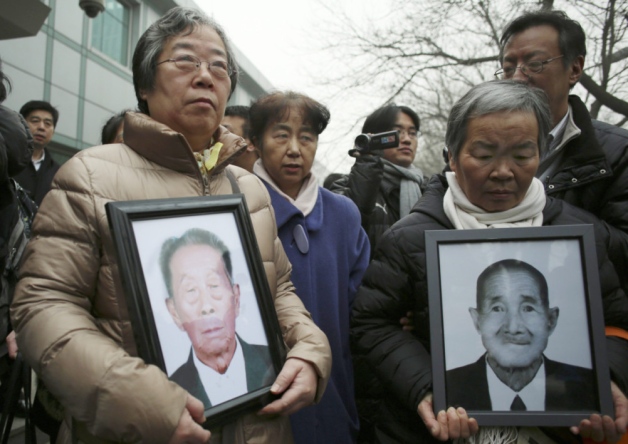 The lawsuit was brought forward by 37 people ranging from academics and lawyers to members of family.
Included in the lawsuit are requests for written apologies to be published in both Japanese and Chinese newspapers and for Mitsubishi Materials and another company to provide compensation.
Zhang Shan, one of the people bringing forth the lawsuit, explained that since they can't get justice in Japan, the victims and their families have decided to sue the Japanese companies in China that caused them harm.
There have been many lawsuits in the past that have been filed within Japan against companies and the government related to the country's aggressive behavior during the 1900's, including that which occurred during the war. Most have been rejected by the courts in Japan.
A representative from Mitsubishi Materials claimed to not be aware of the case details so was not able to comment.
Courts in China are controlled by the Communist Party in charge, and the lawsuit is likely to be awarded to the plaintiffs, but enforcing the decision outside of the country will probably not be possible.
Yoshihide Suga, Chief Cabinet Secretary in Japan, refused to comment because the lawsuit is set between companies and individuals rather than against the government. He did note that he does not believe that the lawsuit is relevant because of a joint declaration between the two countries.
According to the Japanese government, any war issues were resolved when the San Francisco Peace Treaty was signed in 1951 as well as by any bilateral treaties that followed. As well, a joint statement between Japan and China to establish diplomatic ties that was made in 1972 settled any compensation claims brought forth concerning the war.
Japan and China have never reconciled their differences that were caused by Japan's occupation of China prior to and during WWII. This is an issue that still remains today, The Scotsman reports.
Hua Chunying, spokesperson for the Chinese Foreign Ministry, explained that the forced labour that Japan enforced on the Chinese during the war is still an unresolved issue. It is the reasoning behind a possible future clash between the two countries concerning a number of islands in the East China Sea, which are currently uninhabited.
Further deterioration of the ties between China and Japan were brought about when China created its air defence identification zone over the sea, and when Shinzo Abe, Japan's prime minister, visited the Yasukuni Shrine to honor war criminals.