Madison County Historical Society audience members learned on February 16th that at least four other alumni of Richmond High School in addition to the late Frank D. Walker trained as pilots with the ground-breaking World War II Air Force units known as the Tuskegee Airmen.
Walker's son Charles, a heritage member of the Tuskegee Airmen Inc., shared some stories that evening with the historical society as it celebrated Black History Month.
Other pilots with local roots included Louis Runyon Sr., William Walker, Frank Walker's older brother, John S. Harris and Donald Dillingham.
At least two of the RHS graduates who were Tuskegee pilots, William Walker and Louis Runyon, were Ohio residents when they enlisted in the military. Donald Dillingham and Frank Walker are the only two who are documented to have settled down in Madison County following the war, Charles Walker explained.
Following the war, Frank Walker worked as a home builder and U.S. mail carrier. He and his wife, Mary Turner-Walker, raised a daughter and three sons.
The U.S. military resisted racial integration until after WWII. The effort to train black pilots, crews and support personnel was considered a daring experiment by the administration of Franklin D. Roosevelt.
The Tuskegee Airmen are often considered only as fighter pilots, but they also included bomber crews and pilots, in addition to ground support personnel.
Their courage and success during the war assisted President Harry Truman to stop racial segregation in the military. Tuskegee veterans were also leaders in the civil rights movement that began after the war.
Public awareness of the Airmen and their accomplishments was unknown until the HBO cable TV network produced a movie about them in released in 1995.
In 2007, Frank Walker was among 300 surviving Tuskegee Airmen invited to the White House where they were presented with the Congressional Gold Medal and a salutation from President George W. Bush. The president mentioned that white officers occasionally refused to return the salutes of Tuskegee pilots, and wanted to make amends for that by saluting them for their service.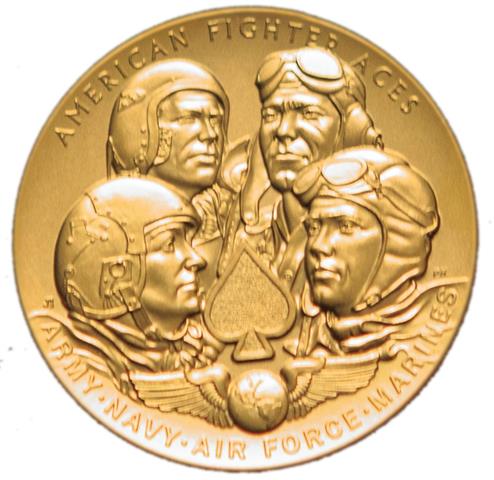 More awareness was forthcoming in 2012, when George Lucas, producer of 'Star Wars' and 'Indiana Jones' movies, produced 'Red Tails' about the Airmen. The title was derived from the red–painted tails of their fighter planes.
Frank Walker, who passed away in April 2013 at age 93, was an unassuming man who did not seek the spotlight, his son said, who joined the military out of patriotic duty.
In addition to its traditional name, the Richmond City Commission chose East Main Street, as the Frank D. Walker Parkway.
His son said his father tired of the attention and refused to give interviews the last ten years of his life.
In addition to attending the 2007 White House ceremony, Frank Walker accepted a Kentucky Colonel's Commission from Kentucky Gov. Ernie Fletcher in 2006 during the Kentucky Veterans Welcome Home Celebration at Battlefield Park in Madison County. Also in 2006, the Tuskegee Institute awarded honorary doctoral degrees to the WWII airmen who trained on its campus, The Richmond Register reported.
The Tuskegee Airmen's tradition continues through the non-profit association Tuskegee Airmen Inc. Among their activities is the awarding of partial college scholarships. Last year, three graduates of Madison Central High School received educational assistance: Lauren Myre, Brennan Gilliam and Philip Jones.